Before Taylor Swift, Another Pop Star Also Had to Re-Record Her Music After a Long Fight With Her Record Label
On Nov. 1, Taylor Swift fans rejoiced as the singer is now able to legally re-record her old songs. She has been in a battle with her former record label over the ownership of her music. November 2020 represents a bit of progress for Swift now that she can get back some freedom to re-record her music.
While Swift is no doubt the most high-profile artist going through such a predicament, another pop star actually went through something similar before Swift did.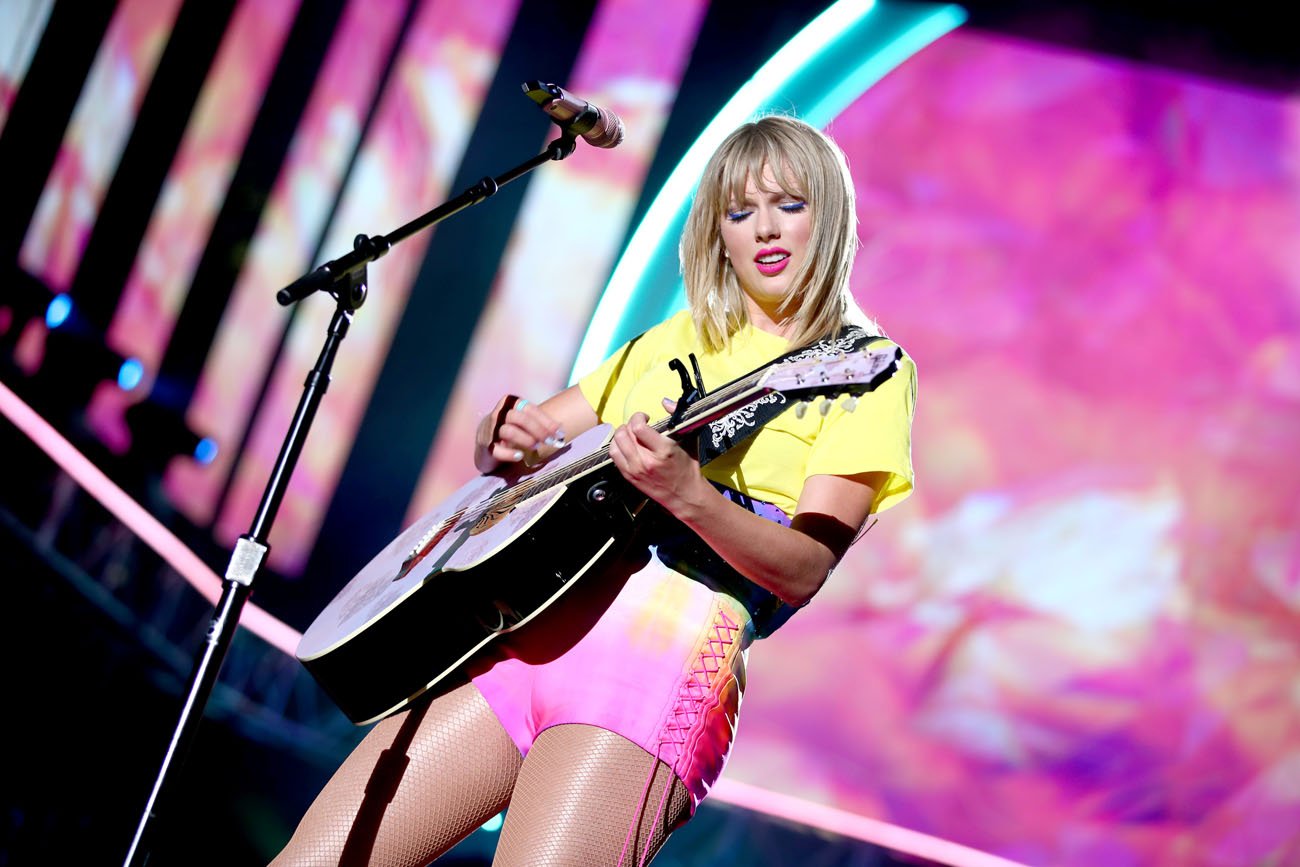 Why is Taylor Swift re-recording her music?
In June 2019, music mogul Scooter Braun purchased Big Machine Label Group, the record company that Swift signed with as a teenager and under which she released her first six albums. The purchase allowed Braun to own the master recordings for many of Swift's hit singles.
Swift shared that before Big Machine was sold, she did ask for a chance to buy her masters. However, the owner at the time, Scott Borchetta, refused and only allowed her to "earn" back each album as she released more music with the label.
Swift left Big Machine and, after Braun bought the label, she spoke out against him on social media. On her Tumblr account, Swift accused Braun of "bullying" her over the years and called Braun's purchase of her music the "worst case scenario."
Big Machine and Braun can now do as they wish with Swift's music, including making money off of Swift's work and putting restrictions on what she can do with it. However, with Swift being able to re-record her songs again, the hope is that she now has more rights to her music and fans can use the new versions of her songs to support her.
JoJo is another singer who has to re-recording her music after a long fight with her record label
Swift is not the first artist to have to re-record her music after a fight with a record label. Pop star JoJo, who rose to fame in the early 2000s with hit songs like "Leave (Get Out)" and "Too Little Too Late," also struggled to take back ownership of her music.
JoJo had a successful career as a teenage artist, but after releasing her second album in 2006, she seemingly stopped coming out with new music. This was because her label, Da Family Entertainment, refused to release anything new from JoJo. She sued them in 2009 and was finally released from her contract in 2013.
Like Swift, JoJo also did not own her masters. She ended up re-recording her old music in 2018 and shared them on music streaming sites, where her music had never been before.
"I released these new masters of my first two albums because I was tired of seeing people being like, 'Why did you take your albums down from Spotify?'" she told People, as reported by BuzzFeed. "They were never there. I would never do that. Why would I be a weirdo and want to erase my history? That makes no sense. I like money; I like people to be able to go back and have access to my songs whenever they want."
Taylor Swift actually supported JoJo before finding herself in a similar situation
Before Swift found herself in the feud with Big Machine and Braun, she showed a lot of support for JoJo.
"A few years ago, Taylor had me over her house, actually," JoJo told People. "She was just like, 'I can't believe everything you're going through. This is so f—ed up, so wrong, blah, blah, blah." And of course, she couldn't have ever known that she would go through something similar where her catalog was bought from her."
Of course, JoJo also recognized that her situation and Swift's situation are quite different. She shared, "I was literally being completely silenced. Taylor is in a different position in her career. I was really sidelined, and it was pretty hurtful. I don't think that her career is suffering because of whatever happened. They're still available on streaming services; that's the difference."
In any case, it's clear that JoJo and Swift's willingness to speak out about this topic has brought it to the forefront of people's mind. Whether anything will change for artists in the music industry remains to be seen.