'Before the 90 Days' Fans Think Memphis Left to Avoid Her Turn in the Hot Seat
'Before the 90 Days' fans aren't so sure Memphis was as sick as she claimed when she left filming in the middle of the tell-all.
The 90 Day Fiancé: Before the 90 Days Season 5 tell-all wrapped up on Sunday, Apr. 10, but not all of the cast stuck through the episode. Memphis left in the middle of the tell-all, claiming she didn't feel well. Fans are skeptical of her reasons.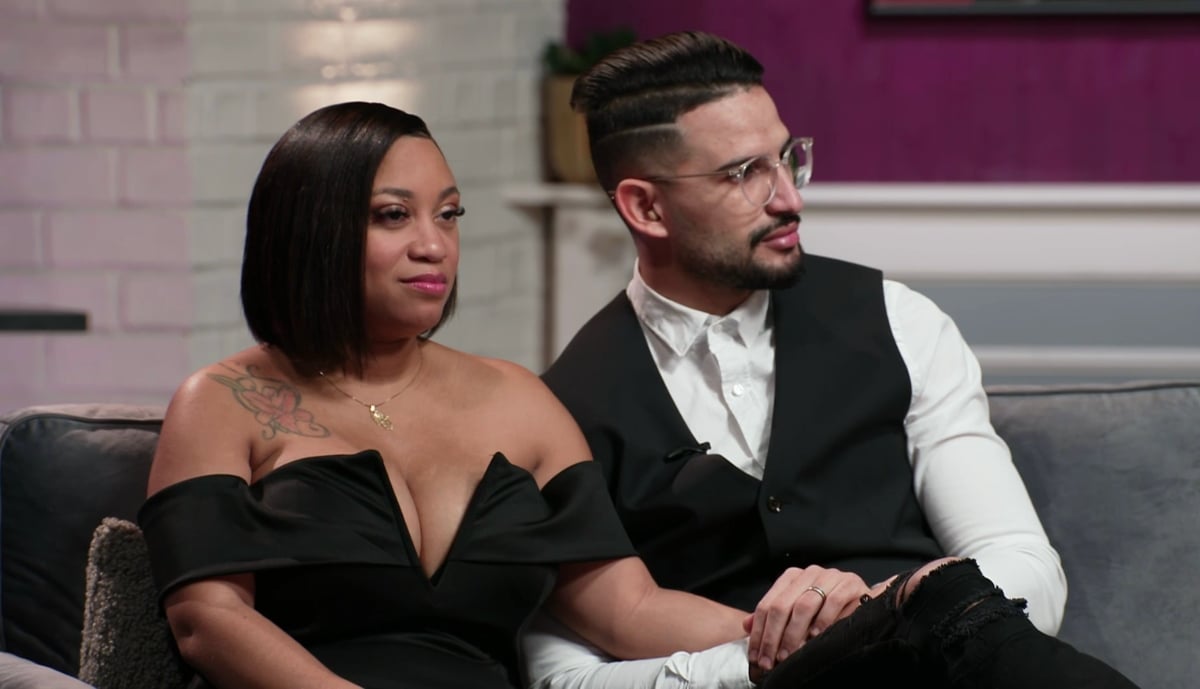 'Before the 90 Days'Days' stars Memphis and Hamza didn't get a lot of time in the spotlight during the tell-all
The Before the 90 Days Season 5 tell-all included several recaps of dramatic moments throughout the season. However, the majority of the tell-all focused on other couples. Jasmine and Gino spent plenty of time in the hot seat when host Shaun Robinson revealed flirty DMs that Gino sent to Ben Rathbun's friend Jessica. Ben and Mahogany also spent several minutes answering questions about their relationship.
Before the 90 Days couple Memphis and Hamza's time at the reunion was brief, despite Hamza flying to America to appear. Things got even stranger when Memphis abruptly decided to leave in the middle of filming.
Memphis claimed she was sick and had to leave the tell-all
Before the 90 Days star Memphis suddenly arose from the couch as Shaun was speaking to the other cast members and said she needed to get something. Producers followed her as she said she needed something because of a headache. Shaun told everyone they would give Memphis a break and continued with her questions before the show stopped for a commercial break. 
When Memphis returned, she wore leggings and a coat, along with her face mask. She announced she needed to leave because she had thrown up backstage, and her head still hurt. The cast and crew said goodbye to Memphis, but Hamza chose to stay for the rest of the filming.
'Before the 90 Days' Season 5 fans believe Memphis planned to leave the reunion early
Some people believed Memphis' claim of not feeling well. Other Before the 90 Days fans were more skeptical about her announcement.
One Redditor wrote, "I didn't find her 'sickness' that believable. If she was really having a migraine, she would have NEVER gone back under those lights. She would have made her excuses from backstage. She was fine as she talked and made her excuse and walked away with a spring in her step."
Another user felt similarly, "I totally felt like she faked it so she wouldn't have to take any heat. I bet she planned it before she even got there, that she would stay for a while, but when it was close to her turn, she'd pretend like she was sick. Coward!"
Another commenter thought Memphis used her knowledge as a nurse practitioner to fake the migraine symptoms in order to avoid the hot seat. "She did not appear ill at all until it was her turn to be interviewed. As an NP, she knows the symptoms of a migraine and knows what triggers them. Truth is, she ran scared because she did not want to be questioned on her terms," the Reddit user wrote.
TLC regularly brings back former stars to appear on other shows within the 90 Day Fiancé franchise. This means there's a chance Memphis and Hamza might pop up again. However, for now, their time on TLC has come to an end.