'Before the 90 Days': Mike Berk Says He and Ximena Are Back Together But She Tells Him She's Not in Love
90 Day Fiancé: Before the 90 Days star Mike Berk quickly went from likable, nice guy to one of the most disliked people on the show this season. Fans became disgusted with Mike because of his actions during his breakup with his Colombian fiancé, Ximena. However, Mike thought he and Ximena were on good terms at the reunion. It turns out that Ximena wasn't on the same page.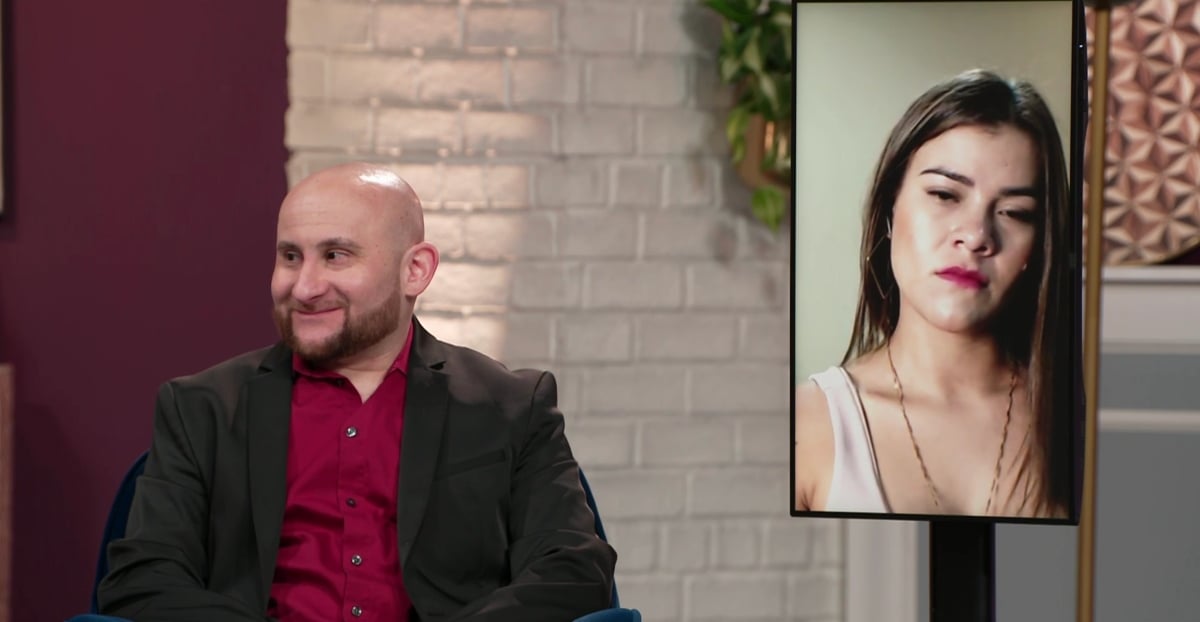 'Before the 90 Days' star Mike Berk refused to leave Ximena's house during their breakup
Throughout most of Before the 90 Days Season 5, fans felt sorry for Mike. His girlfriend Ximena seemed to take advantage of him, and Mike paid for a considerable amount of items. However, fans' image of him drastically changed after he refused to leave Ximena's home during their breakup. Toward the season's finale, many viewers believed Mike revealed his true colors.
During their fight, Mike tried to shame Ximena for using his money throughout their relationship. Plus, despite Mike telling Before the 90 Days producers he and Ximena met on an international dating site, he revealed Ximena's work as a cam girl in another attempt to embarrass her. However, when he said this, he also revealed that the couple didn't meet on an international dating site. Instead, Mike was one of Ximena's customers from the adult entertainment website.
Mike told audiences he and Ximena rekindled their romance, but Ximena said she wasn't in love with him
It's safe to say that nobody expected Before the 90 Days stars Mike and Ximena to get back together after their last argument. It seemed Mike's behavior put the final nail in the coffin. However, the New York native shocked audiences at the Before the 90 Days tell-all.
When tell-all host Shaun Robinson asked Mike how he felt when Ximena broke up with him, he replied, "I felt really bad. I did say some bad things that I wish I never said. I mean to say I'm stupid, I didn't mean to call her stupid."
When Shaun asked Mike if the Before the 90 Days stars reunited, Mike confirmed with a yes. Shaun then asked Ximena if she considered Mike her boyfriend.
"Is Mike my boyfriend? Yes. Well, I mean we started to talk again, and well, we are boyfriend and girlfriend again," Ximena replied with a shrug. She continued, "We're planning to go to Cartagena and I'm going to see how Mike has changed."
Fellow Before the 90 Days castmate Jasmine mentioned that Ximena didn't seem to be in love with Mike any longer.
Ximena responded, "I'm not in love with him. He knows that. At the beginning of the relationship, I felt like I was in love with him during his first trip. But then later, I don't know. My feelings totally changed."
Mike seemed shocked to learn Ximena no longer loved him
Even though Ximena claimed Mike knew she no longer loved him, his reaction gave audiences a different story. Jasmine clarified Ximena specifically told her she doesn't love Mike, and the Before the 90 Days star placed a hand on his face while shaking his head.
"I don't have any words right now," Mike said.
The conversation with Ximena came to a head when Mike's friend Nelsie joined the stage. The two women got into a heated argument, with Ximena abruptly leaving. The young mom of two eventually returned. While the last few minutes of the tell-all showed Mike and Ximena video chatting about their future, fans spotted both Before the 90 Days stars filming with other people since filming season 5 ended.