'Before the 90 Days' Season 5 Star Kimberly Mistakenly Thinks Usman is Proposing in TLC Bonus Footage
TLC's bonus footage of 'Before the 90 Days' star Kimberly includes her thinking Usman is about to surprise her with a proposal and an engagement ring. Instead, he gives her a beaded necklace from Nigeria.
90 Day Fiancé: Before the 90 Days Season 5 continues to bring fans some extra-cringeworthy moments. However, not all of these moments make it into the episodes. Instead, TLC occasionally posts bonus footage of the seven new couples this season for fans to watch. Recently, some bonus footage popped up of Kimberly and Usman, and if you hate the feeling of second-hand embarrassment, you might want to stay away.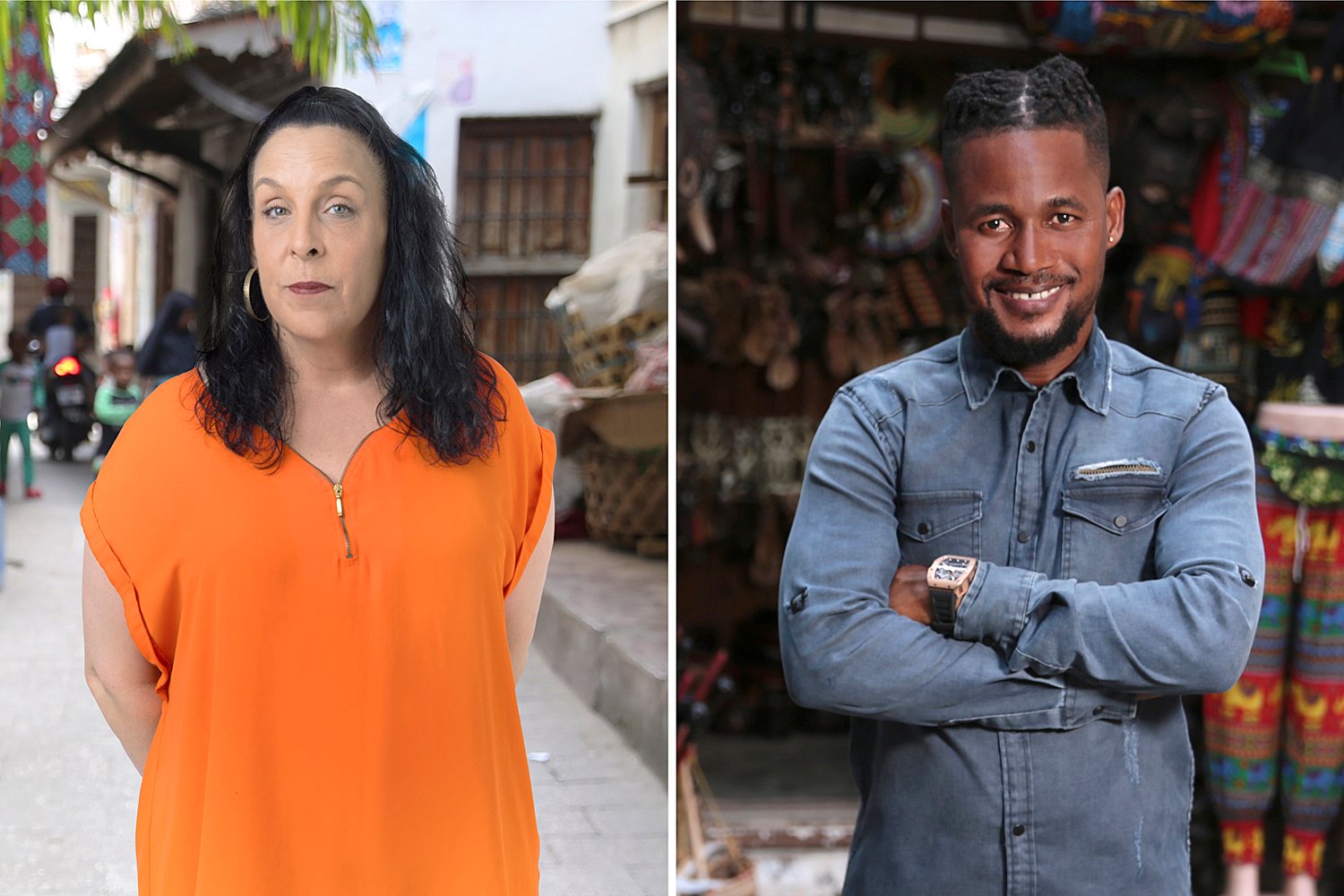 Bonus footage with 'Before the 90 Days' Season 5 stars Kimberly and Usman show him surprising Kimberly with a gift
In the Jan. 9 episode of Before the 90 Days Season 5, Kimberly butted heads with Usman's team, Badmus, and Slam-T. She felt like they were trying to sabotage her and Usman's relationship by setting up a business meeting with another singer closer to Usman's age. However, Kimberly calmed down after meeting Rosaree.
In the bonus footage, Usman asks Kimberly to return to his room because he has a present for her. When they get inside, he tells her to close her eyes. Kimberly does what he asks, but the gift is not what she expected.
Kimberly thought Usman was proposing to her in 'Before the 90 Days' Season 5 bonus footage
When Kimberly closes her eyes, she puts her hand up to her face, covering her eyes. Usman wants to give Kimberly a necklace from his hometown in Nigeria. He can't put the necklace on her with her hand up to her face because it blocks her neck. When he asks Kimberly to bring her hand down but keep her eyes closed, she thinks he's about to put a ring on her finger in a proposal.
"If you're going to propose, I'm going to pass out. Oh my God, are you proposing to me, really? I will die," the Before the 90 Days Season 5 star says excitedly.
At one point, Kimberly holds her hand out to Usman, thinking she's getting a ring. Unfortunately, Usman had no intentions of proposing. When he put the necklace on Kimberly, she comments, "Oh, it's not a ring."
Kimberly said she felt awkward for thinking Usman would propose
After Kimberly left Usman's room for the night, she had a chance to talk to the Before the 90 Days Season 5 producers.
"I got a really, really pretty beaded necklace. He knows I love stuff like that. I got bracelets, but it's a little awkward for me. It's absolutely insane that I would think Usman would propose to me on the second date. I feel really awkward. The day just got off to a bad start with his team and meeting Rosaree, and the way I acted about the proposal."
If Usman felt awkward, he didn't show it. After giving Kimberly her gifts, he hugged her and wished her a good night. Earlier Before the 90 Days Season 5, Kimberly told producers that she and Usman weren't officially dating, and he calls her his "potential girlfriend." She also stated that she would be open to Usman having more than one wife.
To watch more of Usman and Kimberly's relationship unfold, catch new episodes of Before the 90 Days Season 5 on Sundays on TLC.