'Before the 90 Days' Tell-All Pt 2: Why Did Memphis Leave the Set Early?
'90 Day Fiancé' fans theorize as to why Memphis left the set of the 'Before the 90 Days' tell-all early.
During 90 Day Fiancé: Before the 90 Days Season 5 tell-all, Memphis Moknii left the set right around the time it was her and Hamza Moknii's turn. Why did she leave so prematurely? 90 Day Fiancé fans have some theories.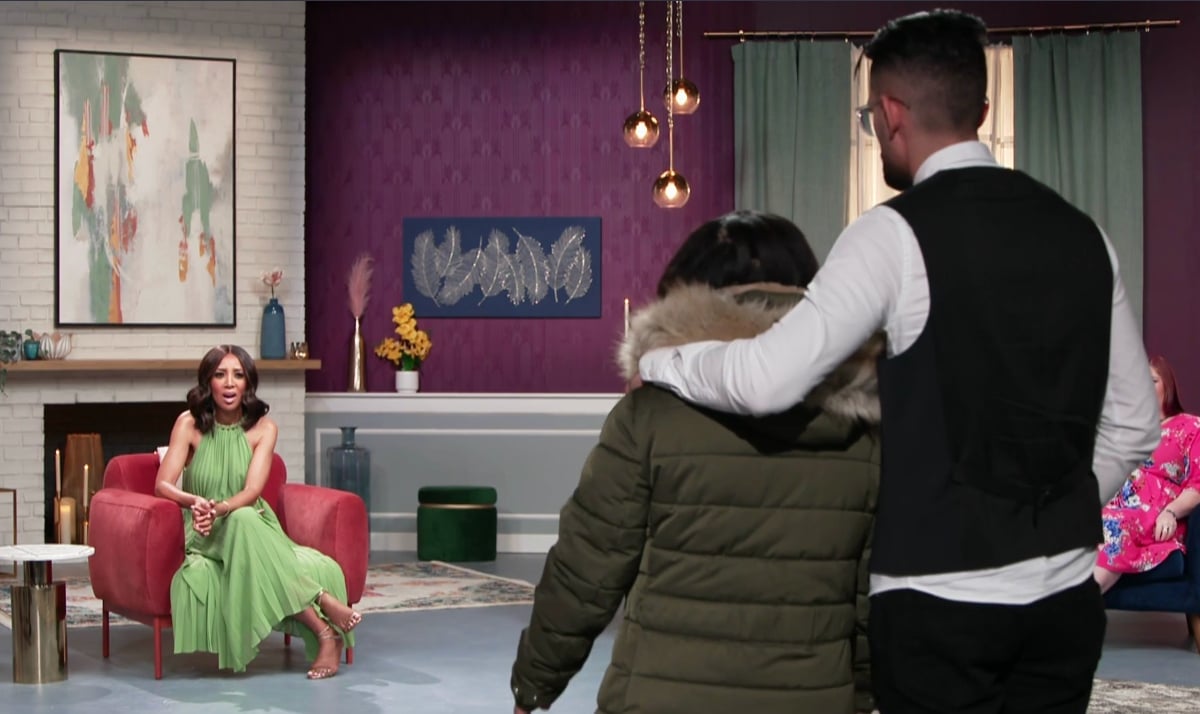 Memphis leaves set of 'Before the 90 Days' Season 5 tell-all set
On the April 10 episode of 90 Day Fiancé: Before the 90 Days, the Season 5 cast members revealed the current status of their relationships on the tell-all reunion. However, when it was time for Memphis and Hamza's segment, Memphis decided to leave.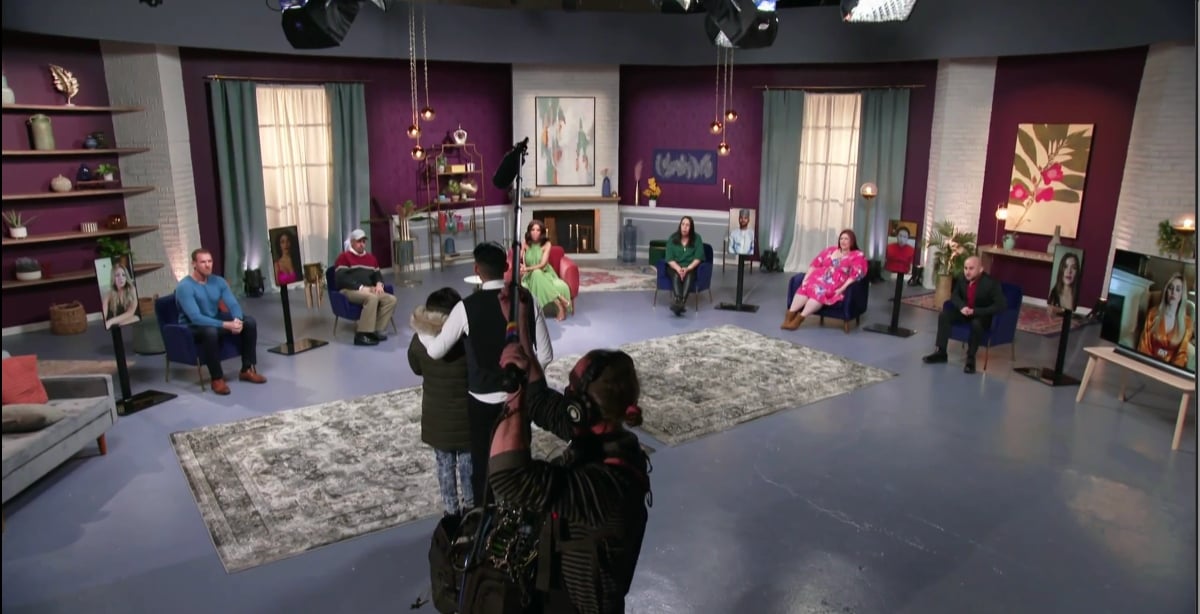 Memphis announces to her costars, "I'm about to go get something." As she goes backstage, she says, "I need something. My head is banging. And the lights are just making it worse."
The host, Shaun Robinson, said, "Okay, so Memphis had to step away for a minute. Apparently, she's not feeling well. We're going to give her some time. Hopefully, she returns soon."
After the cast has a quick break, Memphis returns to the set with Hamza. Shaun asks her how she's doing. She says, "Just [a] headache and vomiting and stuff. Just not feeling good. And so I'm going to end up leaving."
Shaun asks, "Oh no, you're going to go?" Memphis replies, "Yeah, I just gotta go, you know? It's just too much." However, Hamza decides he will stay back and continue with the tell-all.
'90 Day Fiancé' fans have theories as to why Memphis left
Many 90 Day Fiancé fans were rightfully disappointed that Memphis left right when it was finally time for her to talk about her new life with Hamza. The fans went to Reddit to discuss their theories as to why Memphis left the tell-all set.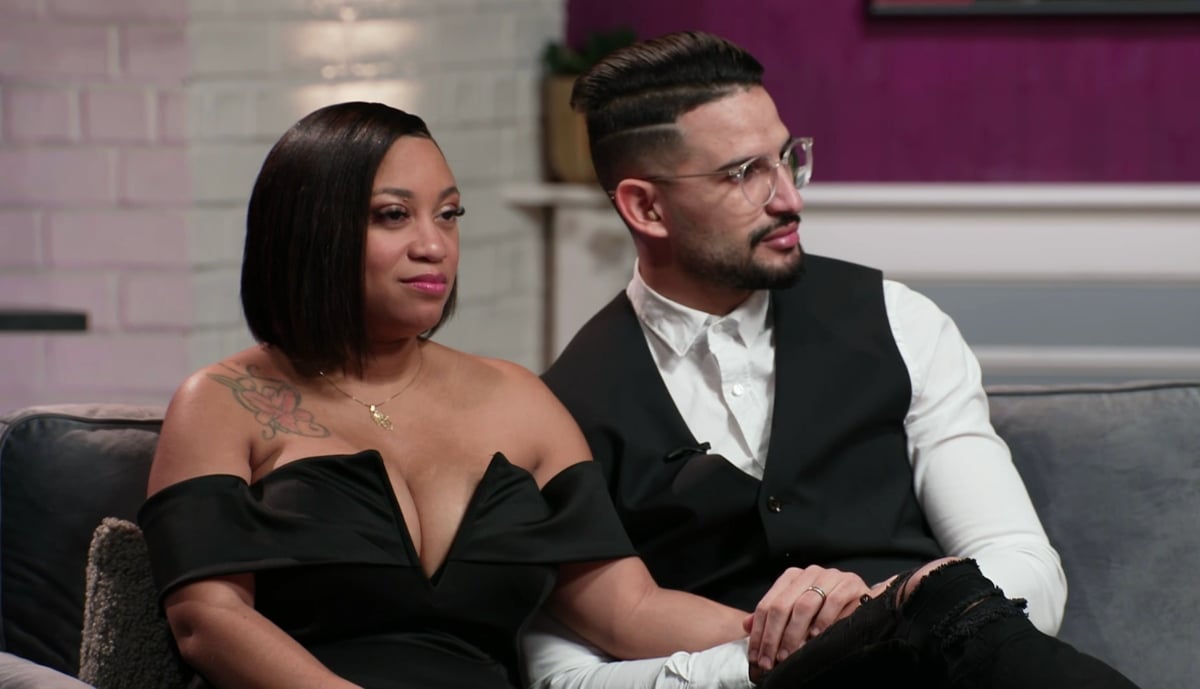 One fan wrote, "One theory i heard is that because Memphis and Hamza are going to be on the show next season, the producers didn't want them giving away details that will be on the show in the future. so they had her say she's feeling sick and leave."
Another fan theorized that Memphis left the set because she had a migraine. The fan wrote, "I don't want to defend her but I have a migraine disorder that makes it impossible for me to be in public when I'm having an attack. Bright lights and noise can trigger this."
They continued, "I believe this is what happened to her because this is what her symptoms were, and a person without migraine[s] wouldn't necessarily know this. But a person with migraine can recognize when it's happening to a person."
Will Memphis and Hamza return for 'Happily Ever After?'
Many fans believe that Memphis left the set as per the production's request because there's a new season in the works. It could be possible that Hamza and Memphis could be returning to TLC on 90 Day Fiancé: Happily Ever After?.
Rumors have been circulating on the internet claiming that Hamza and Memphis are currently filming the new season of Happily Ever After?, with their baby.
A fan commented on a TikTok from @thesarahfrasershow (via @truecrime_jankie), "Yes! She lives in my town. Seen him and the baby! :) they are shooting in Muskegon right now with 90 day camera crew."
Could it be that Memphis had a migraine? Or was her departure part of a bigger 90 Day Fiancé plan to keep audiences wondering about this couple? Fans will have to wait and see.
90 Day Fiancé Season 9 premieres Sunday, April 17 at 8 pm EST on TLC and to stream on discovery+.