Before 'The Great,' Nicholas Hoult Was a Popular Child Actor
Hulu's new series, The Great, stars Elle Fanning as Catherine the Great and Nicholas Hoult as her husband, Peter III of Russia. Fanning and her older sister Dakota grew up in Hollywood as famous child actors. But many may have forgotten that in the early 2000s, Hoult was a popular child star too.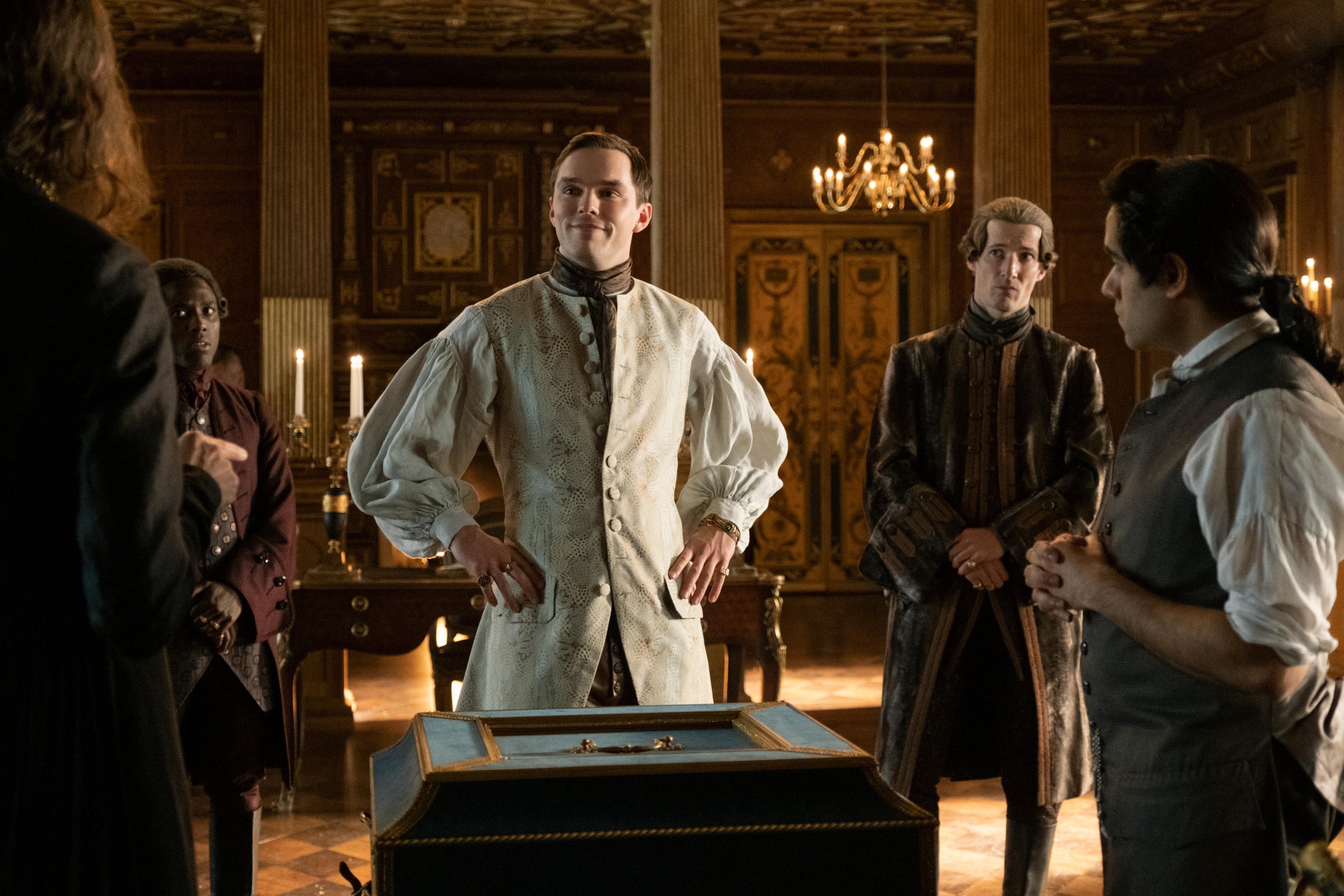 Nicholas Hoult starred in the 2002 hit film, 'About a Boy'
He might only be 30-years-old, but Hoult's career already spans over two decades. He started his film career at the age of 7, in the 1996 British Canadian drama, Intimate Relations, and then went on to appear on in number of different BBC and ITV series.
But Hoult's breakout role came in the 2002 comedy, About a Boy. In the film, he plays Marcus Brewer, a lonely young boy who befriends Will Freeman, a privileged, self-centered man portrayed by Hugh Grant. The movie is centered around the friendship between Hoult and Grant's characters, and also stars Toni Collette as Marcus's unwell mother, Fiona, and Rachel Weisz as Will's new girlfriend, Rachel.
The movie was a hit, earning over $130 million at the box office. It earned an Academy Award nomination for Best Screenplay, and two Golden Globe nominations: one for Best Motion Picture and a Best Actor nod for Grant. The film currently has a 93% 'Certified Fresh' rating on Rotten Tomatoes.
His popular roles before 'The Great'
After About a Boy, Hoult went on to star in a number of popular movies. In the 2013 romantic comedy, Warm Bodies, he played the self-aware zombie, R. He also appeared in Clash of the Titans and Mad Max: Fury Road. In The Current War, Hoult played Nikola Tesla, and in Tolkien, he portrayed famous author, J.R.R. Tolkien.
In the Academy and Golden Globe-winning film, The Favourite, the actor played the Earl of Oxford, Robert Harley. But before The Great, Hoult was most known for playing Henry "Hank" McCoy, aka Beast, in three X-Men films: First Class, Days of Future Past, and Apocalypse. He reprised the role for two more Marvel movies, Deadpool 2 and Dark Phoenix.
Hoult plays a narcissistic ruler in 'The Great'
With The Great, Hoult came back to work with, The Favourite screenwriter, Tony McNamara once again. In an interview with The Playlist, the actor revealed that he made this shift to TV because of McNamara.
"I mean it was purely based on Tony's writing, to be honest with you," said Hoult. "I had the best time shooting The Favourite and playing that character. And, each line of dialogue he writes is just kind of completely different from anything I've read before — And I found that with the characters as well, that there's a lot of room to play with them."
In The Great, Hoult plays the narcissistic and erratic Peter III, The actor revealed that this role was far more complex than any he played before.
"I mean he's clearly a product of his surroundings and his parents and all these things that he's grown up with and his position of being the emperor," he explained. "Also, this character is quite unlikeable in many ways — It was just something very different and felt unlike things I'd done before."
He also noted that he worked with Fanning in the 2014 film, The Young Ones, and truly enjoyed working with her again. "I'd worked with Elle I think maybe eight years before or something, on another film and really loved working with her," said Hoult. "And since then seen her in so many things and just think she's a brilliant actress. So, the idea of her playing Catherine and telling the early history of that person, in kind of an odd, offbeat way, it was something that I found very appealing."
The Great is currently streaming on Hulu.