Before 'The Invisible Man' Aldis Hodge Got His Big Break Opposite an MCU Star
Aldis Hodge has been very visible in Hollywood lately, unlike the villain in his new film, The Invisible Man. Hodge co-stars with Elisabeth Moss and Storm Reid in the sci-fi horror flick, but this isn't his first rodeo.
The actor has a long list of other credits and has been working in Hollywood since his youth. As a youngster, he made his film debut on the silver screen in a splashy action film.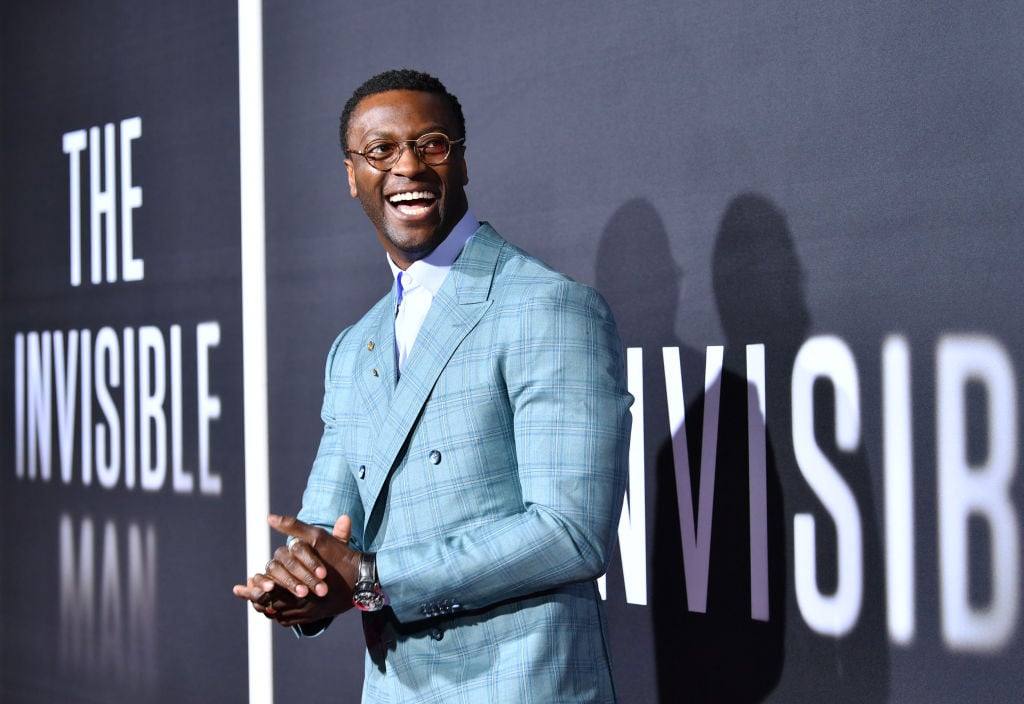 Aldis Hodge, Samuel L. Jackson, and 'Die Hard'
At just 9 years old, Hodge scored his first acting gig, with his older brother Edwin along for the ride also in a co-starring role. The film was Die Hard with a Vengeance, the third installment of the Bruce Willis led Die Hard franchise.
Hodge portrayed the nephew of Zeus, played by Samuel L. Jackson long before he became Nick Fury of the Marvel Cinematic Universe. Hodge racked up a few more film credits, then hit a hot streak with numerous guest-starring roles on television.
Bona fide talent
In the '90s and early 2000s, long before diving into the fantastical world of The Invisible Man, Hodge gained experience in the genre with guest roles on Buffy the Vampire Slayer, Charmed, and Supernatural. During the same period, he made the rounds on procedurals like Bones, Castle, and CSI: Miami.
Hodge lined-up a recurring role on Friday Night Lights followed by a steady gig on TNT's Leverage. The show lasted for five seasons before its big finale in 2012 when Hodge's career shifted into overdrive.
The actor has stayed busy over the years with a steady stream of television projects, including long-term gigs on Underground, TURN: Washington's Spies, and City on a Hill, to name a few. He has also demonstrated his knack for voice acting in animated projects and video games like Grand Theft Auto: San Andreas.
Between TV projects over the years, Hodge picked up roles in various movies. He made a return to the Die Hard franchise that launched his career when he appeared in A Good Day to Die Hard as a different character than before.
History buffs may recognize Hodge from several high-profile biopics, including Straight Outta Compton, Hidden Figures, and Brian Banks. And comedy-lovers will appreciate how Hodge flexed his comedic muscles as Taraji P. Henson's scene partner in What Men Want.
'The Invisible Man' and beyond
According to IMDb.com, Hodge has 73 acting credits to his name, so far and the actor has shown no signs of slowing down any time soon. Hodge's new movie, The Invisible Man, hits theaters on Feb. 28 amid positive buzz. The reboot is Certified Fresh on Rotten Tomatoes with a whopping 91% on the Tomatometer. The Invisible Man could be a crowd-pleaser and another career boost for Hodge.
Audiences can look forward to seeing Hodge again soon. He will have the chance to showcase his comedic flair in Disney's Magic Camp alongside Adam Devine. Then, Hodge will get back to his dramatic roots for the role of football legend, Jim Brown, in One Night in Miami. With multiple projects on the horizon and boundless potential, it appears that Hodge is here to stay.
Read more: Everything We Know About Jordan Peele's 'Candyman' Sequel So Far