Before 'West Side Story,' This Steven Spielberg Movie Was Adapted Into a Musical
He started from the bottom, and now he's here—Steven Spielberg revolutionized movies. From Jaws to Jurassic Park, each Steven Spielberg movie reflects cinematic evolution. If a film has his name on it, audiences expect high quality. The filmmaker's first musical film, West Side Story, will debut in late 2021.
Dedicated Spielberg fans know that a few of his films were adapted into musicals—aside from The Color Purple.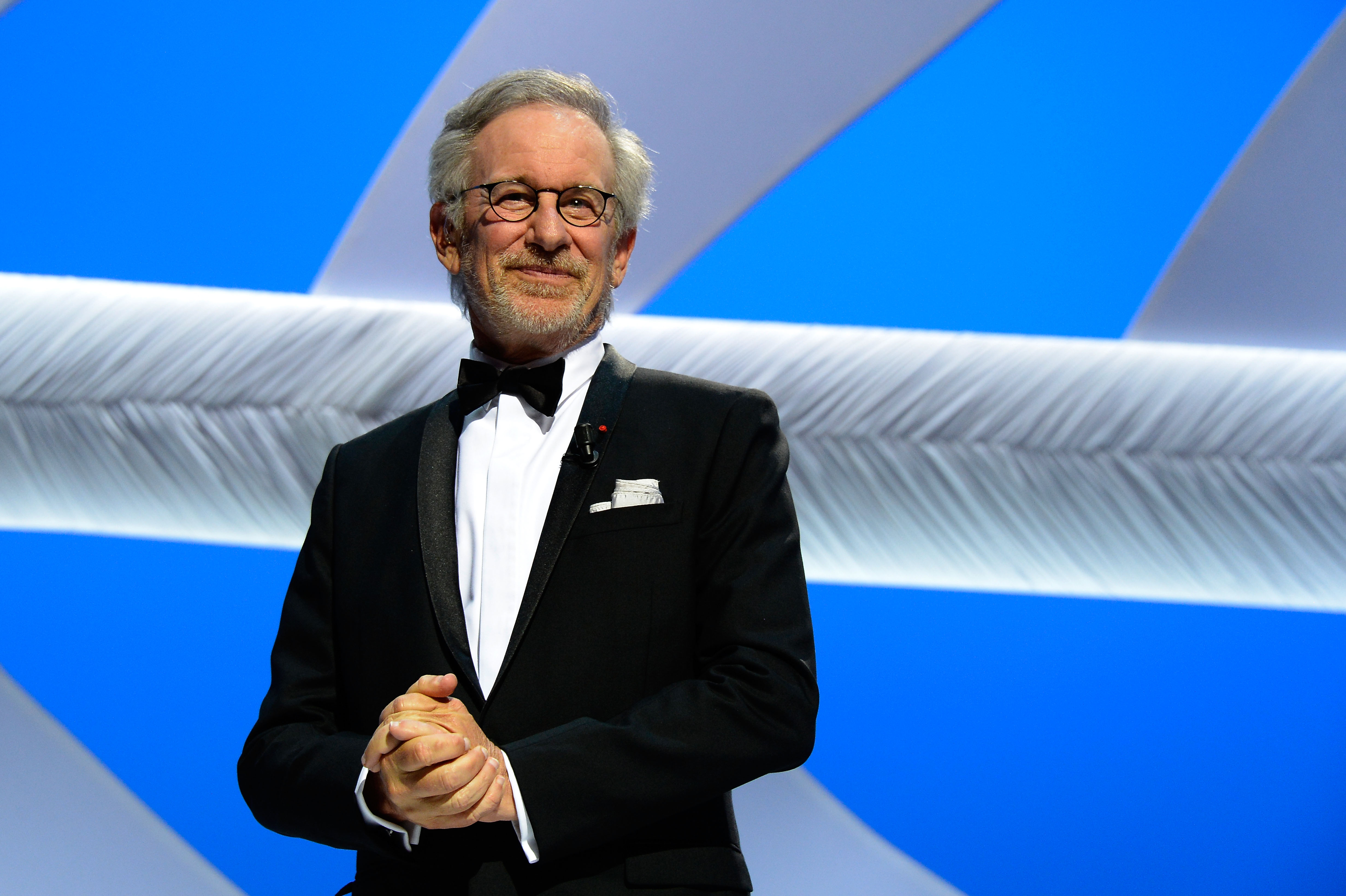 Spielberg's 'West Side Story' premieres at the end of 2021
This project is a unique one for the filmmaker. Not many musical theatre fans expected Spielberg to film a musical. His background includes a multitude of action and sci-fi flicks, but not anything theatrical.
Nevertheless, Spielberg didn't hesitate to grab the project. In a 2011 interview with CNN, the Raiders of the Lost Ark director expressed an eagerness to direct a musical. "I'd love to do an old-fashioned musical, where the characters talk to each other, and they sing to each other," Spielberg said. "I'm such a fan of the Hollywood musical, but I haven't found the right subject matter or the right book or the right music to throw myself into one of them. But someday, I will."
The story takes place in 1950s New York City. The musical focuses on two young lovers associated with rival street gangs in classic Romeo and Juliet style. The star-crossed pair defies the odds against them, but tragedy doesn't spare the innocent.
West Side Story debuts on Dec. 10, 2021.
Which Steven Spielberg movie turned into a musical?
There were several Spielberg movies-turned-musicals. The Color Purple became a smash hit on Broadway. Spielberg based his film on a book, and the musical is a rendition of both works. The Broadway play inspired a movie musical scheduled for 2023.
According to IndieWire, several other Spielberg movies hit the stage: Jaws, Jurassic Park, Amistad, The Goonies, and the cult classic Back to the Future. But there is one highly acclaimed film that also caught the musical bug.
Based on Frank Abagnale's book, Spielberg directed the 2002 comical crime film Catch Me If You Can. The movie concentrates on Frank's journey as a young con artist who outsmarts the FBI. Starring Leonardo Dicaprio and Tom Hanks, the film received financial and critical success.
Playwright Terrence McNally created the Catch Me If You Can musical. The rendition opened in 2011, receiving four Tony nominations and winning Best Actor in a Musical.
Dicaprio and Hanks did not reprise their roles for the play.
Who is in the cast of 'West Side Story'?
The cast of West Side Story 2021 has an array of new and veteran actors. Ansel Elgort stars as Tony, the leading man who falls in love with Maria. Tony is part of the Jets gang; Maria's family associates with the Sharks.
Elgort has various film roles under his belt. His first well-known film was alongside Chloe Grace Moretz in the 2013 horror remake, Carrie. Afterward, Elgort acquired a slew of movie roles. He starred in the Divergent series as Caleb Prior, followed by the lead role in The Fault In Our Stars.
Rachel Zegler makes her film debut as Maria. She is a YouTuber and skilled singer. The actor reportedly submitted audition material for West Side Story's open casting call in 2018.
Ariana DeBose plays Anita, and David Alvarez portrays Bernardo; Dear Evan Hansen musical alum Mike Faist stars as Riff. Rita Moreno will be Valentina; Ana Isabelle is Rosalia, and Curtiss Cook will be Abe.