'Beg for You' by Charli XCX and Rina Sawayama Sampled This Iconic Early 2000s Hit
Charli XCX released several singles ahead of 'Crash.' That includes 'Beg For You' featuring Rina Sawayama, which interpolates a well-known pop song.
It's Charli, baby. This singer recently released "Beg For You," featuring another well-known pop artist and interpolating a pop hit from the early 2000s. Here's what we know about Charli XCX's new single. 
Charli XCX released 'Beg For You' featuring Rina Sawayama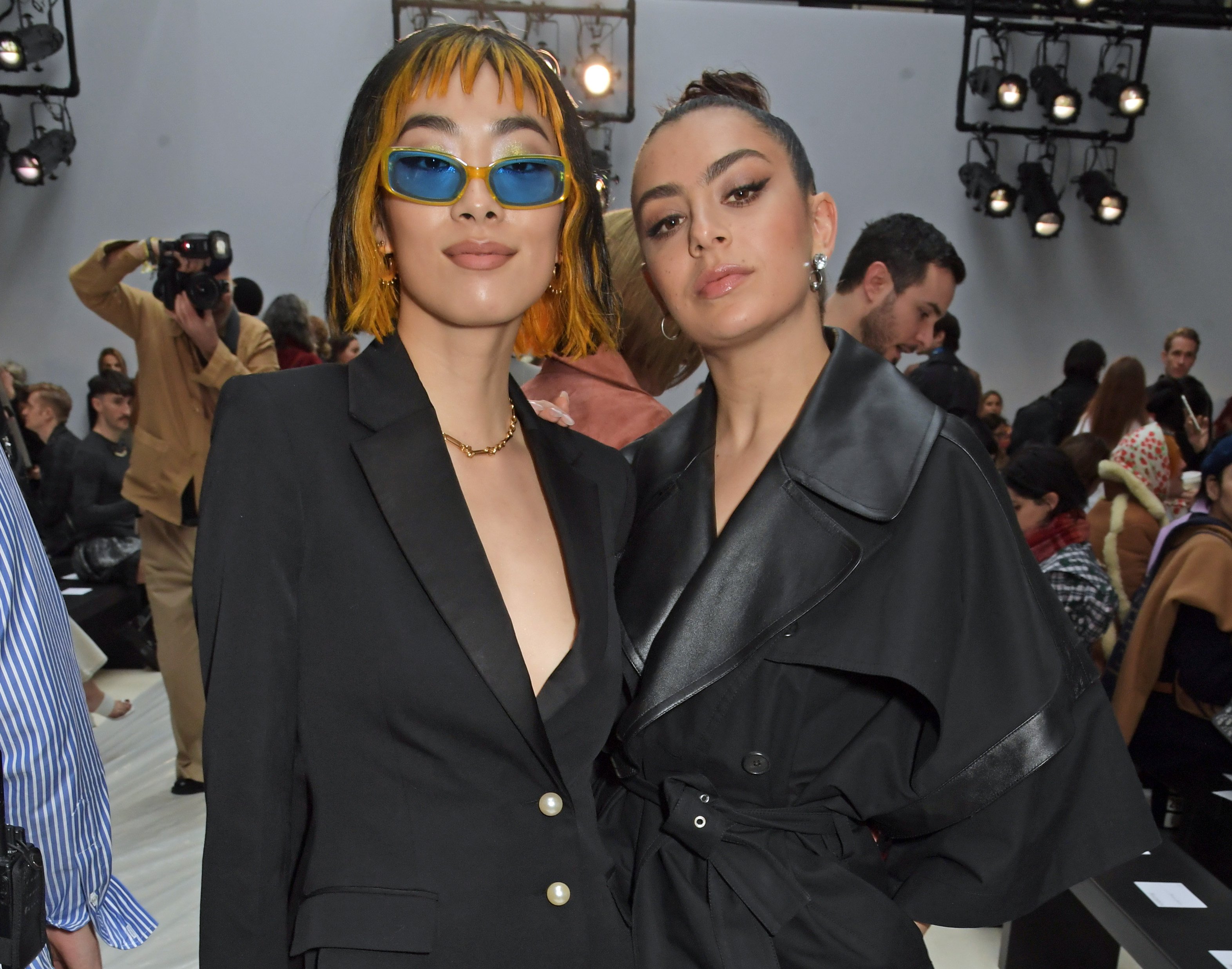 Angels are begging for new music from this artist. In 2022, Charli XCX released a new single featuring "XS" singer, Rina Sawayama. That's "Beg For You," complete with a YouTube "visualizer" and promotional pictures and videos posted to Instagram. 
Although this song features Charli XCX's iconic hyper-pop sound, it also intentionally references a well-known pop hit. 
'Beg For You' by Charli XCX samples 'Cry For You' by September
As noted by some Angels and Pixels, "Beg For You" shares similarities to another song popularized in the early/mid-2000s. That's "Cry For You" by September, an intentional connection made by Charli XCX. 
"I felt like Crash wouldn't really be a truthful representation of what it's like to be a female pop artist signed to Atlantic Records without doing an interpolation song, so I did it," Charli XCX said during an interview with Entertainment Weekly. When Charli XCX's "Beg For You" debuted, fans shared their love for this song's references to early pop music. 
"She did it. She brought back early 2010 sound and perfected it," one YouTuber commented on the "Beg For You" visualizer. Another fan wrote, "This song gives me the same vibes as music I would listen to when I was about 12. I forgot what those songs were. I LOVE THIS VIBE SO MUCH. It feels nostalgic."
Charli XCX actually sampled herself for one 'Pop 2' song
As the self-proclaimed greatest artist of her generation, it's no surprise that Charli XCX references and even samples her own music, especially with the 2017 release Pop 2. "Delicious" features a snippet of Charli XCX's 2014 hit "Boom Clap."
There are also references to already-released Charli XCX songs with Crash tracks. In "New Shapes," the artist sang that what somebody wanted, "I ain't got it." This is a stark contrast to the message of her Pop 2 track, "I Got It," which reaffirmed that Charli XCX's has got "it." 
"Beg For You" is just one song in Charli XCX's album Crash, slated for a March 2022 debut. In a statement, the artist shared that she used her "femme fatale powers and a multitude of dark spells and curses" to bring well-known collaborators to this project. 
That of course, includes Rina Sawayama, as well as A. G. Cook, George Daniel, Caroline Polachek, Christine and the Queens, Oscar Holter, Digital Farm Animals, Ilya, Oneohtrix Point Never, Jon Shave, and Mike Wise.
The artist also released singles "New Shapes" featuring Caroline Polachek and Christine and the Queens and "Good Ones," exhuming the music industry in the process. Music by Charli XCX is available on most major streaming platforms.