Being Gigi Hadid and Bella Hadid's Father Is 'Dangerous,' According to Mohamed Hadid
Mohamed Hadid is a real estate developer and father to supermodels Gigi Hadid and Bella Hadid. He once shared that being their dad can be a 'dangerous' role.
Gigi Hadid and Bella Hadid are two of the most famous models in the world. They have millions of followers on social media following their every move, and the tabloids are very interested in their personal lives.
As the father of these two supermodels, Mohamed Hadid is in a unique position. He once shared that being Gigi and Bella's father can be "dangerous."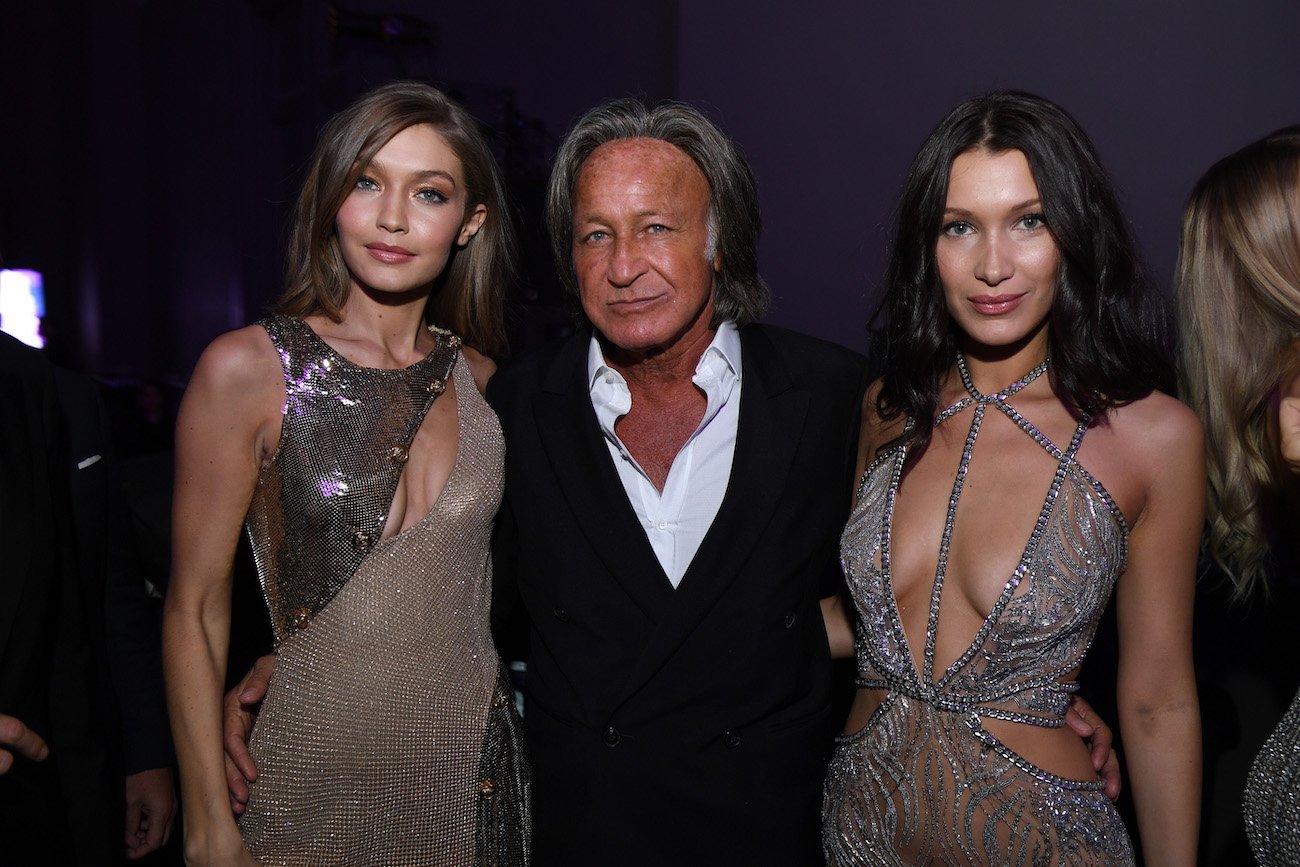 Gigi Hadid and Bella Hadid were born to Mohamed Hadid and his second wife
In 1994, Mohamed married his second wife, Yolanda. Yolanda is best known for appearing on The Real Housewives of Beverly Hills, and she was a main cast member on the show for three seasons.
During the time they were married, Mohamed and Yolanda welcomed three children together: Gigi (born 1995), Bella (born 1997), and Anwar (born 1999).
Yolanda also became a stepmother to Mohamed's two children, Alana and Marielle, from his previous marriage, which ended in 1992.
Mohamed and Yolanda's marriage would soon end as well. The couple divorced in 2000. Mohamed has not married again. Yolanda remarried in 2011 to musician David Foster, but that marriage officially ended in 2017.
Mohamed Hadid once said being Gigi and Bella's father is 'dangerous'
In an interview with The Times in 2020, Mohamed opened up about being a dad to famous children.
"[People] look at me as the father of Gigi and Bella and Anwar and Alana and Marielle. It's dangerous for me to be their father," he said. "I have to be very careful. Everything I do is a reflection on them."
Mohamed, who is a successful real estate developer in the Los Angeles area, revealed that he thinks about his kids' reputation when considering business opportunities and has turned down the ones that might reflect badly upon them.
He added, "Just being their father is a tremendous burden on me. They were my kids. Now I'm their father. It is what it is."
Mohamed Hadid insisted his family is not like the Kardashian-Jenners
The Hadids are often compared to another famous family from Southern California: The Kardashian-Jenners. Both families have members who are prominent in industries like entertainment and fashion. However, Mohamed insisted there are some differences between the two families.
"We are not the Kardashians," he told The Times. "We are actually much more private than people tend to think. We know the Kardashians as friends. Kendall [Jenner] is a great friend of my daughters and we have a lot of respect for what they do, and how they did it. They are good people and they created something so unusual that you have to commend them."
He added, "But I don't use my kids to enhance my career. I protect them. I watch over them. I don't want to take them out on the street and take pictures with them. Would we ever do a show? No, I don't think that will happen."
Mohamed also shared that he gets asked "every day" to star on a reality show, but he has no interest in appearing on TV like his ex-wife and friends.