'Bel-Air' Expanded 1 Minor Story Arc From Original Sitcom Into a Major Plotline
'Bel-Air' expanded one storyline from the sitcom into a major plotline.
Peacock's Bel-Air is a new reboot of the '90s sitcom Fresh Prince of Bel-Air, with modernized characters. It also takes a dramatic turn on several storylines from the original, such as Carlton's run-in with the cops opening his eyes to racism and why Will left Philadelphia to live with the Banks in Los Angeles. One minor story arc only included in one episode of Fresh Prince of Bel-Air is expanded into a significant plotline for 'Bel-Air' surrounding Will and Carlton's tense relationship.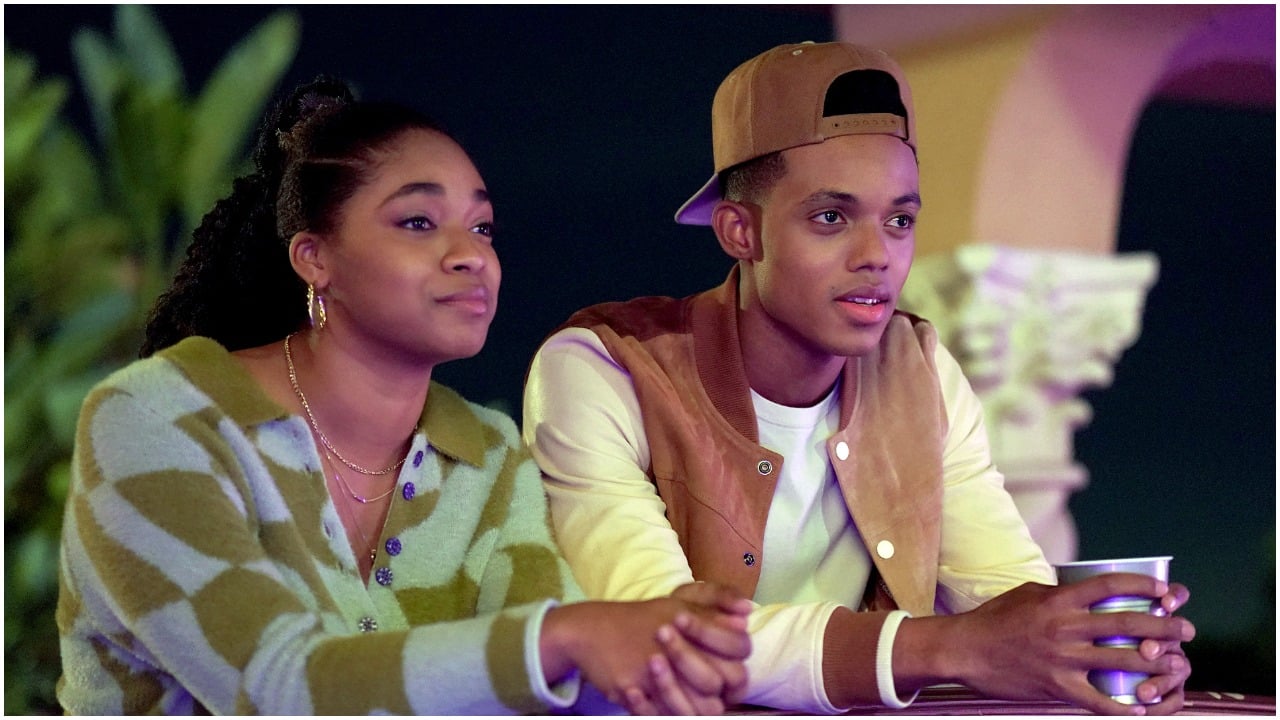 Will went out with Carlton's crush behind his back in 'Fresh Prince of Bel-Air'
During Season 3 Episode 12, Carlton's (Alfonso Ribeiro) crush Paula rejected him, upsetting the teenager. However, Will (Will Smith) began going out with her behind his back.
Feeling guilty, Will accidentally spilled the beans when Carlton confronted him over the last slice of cheesecake, believing his cousin meant Paula. The revelation upset Carlton, who felt betrayed.
Both with a case of the flu, given to them by Paula, the cousins were stuck in the pool house together where the disagreement turned into a pillow fight and eventually physical as Carlton punched Will in the stomach.
Afterward, they confessed to lies they told others about each other, effectively repairing their relationship.
'Bel-Air' features a love triangle between Will and Carlton
Dramatic reboot Bel-Air has reimagined the strained relationship Will and Carlton share, portrayed by Jabari Banks and Olly Sholotan.
Shortly after Will arrived in LA, he caught his cousin dancing to a song with his white teammate, frequently rapping the "n-word," immediately putting them at odds. Additionally, he quickly connected with Carlton's ex-girlfriend, Lisa (Simone Joy Jones), who is still close to the Banks family.
After finding her dad is a police chief, which rubbed him the wrong way, and promising Carlton he would keep his distance, Will stopped talking to her as much. However, they reconnected at her late mother's memorial when they bonded over being raised without one biological parent in the household.
Following their conversation, even though Will told Carlton he was only supporting her, he and Lisa made out in the jacuzzi. While Will does date Lisa in the sitcom, she didn't previously go out with Carlton.
Carlton recently discovered Will and Lisa's relationship
As Uncle Phil (Adrian Holmes) and Lisa's father, Fred (Joe Holt), are running against each other for the district attorney, they individually spoke to their kids about staying away from one another.
Wanting to continue dating, Will and Lisa have begun sneaking around and haven't told anyone about their relationship.
After Carlton's fallout with Connor (Tyler Barnhardt), Will suggested he throw a house party, and they invited Lisa. While Carlton attempted to put himself out there again, Will and Lisa snuck away to hook up in his room.
However, they had to come downstairs together when Connor called the police to the mansion, nearly re-enacting another memorable moment from the sitcom when Carlton and Will were arrested after borrowing a friend's car. Carlton noticed, and Will struggled to look his cousin in the eye. Viewers should see the fallout in the upcoming episodes. Bel-Air airs on Peacock.