'Bel-Air' Showrunner Responds to Online Hate for Carlton 2.0: 'All That Is Intentional'
Some viewers haven't enjoyed watching Carlton's dramatic transformation from a happy-go-lucky dork in Fresh Prince of Bel-Air to a drug-snorting villain in Bel-Air. However, according to showrunner TJ Brady, "all that is intentional."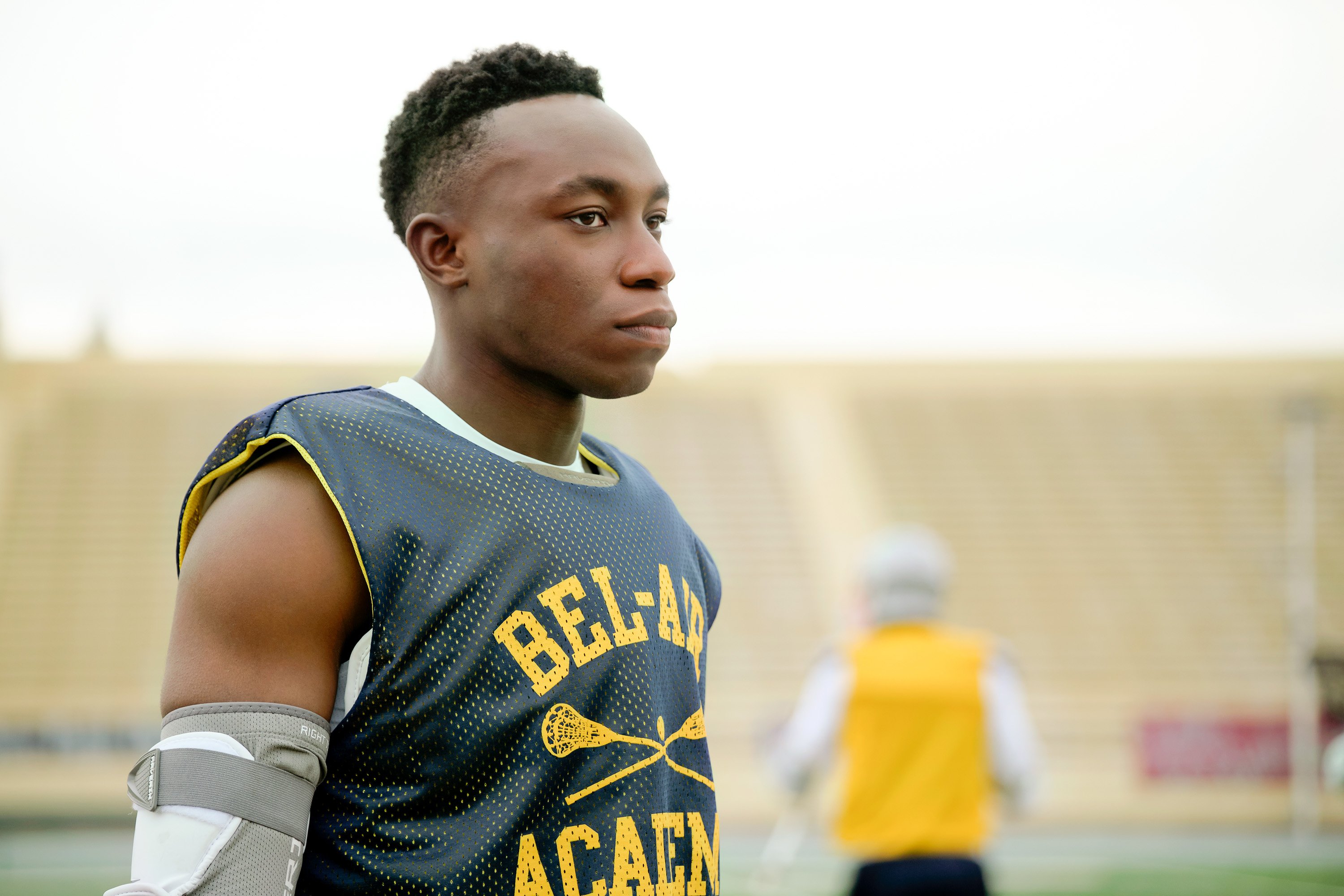 Why 'Bel-Air' showrunner TJ Brady welcomes the hate for Carlton 2.0
Bel-Air has reimagined the secondary main character from the '90s sitcom, Carlton (Alfonso Ribeiro), from the lovable nerd who loved dancing to Tom Jones to a Xanax-addicted lacrosse player who allows his teammates to rap the "n-word" in front of him.
Some viewers were shocked and disappointed with the recreation. However, others noticed that issues Carlton dealt with included anxiety, desperation to succeed academically, and struggles to find his place as a Black man in a wealthy sphere that mainly consists of white people are exaggerated in the modernized version of the second-oldest Banks.
RELATED: 'Bel-Air' Expanded 1 Minor Story Arc From Original Sitcom Into a Major Plotline
According to showrunner TJ Brady, the writers wanted the character to elicit a strong reaction from viewers.
Speaking to TODAY in a March 2022 interview, he noted, "All of that is intentional. If people are talking about it or feeling any emotion at all, we feel like we're doing our job right, whether it's anger or joy or anything." Pointing out that the "enemy of us as storytellers is apathy," Brady explained their purpose as creating something to get the viewers "engaged." 
Olly Sholotan portrays Carlton in 'Bel-Air' and has dished on his character
Speaking to Essence before the first three episodes dropped on Feb. 13, Olly Sholotan, who portrays Bel-Air's Carlton, admittedly he previously believed the new cast stood "on the shoulders of giants."
However, he has since changed this way of thinking, no longer wanting to wonder if he's filling shoes that are too big for him. Instead, "I'm building upon an incredible legacy that's been set."
Sholotan then pointed out the differences between the '90s sitcom character and his, as Bel-Air focuses less on Carlton's happy-go-lucky personality and more on other underlying issues that were always present.
"I love that for Carlton; we look at substance abuse, which is something that is pervasive for a lot of kids today, and also mental health." He also added, "If one little Black kid can feel seen, that warms my heart, and I feel like I've done my job."
Will and Carlton bump heads in 'Bel-Air' similar to 'Fresh Prince of Bel-Air'
Viewers are first introduced to Carlton as Will's (Jabari Banks) cousin, who's attempting to graduate top of his class while playing lacrosse.
The two almost immediately bump heads when Will calls Carlton out for allowing his white teammates to say the "n-word" in front of him. Additionally, the Philadelphia native falls for Carlton's ex Lisa (Simone Joy Jones), who is still practically another family member.
It's also quickly revealed that Carlton has a dependency on Xanax and parties with cocaine. However, viewers later find out that he uses drugs to cope with his diagnosed anxiety.
Mainly due to Carlton's jealousy of Will and his cousin's new relationship with his ex, the two don't see eye to eye until Vy (April Parker Jones) comes into town. Watching their mothers hash out their decades-long drama inspired the cousins to get over their beef, at least for now. Bel-Air airs Thursdays on Peacock.
RELATED: Is Bel-Air Academy Real?