Bella Hadid Reveals She Had 'Horrible Anxiety' and 'Stress' When Drinking Alcohol
Bella Hadid has been cutting alcohol out of her life, and the model recently opened up about the negative affects of drinking she experienced.
Model Bella Hadid is joining a growing group of young people who are abstaining from alcohol. She is participating in Dry January this year for the first time. Hadid recently opened up about this decision and shared the negative side effects she experienced from drinking.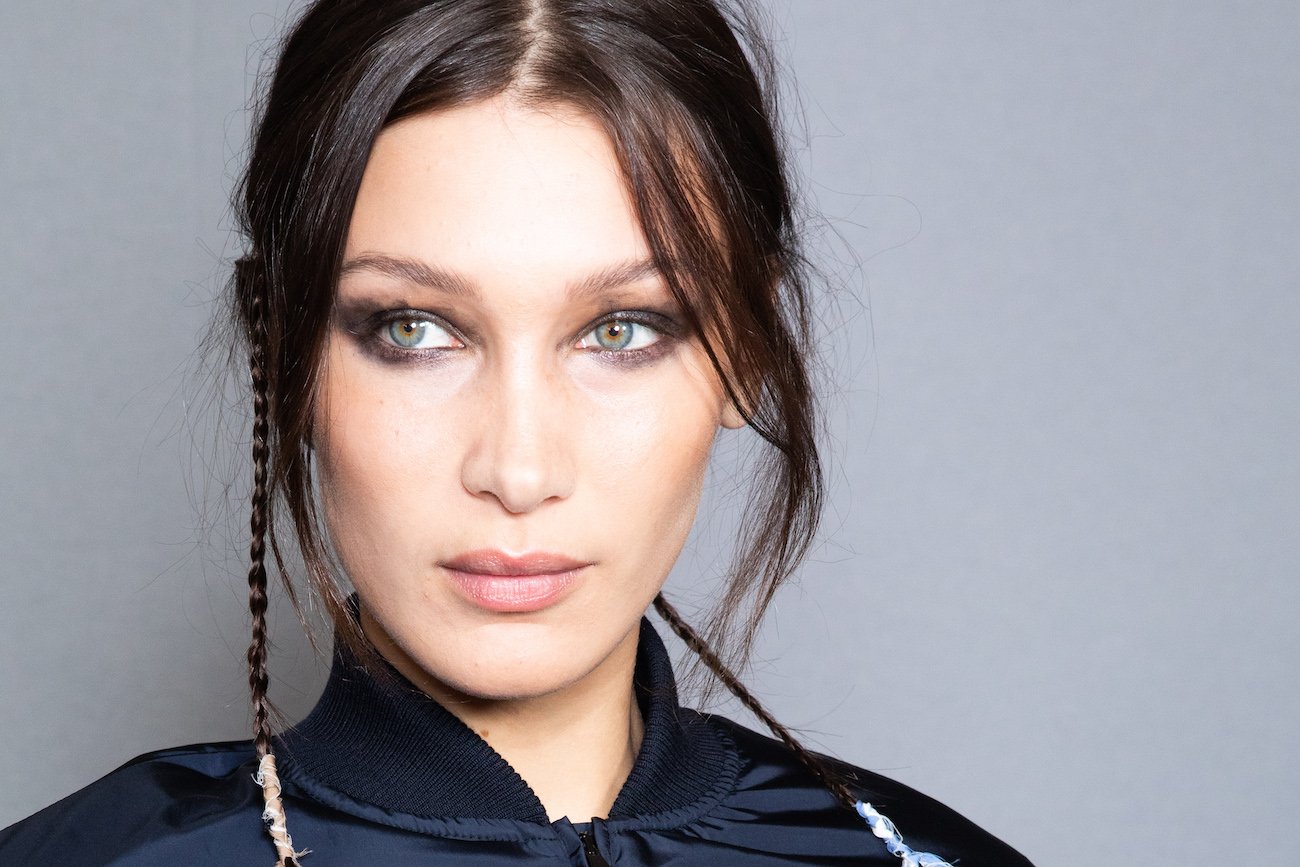 Bella Hadid is endorsing a non-alcoholic drink
According to InStyle, Hadid is promoting Kin Euphorics, a non-alcoholic beverage brand which she helped co-found. The drink includes "adaptogenic herbs, nootropics, and botanicals" and claims to be a great substitute for alcohol.
Hadid also uses Kin Spritz in the morning instead of coffee or matcha. Additionally, she also replaces a glass of wine in the evening with the brand's Lightwave drink, which she alleged helps "calm your brain, your nervous system, and those late-night thoughts."
However, while Hadid clearly loves these drinks, it should be noted that there are no conclusive clinical studies that back up these benefits Hadid and Kin describe.
Bella Hadid reveals she had 'horrible anxiety' and 'stress' when drinking alcohol
Hadid started cutting back on alcohol in mid-2021. Her reasons for quitting alcohol center around its negative effects on her body.
"I have done my fair share of drinking," she told InStyle. "I loved alcohol and it got to the point where even I started to, you know, cancel nights out that I felt like I wouldn't be able to control myself."
She also of her feeling toward alcohol now: "I don't feel the need [to drink] because I know how it will affect me at 3 in the morning when I wake up with horrible anxiety thinking about that one thing I said five years ago when I graduated high school. There's just this never-ending effect of, essentially, you know, pain and stress over those few drinks that didn't really do much, you know?"
Additionally, Hadid's doctor once showed her scans of her brain and helped her understand the effects of alcohol on it. The model admitted that it subsequently became "a lot harder to pick up the glass."
Many celebrities have been open about quitting alcohol
Hadid is not the only celebrity who is abstaining from alcohol. Many celebrities are living sober lifestyles. Some people, such as Blake Lively and Jennifer Hudson, admitted they were never interested in alcohol in the first place. However, others, such as Bradley Cooper and Jessica Simpson, made the decision to quit drinking after realizing how damaging alcohol was to their lives and careers. 
For example, Cooper once explained, "I don't drink or do drugs anymore. I realised I wasn't going to live up to my potential, and that scared the hell out of me. I thought, 'Wow, I'm actually gonna ruin my life. I'm really gonna ruin it.'"
Meanwhile, Simpson experienced alcohol addiction, which she talked about in her memoir Open Book. The former teen idol shared that she used alcohol to avoid dealing with pain in her life. In an Instagram post in 2021 celebrating her sobriety, Simpson wrote, "The real work that needed to be done in my life was to actually accept failure, pain, brokenness, and self sabotage. The drinking wasn't the issue. I was. I didn't love myself. I didn't respect my own power. Today I do."