Bella Thorne Just Ruined OnlyFans For Users Depending on the Platform
Most of the time, when something gets recognition in the media, it's because someone famous started using the product or wearing the brand. Even a reputable brand that's doing well can get a significant boost by celebs. Whether it's Khloé Kardashian's daughter True promoting diapers or Jill Duggar promoting modest swimwear to her conservative fans, it's obvious a celeb endorsement works.
But sometimes, promoting a brand doesn't always work out in everyone's favor, and that may be the case for Bella Thorne and OnlyFans users.
OnlyFans gets a new user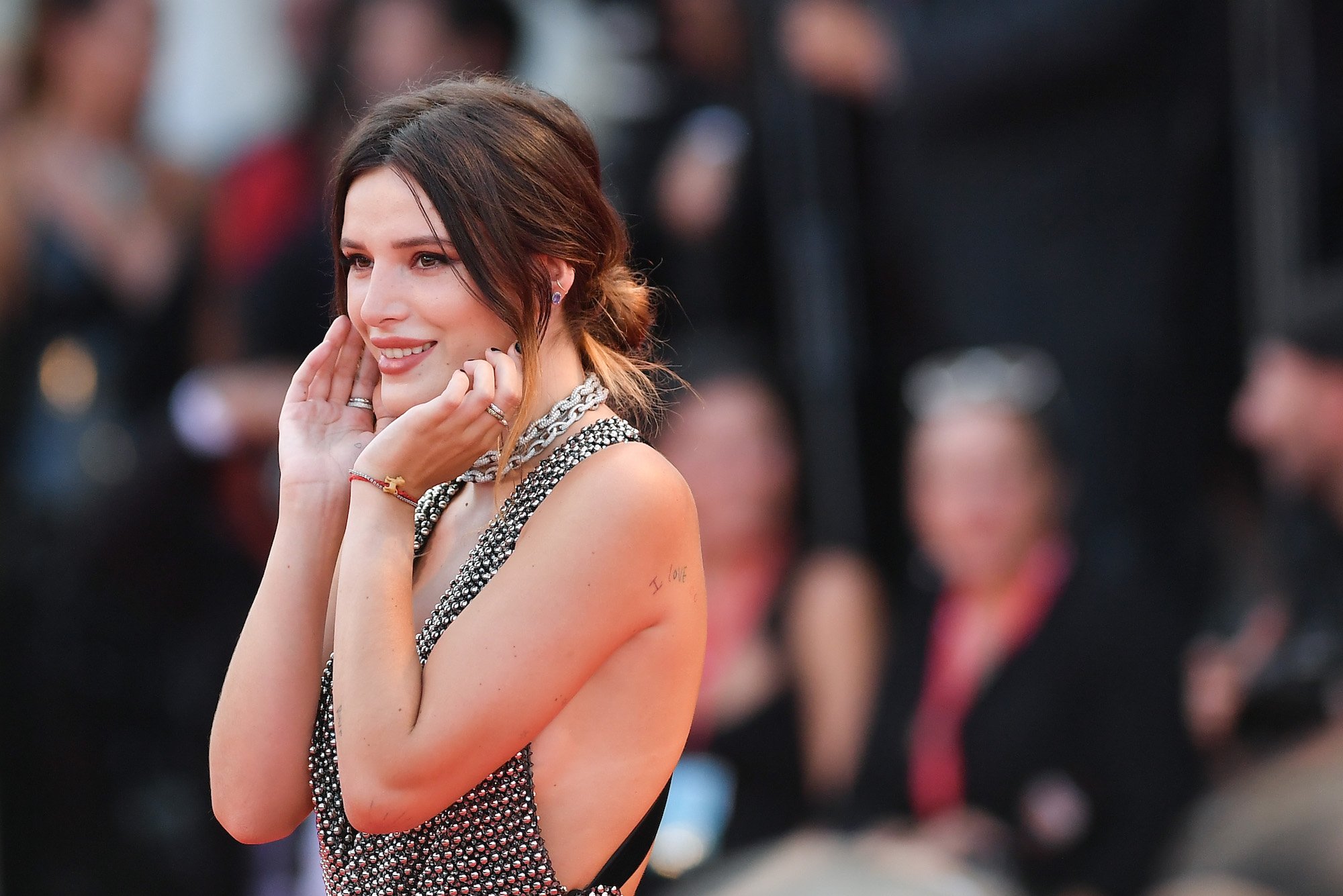 OnlyFans is a newer social media platform that suggests users should earn money off their content versus giving it all to their fans for free. Their platform offers users membership options based on the number of fans they have subscribed.
Users can charge fees for monthly subscriptions as well as extra for pay per view content and fan tips.
While any content creator can use the platform, NSFW material is most common, and sex workers have made their living off of sharing content.
Their most recent and most popular user to date has been Thorne.  The actress promised never-before-seen photos, videos, and other content to her monthly subscribers, who paid $20 a month for the privilege.
She joined in late August, and after posting an announcement to her Instagram, had quite the record-breaking day.
Bella Thorne's record-breaking day
After her Instagram post, she reportedly made $1 million in 24-hours, breaking records on the platform. It wasn't just her monthly membership that brought in this haul, though. Apparently, she charged $200 for pay per views that promised nude photos of her.
This caused quite the stir, not only because it appeared to be a scam (some users claimed that this material was nothing new, but just old photos she had posted previously on Twitter (Good Morning America), but because it set off some unwelcome changes to the OnlyFans platform. 
There's a mixed reaction on her ventures, but many people are actually supportive. Still, some fans aren't happy, and sex workers certainly aren't. It seems the conversation is just getting started, as seen by this Twitter thread.
Sex workers are up in arms over OnlyFans' newest user
Even when she first joined the platform, Thorne causes quite the stir. Sex workers, in particular, were worried. Many spoke out on Complex about their feelings.
Basically, using the platform as the primary source of income means that any person that comes to steal their thunder is a threat. Maybe they had a right to be worried, given that she started offering more NSFW content under the pay per view content promises. 
It might also have been the fact that she was bringing attention to a platform that they built up, and that was working for them. The competition from new users might mean less income. But it also leaves the platform open to being reviewed for the terms of the FOSTA/SESTA act, which Vox explains. If it were found in violation of the act, it could be shut down, ending the income opportunities for all users. 
If the site stays up, though, sex workers may have to worry about changes to the platform as a result of all the Thorne drama, and that may also affect their income.
The future of OnlyFans
Thanks to complaints OnlyFans received after Thorne charged for those rumored scammy pay per views, the platform has made some changes. Now, users may have to wait longer for payouts to avoid refund requests cutting into OnlyFans' take of the revenue.
Other rules and regulations have also been added, but may or may not be only for new users. It's all up in the air right now and unconfirmed from the actual platform.
It does seem to be legit, though — and Thorne wants to help fix the riff she created. She's even tweeted to her fans about how she's meeting with OnlyFans to try to discuss the new changes.
Hopefully, something is worked out soon.