Bella Thorne Wrote 'Lonely' When Her Fiancé Wasn't Answering Her Texts
After nearly two years of dating, Bella Thorne and Benjamin Mascolo announced that they were officially engaged. The pair met at Coachella and were immediately drawn to each other. They quickly discovered that they had a lot in common as they are both actors and musicians. And though they were separated for a few months in 2020, thanks to the coronavirus (COVID-19) pandemic, their relationship continued to flourish and Thorne announced that Mascolo was her fiancé on March 22, 2021.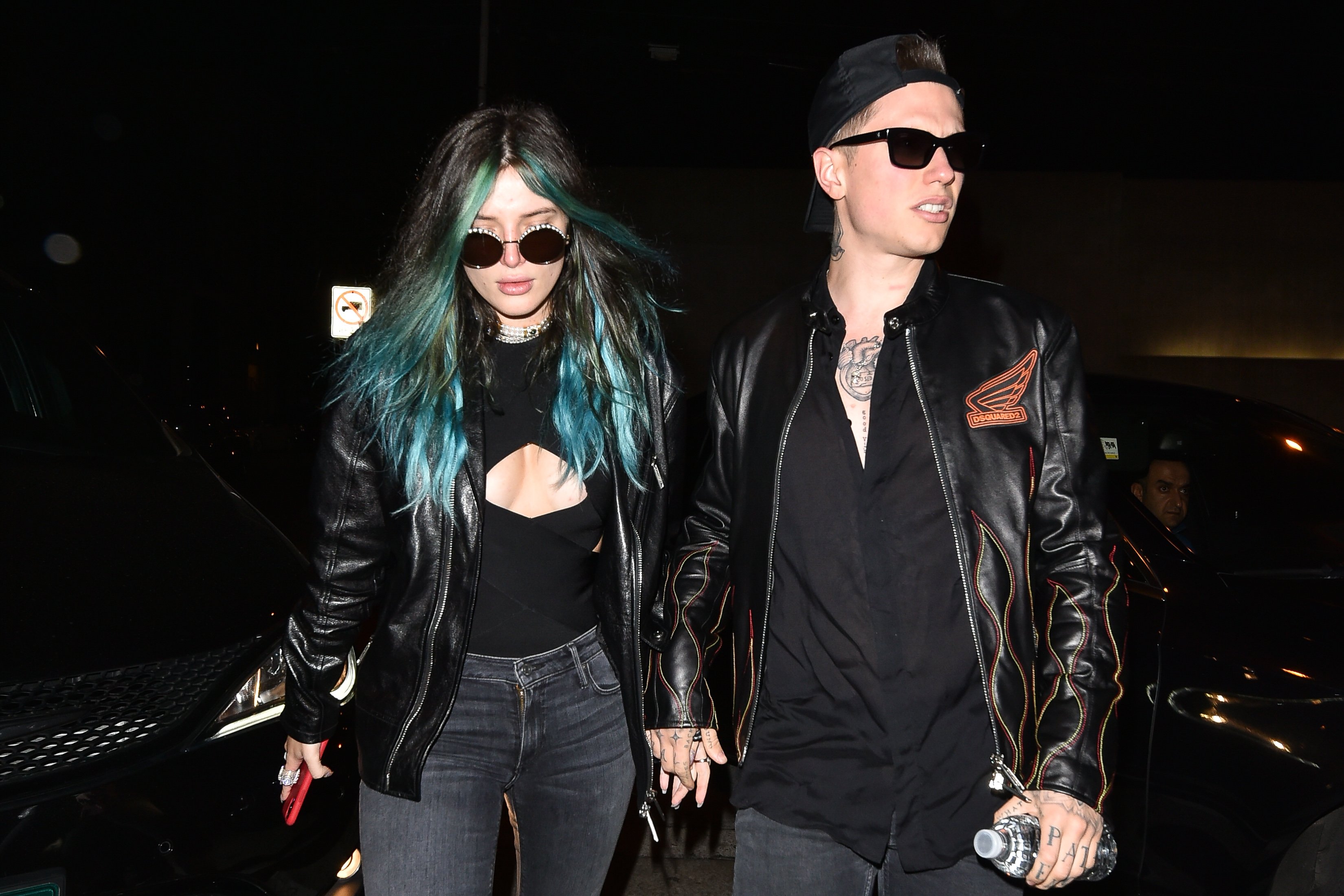 Bella Thorne announced her engagement to Benjamin Mascolo on Instagram
"You would have said yes too," Thorne wrote on her Instagram page, announcing to her 24.5 million followers that she and Mascolo were planning to tie the knot. The Shake It Up alum also shared a series of photos that showed how her fiancé popped the question. The Italian singer created a mood outside with flowers and string lights, some of which read marry me. Mascolo also bought a huge heart made up of red roses with the letters B + B embossed in gold.
The 'Shake It Up' alum wrote a song when her fiancé wasn't texting her back
While Thorne has always been candid about how much she adores her fiancé, dating him hasn't always been easy. As Mascolo is an Italian, it was challenging for the couple to navigate their drastically different timezones when they first started talking. In fact, not being able to get in touch with Mascolo ended up inspiring one of Thorne's songs, "Lonely."
"I was up, it was late, and I was horny and lonely," Thorne shared with Interview Magazine about the inspiration for "Lonely." "And my current boyfriend was not my boyfriend at the time. Basically, he wasn't answering my texts, that bi*ch. And I was up all night trying to hear from him in this different time zone. He wasn't texting me back. So then I was texting him I was lonely and horny. So I wrote that chorus, 'I only check my phone when I'm lonely and horny.' I couldn't get that out of my head. The next day I went to the studio to record it."
Thorne gets candid about the blatant sexuality in 'Lonely'
While some people felt that Thorne's lyrics for the song were too explicit, the Disney alum feels that it's important for women to take ownership of their sexuality and be honest about how they're feeling. "Being a woman is a very interesting thing," she shared. "It definitely marks you for interesting circumstances. Especially with owning their sexuality, women have been told that it's terrible to feel that way. In general, we just can't be open with that kind of stuff where we're a slut, or a whore, or we're asking for it. Or god forbid we use a vibrator. You just cannot win with this sh*t."
Clearly, Thorne has no such qualms about being honest about her sexuality. And though she might have been upset that her boyfriend wasn't texting her back, at least she got a song out of the experience.