'Below Deck': Abbi Murphy Breaks Her Silence About the 'Bru-Crew'
Abbi Murphy from Below Deck seemed happy to hang out with her former deck team crew members when she returned for the reunion.
Murphy started the season on deck with Tanner Sterback, Brian de Saint Pern and Ashton Pienaar as the bosun. She appeared to have a close friendship with the crew and they treated her with respect. She decided to quit mid-season after she realized that motor yachting wasn't for her. Plus her boyfriend (now husband) proposed to her so she clearly wanted to be back with him.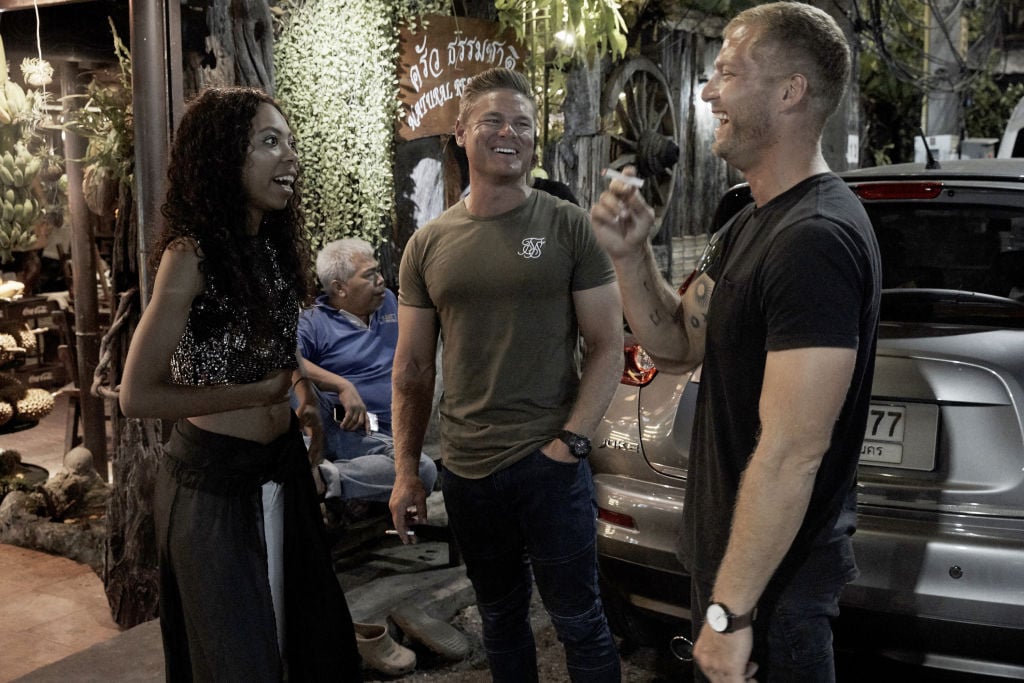 Deckhand Rhylee Gerber returned to the show as her replacement. Once Gerber arrived, the tone shifted within the deck team. Slowly gender lines were drawn with the deck team making derogatory remarks about not only Gerber but chief stew Kate Chastain. The men and women on the boat were not on good terms when it came time to shoot the reunion. However, Murphy returned and seemed to pick up where she left off with the deck crew.
She is trying to stay out of the drama
Viewers wanted to know how Murphy could be on good terms with the "bru-crew" after footage revealed how the men on the boat treated the women. But Murphy said she wanted to stay neutral. She shared a video the guys, including chef Kevin Dobson sent to Murphy from the infamous van ride. "Apparently, before everything went to s**t, the guys sent me this kind message. Sad to see this loving energy wasn't present on the boat," she shared on Christmas Eve.
She added, "If I saw what was going on I wouldn't have been okay with it." Then later remarked, "I don't support what happened after I left. I simply stick to my experience, and I try not to comment on anything that I don't have a place to comment on. If that makes sense."
When a fan accused her of trying to play both sides, she wondered why that was so wrong. "Is that so bad? I'm not involved in drama and I will not insert myself into it. Switzerland seems to be doing alright!"
She also doesn't think Brian de Saint Pern is bad either
With the exception of Captain Lee Rosbach, every man on the boat was seriously dragged on social media for their behavior. Murphy doesn't think de Saint Pern belongs in the same category as the rest. "I'm pretty sure Brian was polite 99.9% of the time… I don't think he should be categorized as an a**hole."
However, he did make some remarks during some of the Below Deck After Show that raised eyebrows. When a fan pointed that out, Murphy replied that she only is basing her decision on personal experience. "I don't watch the after shows… I honestly just speak from my experiences. And I trust that."
She added, "I'm sure there are a lot of times in retrospect that we as ppl feel we could have handled situations differently. What matters is who u are at the core. I firmly believe Brian is a positive, nice person. Let's give each other a chance to grow!"