'Below Deck': Adrienne Gang Gets Shady With Kate Chastain on Twitter
Bravo producer Andy Cohen didn't wait long to share a shady tweet that Adrienne Gang from Below Deck launched about chief stew Kate Chastain. Cohen shared just one of the few tweets Gang posted about Chastain during the episode.
Cohen reminded viewers during the Watch What Happens Live After Show that Gang was the first chief stew on the series. Cohen read, "It took 6 seasons, but the crew AND the guests are finally seeing what a bully Kate really is. #AboutF**[email protected] you clearly shine on this charter and you deserve all the praise these guests give you."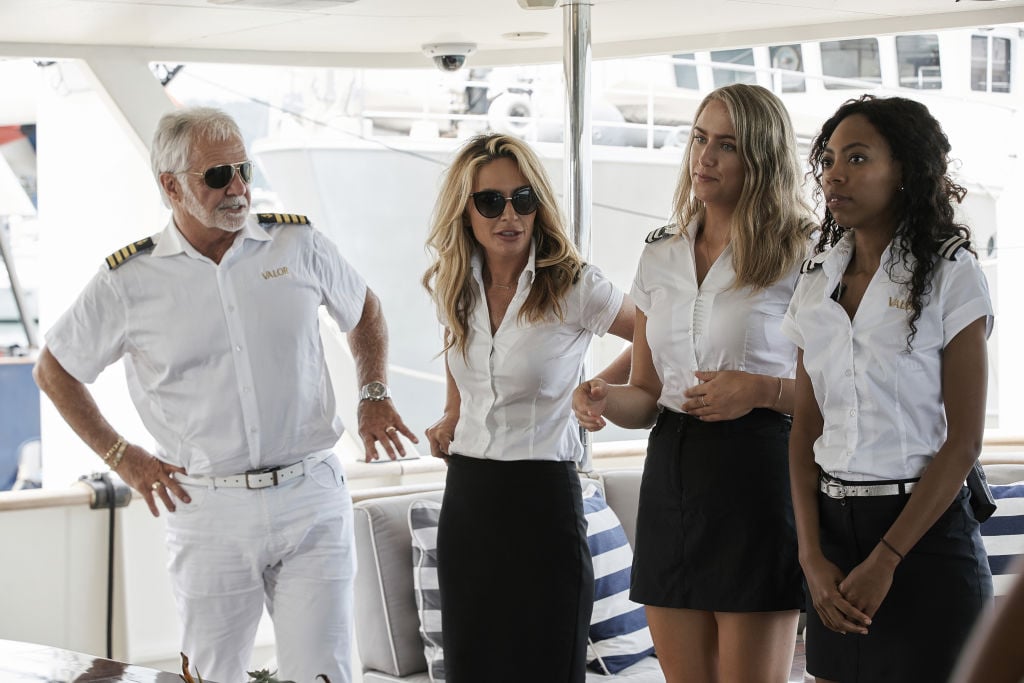 Chef Kevin Dobson was one of the WWHL guests, but Simone Mashile, Tanner Sterback, and Brian de Saint Pern were in the audience. Mashile seemed touched that Gang offered praise. Cohen wanted to know if any of the crew wanted to weigh in on the remarks about Chastain. The crew decided to hold back until the reunion, which was being filmed the following day.
But Gang didn't decide to hold back
The crew may have not wanted to comment, but Gang was on fire during the episode. She's been relatively quiet this season, commenting a few times about being "Team Ashton [Pienaar]" but generally hasn't been overly vocal. Until now.
Her first tweet about Chastain that evening was a comment about how charter guest Jemele Hill called out Chastain for being cold. "Finally watching #BelowDeck in real time… this looks like it will be getting a LOT more interesting. LOVE these charter guests. Not to mention that they are calling Kate out for her cold-shoulder treatment of them…"
Many fans took the tweet as a sign of jealousy. "Are you just mad @Kate_Chastain took over your role, and she's been successful and a fan favorite? Because your obsession is kind of weird and can only be explained by jealousy." Another person held out hope for some chief stew drama. "We have chief stew drama??? I'm living for it!"
She then got even shadier
Perhaps the latest episode struck a nerve as Gang continued to hurl shady tweets in Chastain's direction. Immediately following the tweet that Cohen read, she responded to her first tweet. "What does it say about Lee that he still defends Kate even though she was charged with domestic violence? Look up her criminal record vs. Ashton's… I'll wait…"
She then went further when a fan suggested she grow up. "Y'all are both just pressed because you and Simone are awful. Hating on another woman out of jealousy is so petty. Grow up," the fan wrote. But Gang responded, "Umm… Kate is the petty one. 6 seasons of evidence there…"
Gang then shared an article that detailed Chastain's 2016 arrest when another person remarked about Pienaar's footage of aggression this season. Chastain was briefly detained for domestic violence against her girlfriend.
Chastain has also shaded Gang in the past too. "The chief stew from season 1[Gang], she was really bad," Chastain told Taylor Strecker on her podcast, Taste of Taylor. "She was bad at her job, she had wet hair on camera."