'Below Deck Med': Lexi Wilson Isn't Getting the 'Pete Hunziker Treatment' and 'Below Deck' Alum Explains Why
Below Deck alum, Adrienne Gang shared her theory why stew Lexi Wilson hasn't been fired or edited out of Below Deck Mediterranean. Some fans wondered why producers haven't fired Wilson for sexually harassing Lloyd Spencer and for the racist comment made toward Mzi "Zee" Dempers. Bravo and production company 51 Minds fired deckhand Pete Hunziker last season after he posted a sexist and racist Instagram meme and then doubled down on the share. So why does Gang think Wilson remains on the show?
Lexi Wilson being fired would leave a bigger 'Below Deck Mediterranean' gap
Gang said Wilson's actions were far worse than what Hunziker did. "Reasons why I believe @BravoTV isn't giving Lexi the Pete Treatment this season, despite her behavior being exponentially more egregious than a sh–tty IG post," Gang tweeted in a thread. "These in no way excuse her behavior, I'm simply pointing out why it would be MUCH more difficult."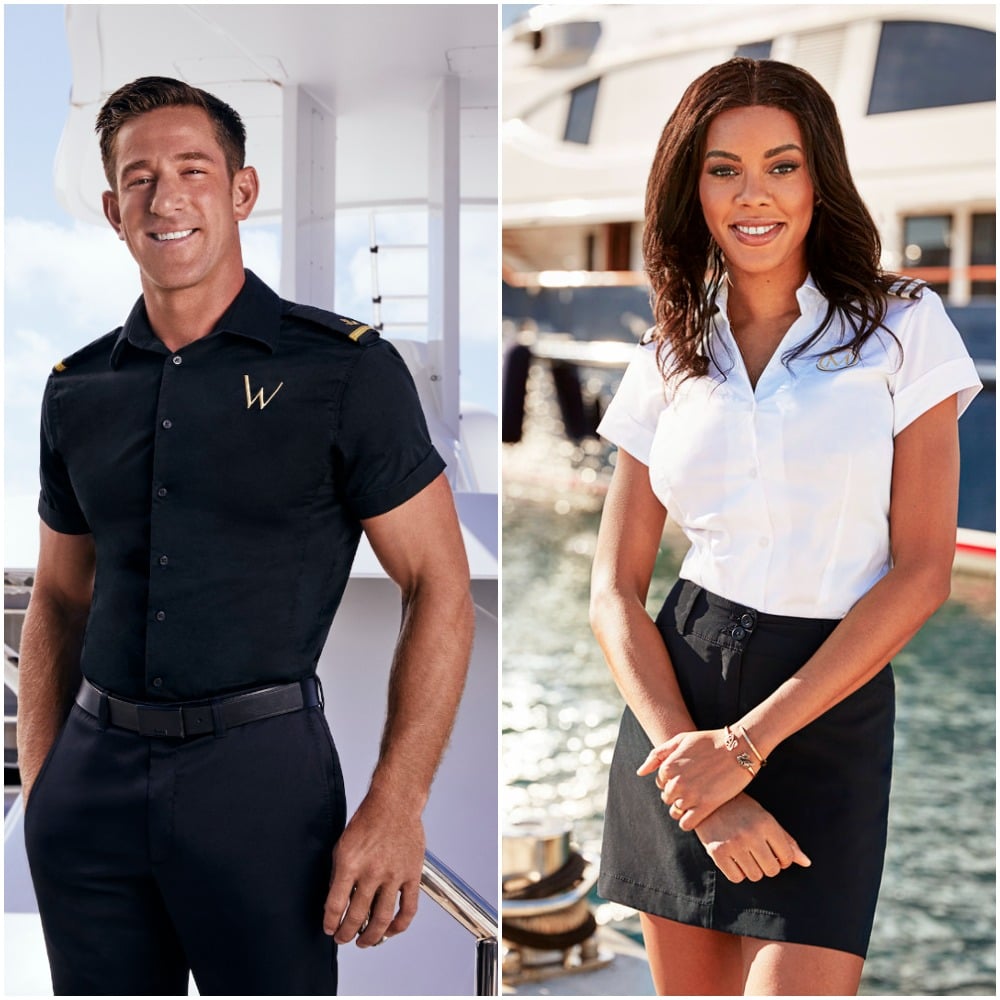 "Lexi is on the interior team, therefore MUCH more visible from a camera perspective," she continued. "Pete wasn't nearly as visible bc of his position exterior on the boat. Her being in front of the guests and interacting inherently makes cutting her out hard."
Lexi Wilson gives 'Below Deck Med' viewers someone to root for
"She is at this point a main foil for almost every crew member on the boat," Gang observed. "Therefore her interactions are more noticeable, awkward, and visible. If she was to abruptly exit stage left it would be a noticeable change in almost every story line in this season so far."
Gang recalled, "Pete was barely in the handful of episodes he actually appeared in. Therefore, almost no one really noticed when he wasn't seen anymore."
"Lexi offers us a chance to see what Katie is made of as a leader," she wrote. "Courtney is great, but as with Malia's edit this season, bc her team is so cohesive, we see a different, less confrontational Bosun. Katie w/o the Lexi drama would be less interesting. We are rooting for Katie."
Lexi Wilson delivers tension and drama on 'Below Deck Mediterranean'
"Besides Mat leaving & coming back a couple times, what other drama is there to hook the viewers episode to episode? Seriously. Think about what we would be seeing if Lexi was cut out completely," she wrote.
"Side note: the cast undergoes an intense psych eval prior to filming. Mostly to make sure they aren't a danger to themselves or others. Either A) Lexi was intelligent enough to lie through her teeth about her latent anger issues or B) they've changed the procedure."
Pete Hunziker and Alex Radcliffe had a big 'Below Deck Mediterranean' storyline that was cut (because he was fired)
Gang has a point, especially after deckhand Alex Radcliffe revealed he and Hunziker had a significant storyline that was cut after Hunziker was fired. Radcliffe said he and Hunziker were bunkmates and friends. But once Hunziker lost lead deckhand and everyone loved Radcliffe, it caused significant tension between the two.
"But when he lost lead deckhand, obviously I was friends with everyone on the boat," Radcliffe said on the Below Deck Sailing Yacht Pita Party. "Everyone was kind of s——- on Pete because Pete would always f— up. All these things were happening. But I was always getting praised. I was always doing the right thing."
"I could tell there was a little tension between Pete towards me," Radcliffe said. "Because [bosun] Malia [White] liked me a lot and everyone liked me. I didn't have drama. But I don't know if they would have tried to show Alex and Pete drama. Me and Pete had a few like blowouts. Like we were f—— in each other's face."