'Below Deck': Ashton Pienaar and Kevin Dobson Appreciate How Kate Chastain Can Improvise Under Pressure
Although Below Deck season 7 featured plenty of crew animosity, bosun Ashton Pienaar and chef Kevin Dobson still had some positive remarks to make about chief stew Kate Chastain.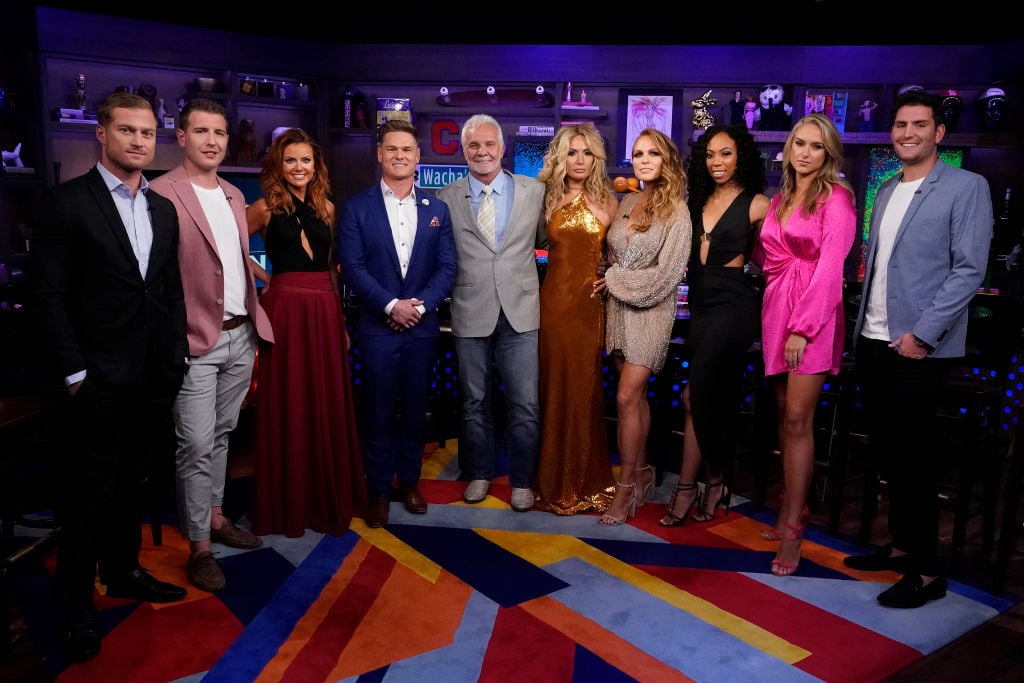 Pienaar and Dobson commented that they both didn't like how Chastain did her job on a few occasions this season. They also thought she was favored by Captain Lee Rosbach. When both the chef and bosun would get drunk, they would lay into Chastain too. In one wild exchange, Pienaar caused Chastain to quit for a few hours in one instance.
But Dobson and Pienaar's remarks weren't all negative. During a Below Deck After Show moment, they both praised Chastain for being a fast thinker and someone who can lighten a tense situation.
A smokey situation
Dobson and Pienaar recalled when the boat's ventilation system wasn't functioning well. Although the engineer was trying to fix the system, Dobson still had to continue to cook for the guests.
However, as Dobson was grilling some fish, the galley kitchen filled with smoke. A fire alarm sounded as a result. Rosbach called down to the kitchen to inquire about what was happening. Chastain let him know there was no fire and that Dobson was merely grilling fish.
Chastain said that her eyes were burning because the smoke was so intense. Stew Courtney Skippon shared that one of the guest's children was sending the crew notes asking if they were alright. "I had a really bad time," Skippon laughed.
They may still be 'fans'
Since the ventilation system still wasn't working, Chastain decided to improvise. Viewers likely recall that Chastain took a large room fan, held it near her body and then pivoted around the room to clear the air. She kept her banter light and joked about the fan. "This is the most wild experience of my life," she says as she pans the room with the fan. Deckhands Tanner Sterback and Brian de Saint Pern said they felt bad for the interior because the smoke was so intense.
"Kate was really good in the situation," Dobson recalls. "She set up a fan on one of the benches and we just blew it straight out the door. Kate sorted me out then. Yeah, she's always been sort of a trooper in those situations. And finds the funny side of things." During the instance, Chastain smiles and says, "I'm your biggest fan."
Pienaar agrees. "I think we were discussing this the other day. Kate's really good at picking up the mood often when the mood's down. She sees the light in certain situations. She's good at improvising, number one. And she's funny and smart as well. So sometimes in a sh**ty situation, she brings in that little bit of brightness. It's really appreciated at the moment."
During the Below Deck reunion, Dobson seemed to try to iron out his differences with Chastain during the first part. Previews show Pienaar being brought to tears and expressing regret during the second part of the reunion.
The Below Deck reunion concludes on Monday, February 17 at 8 p.m. EST on Bravo.