'Below Deck': Ashton Pienaar and Rhylee Gerber Offer Differing Opinions About Where He Currently Works
Ashton Pienaar from Below Deck revealed that he's gainfully employed in the yachting industry despite the fallout from the current season.
A Watch What Happens Live After Show caller asked if Pienaar was nervous about finding work in the yachting industry after being called out for misogynistic behavior by not only the women on the boat but by Captain Lee Rosbach. Pienaar lashed out at chief stew Kate Chastain in a drunken rage, plus he tried to kiss her on more than one occasion. This was even after Chastain told him to back off.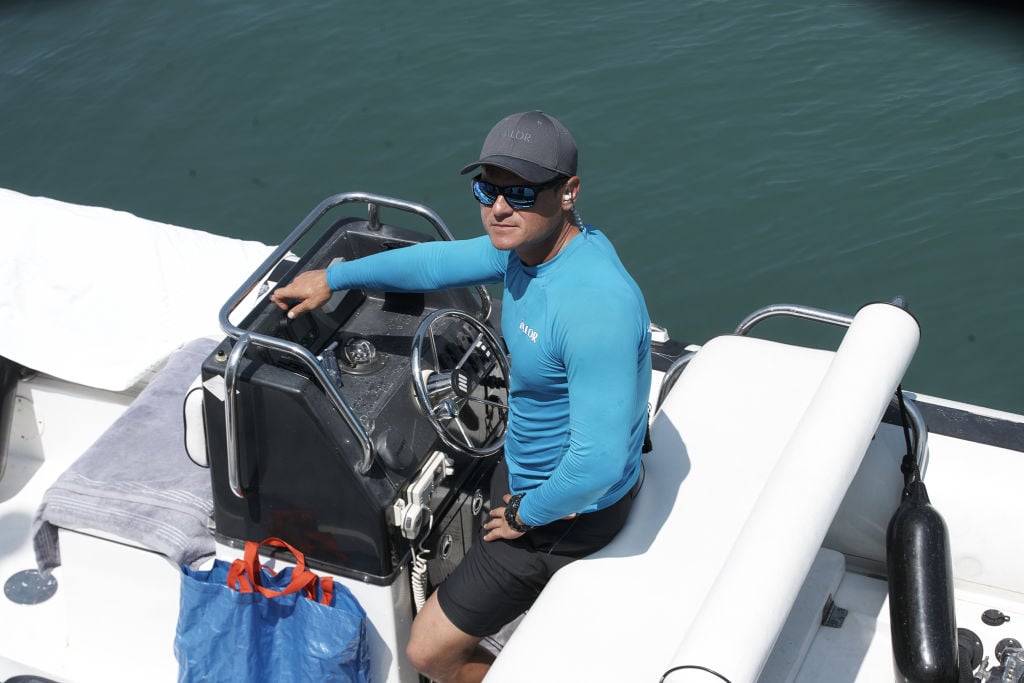 Pienaar was also upset that Rosbach hired back deckhand Rhylee Gerber mid-season. He turned the entire deck team against Gerber and then tried to gaslight her in an effort to convince her that she was the real problem. Rosbach asserted that he would never work with Pienaar again, which is why viewers wonder if he's yachting poison now.
He still works in yachting
Pienaar quickly answered the caller's question, telling her he works for a private yacht. "I currently work for a family, a great family on a yacht, who have watched the season, and who know me personally, and they have also given me support through this time," he says.
Host Andy Cohen wonders if there is something viewers don't know about the yachting world. "You guys see 40 minutes a week, of hours and hours of things that have filmed for the show," Pienaar explains. "I think the biggest thing with the yachting industry is just respect and hierarchy. And this season has really shaped around me having problems with the most junior person on the boat."
Pienaar shared one photo from "the office" this summer. "Our summer has officially begun," he wrote along with a photo standing in the wheelhouse. He also shared a photo where it appears he's driving the yacht. "Cruising into the weekend with @captainchaos."
He also posted a comment that cryptically hinted at what transpired during filming. Pienaar shared a selfie in June where he seemed to realize the season was going to blow up in his face. "Things always seem to turn out for the better right? Today, I'm letting go of the outcomes I think I so badly want or need in my life and I'm surrendering to what is and what will be. I choose joy, peace and understanding."
Gerber agrees he works in yachting, but not for a family
When Pienaar shared where he worked on the After Show, Gerber offered what she knew about his job. "For the record, ashtons yacht he 'works' on currently is his 'girlfriend/sugar mommas' he has been taking advantage of while 'trying so hard to get his d**k sucked' elsewhere. I truly hope she looses the blinders for her sake, like the others he's used have come to realize," she tweeted along with a clip from WWHL.
Chastain responded, "bahahahhhahhaha YES RHYLEE. he's basically a pool boy with a shammy." Fans saw this as a total mic drop, especially after Pienaar tried to drag Gerber on WWHL. "That's right girl, set that dumpster on fire and walk away!" one person responded.