'Below Deck': Ashton Pienaar May Need to Brace Himself as Leslie Jones Plans to Watch the Last Episodes
Ashton Pienaar from Below Deck isn't completely off the hook just yet. The bosun was severely dragged on social media after an explosive episode. Plus he was admonished for his behavior by Captain Lee Rosbach on Twitter and in Rosbach's blog.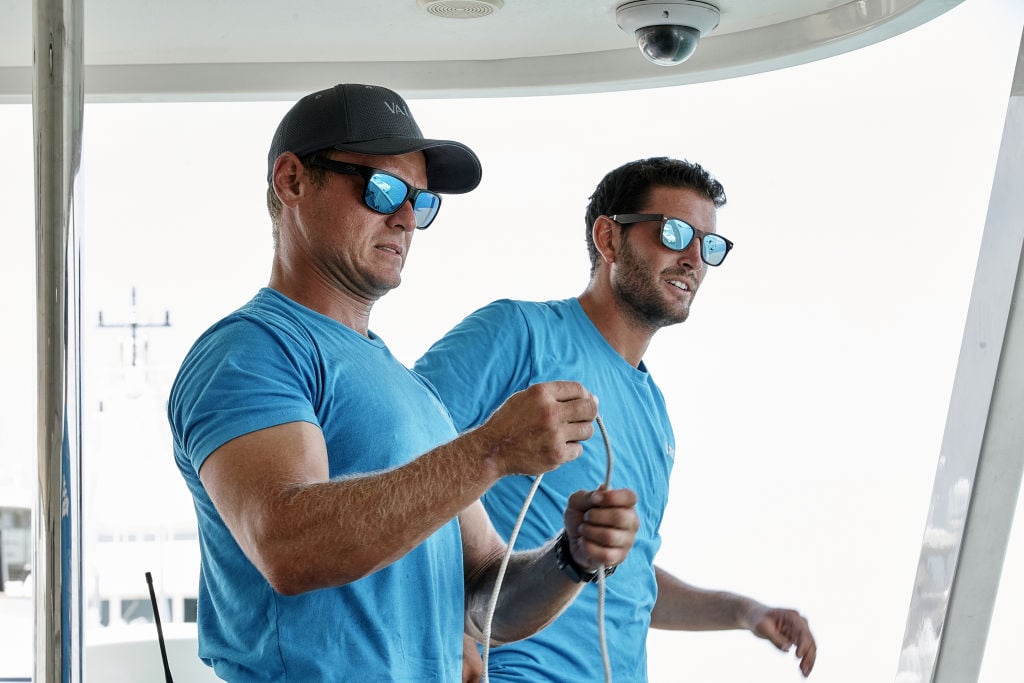 Although the outrage was mainly contained around the days surrounding the Monday episode, a new wave may be headed Pienaar's way. Saturday Night Live alum and superfan, Leslie Jones just shared that she planned to watch the last two episodes when she returns from her London vacation.
She recently became a huge Below Deck fan and often tweets and shares clips with her vocal opinion about the show and the crew. She's "Team Kate [Chastain]" all the way, which is why Pienaar should prepare himself for some pretty intense outrage. Jones hasn't been happy with Pienaar in the past, so fans are here for what she's going lay down when she views the episodes.
She's preparing herself
Jones told fans she would not be able to watch Below Deck while she was in London. However, fans seriously missed her commentary, especially when both episodes centered on Pienaar's rage on Chastain. So when Jones tweeted that she was returning to the U.S., she shared that she heard she will be pretty upset. "I heard I'm gonna be pissed!! But damn y'all can't wait!!" she shared along with a video.
In her video, she said fans urged her to comment about the episode. She posted the video before she embarked upon her voyage back to the U.S. and said if she's not too tired she will watch both episodes she missed.
"Since y'all so want me to commentate in London on my vacation," she said. "You can't wait till I get home. I even tweeted to Kate, 'I'm going to London.' And Kate was like, 'Have a good time in London.' She didn't even sweat me! So … I'll watch as soon as I get home."
Jones was already mad at Pienaar
Jones was already angry with Pienaar even before the violent van episode where Pienaar aggressively lunged at Chastain. The last episode she viewed was the one where deckhand Brian e Saint Pern called Chastain a bitch. She was furious with de Saint Pern because Chastain ultimately ended up in tears.
But she was also fired up about how the male deck team and treated deckhand Rhylee Gerber. "Yuck! Just YUCK!! you two are the problem not rhylee! Is she just supposed to shut up and let the "big ole men" do it? I really hope y'all watch and see your sh**ty behavior. If rhylee was popping off I would say it! She not!" she tweeted along with her verbal commentary.
Jones was furious with Pienaar's apology to Chastain when he tried to kiss her too. "What a dick!!! So arrogant so wrong!! Check yourself SMASTON!! If I was @Kate_Chastain I wouldn't even talk to that idiot and let his ass know if he touch me again I'm whoop his ass!! Ugh @capthlr man if you don't…," she wrote. In her verbally commentary she said he's lost his mind. So if she was this outraged over the kiss, imagine what Jones will have to say when she finally views the two turning point episodes?