'Below Deck:' Ashton Piennar and Ross Inia's Bromance Is Back in Full Bloom
Ashton Pienaar, Ross Inia's "ride or die" from Below Deck is back from (probably) shooting another season of the show. The guys formed a sweet friendship during season 6 and picked up where they left off when Piennar returned to South Florida, which is where Inia is living.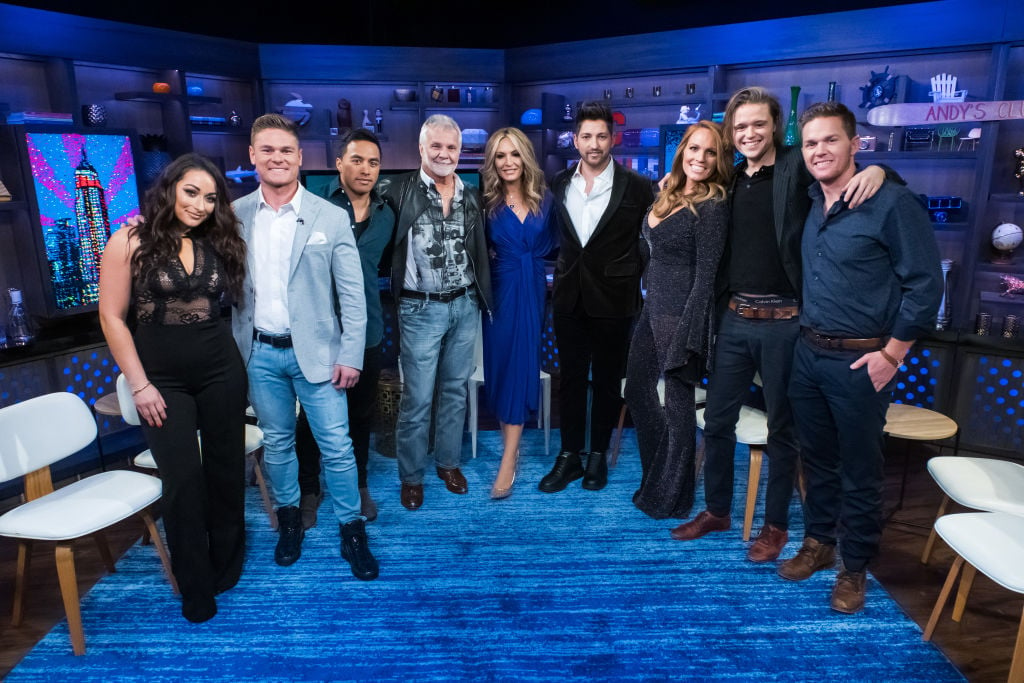 The guys are sharing plenty of warm pictures and video on Instagram. From fun sleepovers to grilling in the backyard. Pienaar and Inia's bromance is back in full bloom and they are taking fans along for the ride.
'The accident' may have strengthened their bond
Inia and Pienaar seemed to be forge a strong friendship from the beginning, but Pienaar's near-death experience may have been a turning point in their relationship. Pienaar and deckhand Rhylee Gerber were standing on the swim deck when a rope wrapped around Pienaar's ankle, dragging off the yacht and into the ocean.
Gerber announced "man overboard" and a fast-acting cameraman ultimately freed Pienaar from the rope. "We weren't from 30 seconds of him dying and I have to call his parents and tell them their son is dead," Captain Lee Rosbach said in a confessional interview. "And I'm responsible. I don't know how I'd deal with that. I have kids. And I don't know how I'd make that call."
When Pienaar finally made it back to the yacht, he and Inia basically just clung to each other. Inia, who was now the bosun, seemed incredibly upset and tried to hold it together. After the accident, the guys' bond only seemed to grow stronger.
The friends missed each other
Inia sat it out this season. He posted to Instagram about local adventures and spending plenty of time with his son, Kai. Even though he wasn't filming, he wasn't a total landlubber. He posted images jumping from a yacht or hanging with wild boars in the Bahamas. "Clear water and swimming pigs…..who has had the chance to visit this place?" he wrote.
On the other end of the world, Piennar has been pretty quiet while he was filming. However, he posted a set of airline tickets back home and indicated he was ready to return. "It's the end to another great chapter which means the beginning of another. See you soon Miami," Pienaar wrote. Inia was ready for his buddy to return. "See you soon my cuz…" Inia wrote.
Once Pienaar made it to Miami he was greeted by Inia's adorable son. "So much fun hanging out with this little man, Kai, waiting for dad to get home!" Piennar wrote on Instagram, along with a cute picture.
Reunited and it feels so good
The friends picked up where they left off. "Catching up with my cuz!" Pienaar wrote on Instagram. Inia and Pienaar also got the grill going and kicked back with some beer.
The guys also posted a hilarious image to their Instagram stories. Pienaar and Inia decided to have an old fashioned sleepover. Inia's son Kai provided the accommodations. "Something familiar with this cabin arrangement," Pienaar wrote. The guys are seen smiling from the child's bunkbeds. "Thanks Kai for letting us crash in your room."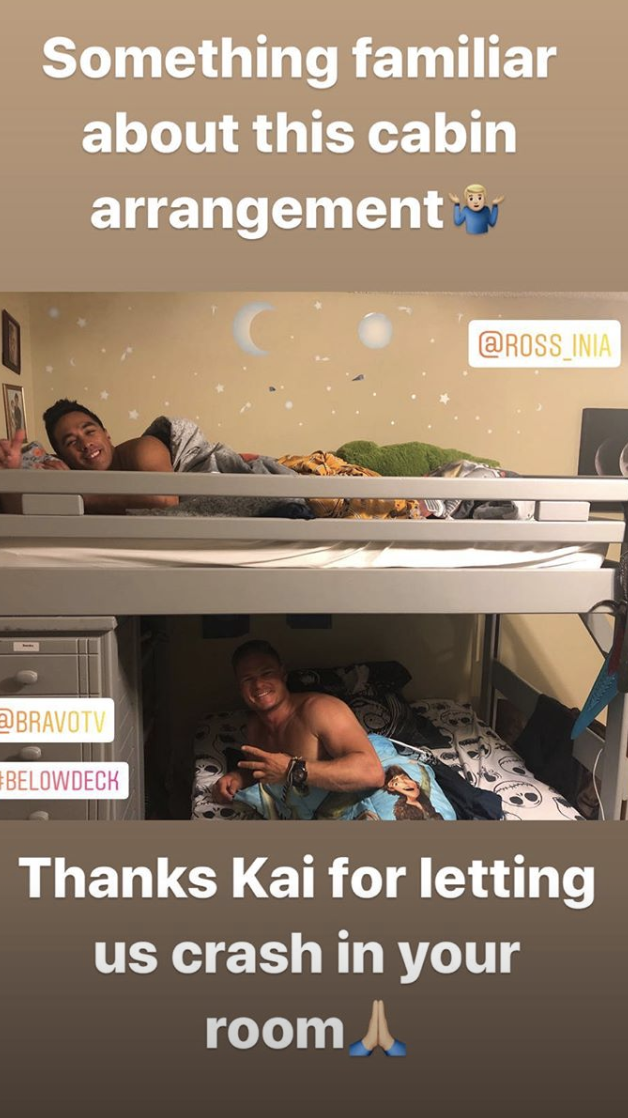 Fans are loving this bromance and are responding to posts. Friend and Below Deck Mediterranean cast member, João Franco wrote on a post, "Nice one boys." Others wanted to know what they were grilling in the picture too. "steak and chops," Pienaar revealed.
Check out The Cheat Sheet on Facebook!