'Below Deck': Bobby Giancola Had a 'Huge Crush' on Vanderpump Rules' Ariana Madix When They Met in High School
Bravo worlds collided when a teenage Ariana Madix from Vanderpump Rules met teen Bobby Giancola from Below Deck Mediterranean in high school. Giancola recently revealed that Madix was the first friend he made going into a new high school and she quickly became his best pal. Both Madix and Giancola grew up in the sleepy town of Melbourne, Florida and Giancola recalled the stress he felt about having to attend a brand new school before entering ninth grade. And while they were just friends, Giancola admitted he had a "huge crush" on Madix.
How did Below Deck's Bobby Giancola and Vanderpump Rules' Ariana Madix meet?
Giancola recalled how Madix's compassion and kindness that she shows on Vanderpump Rules was already established even when she was just a kid. "She was literally like my first friend in high school," Giancola recalled about Madix on the Below Deck Sailing Yacht Instagram Pita Party. "I was going to this new high school but I was living eastside. And none of my friends that I knew of were going to this high school that was mainland."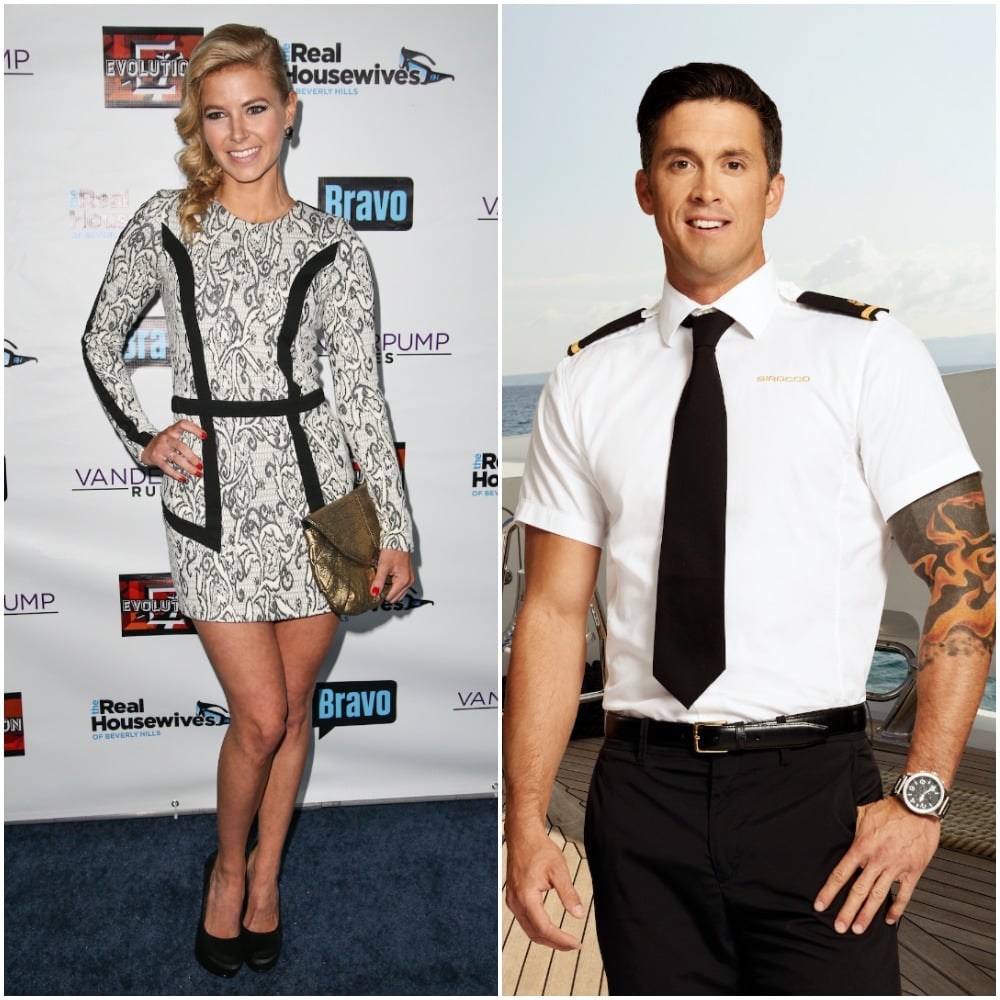 He first connected with Madix on AOL Instant Messenger after hopping on an online board for the high school. "There was the Melbourne chat room," he said. "So I was in there, as a kid. I can't remember how old you are in ninth grade, but either I or her, one of us, within the chat goes, 'Anybody going to Eau Gallie High School next year?'"
Bobby Giancola had a 'huge crush' on Ariana Madix
Madix or Giancola first responded, which prompted them to take their chat to AOL Messenger. "So then on our first day of school we met at lunch," she said. "And I was a nerd back then. And she was a babe. So I was like, that's never gonna happen. But obviously, I had a huge crush on her. But I never made a move or anything. We just were friends."
RELATED: 'Vanderpump Rules': Tom Sandoval and Ariana Madix Reveal Their Ultimate 2021 Summer Pool Party Secrets (Exclusive)
"But then she came from a private school and she had friends from the private school that came over," he continued. "One of them was this guy Nick and then we became best friends. Like he's literally one of my best friends still to this day."
Ariana Madix isn't the only Bravoleb who Bobby Giancola knows from home
After high school, Giancola also got to know Kate Chastain from Below Deck. In fact, Chastain was the one who encouraged Giancola to not only get into yachting but audition for the show. "So yeah, I knew Kate Chastain," Giancola recently told Showbiz Cheat Sheet. "We grew up in the same town. And one night at one of our local bar restaurants, I was there and so was she. And I hadn't seen her in maybe a year or two … quite a few months. She was busy doing the show and I was doing my own thing." At this point, Giancola was a firefighter.
RELATED: 'Vanderpump Dogs': Lisa Vanderpump Is Still 'Passionate About Dogs and Not Crazy About B*tches' (Exclusive)
"So I was catching up with her and I told her I was thinking about leaving the fire department," he continued. "And she then said 'You should do yachting. You would love it. Wait, you should do the show!' I was like there's no way I'm gonna get on the show."