'Below Deck': Can Heat and Alcohol-Related Illness Become Deadly?
Partying in the heat becomes extremely serious when Captain Lee Rosbach from Below Deck has to call for medical attention for a charter guest.
An upcoming preview shows a charter guest becoming so inebriated on a beach excursion, she has to be transported to receive medical attention. Rosbach seems extremely concerned after the guest appears to pass out on the sand. This isn't this guest's first time becoming so drunk she is incapacitated. The guest, Brandy, boards Valor intoxicated and can't participate in the boat tour.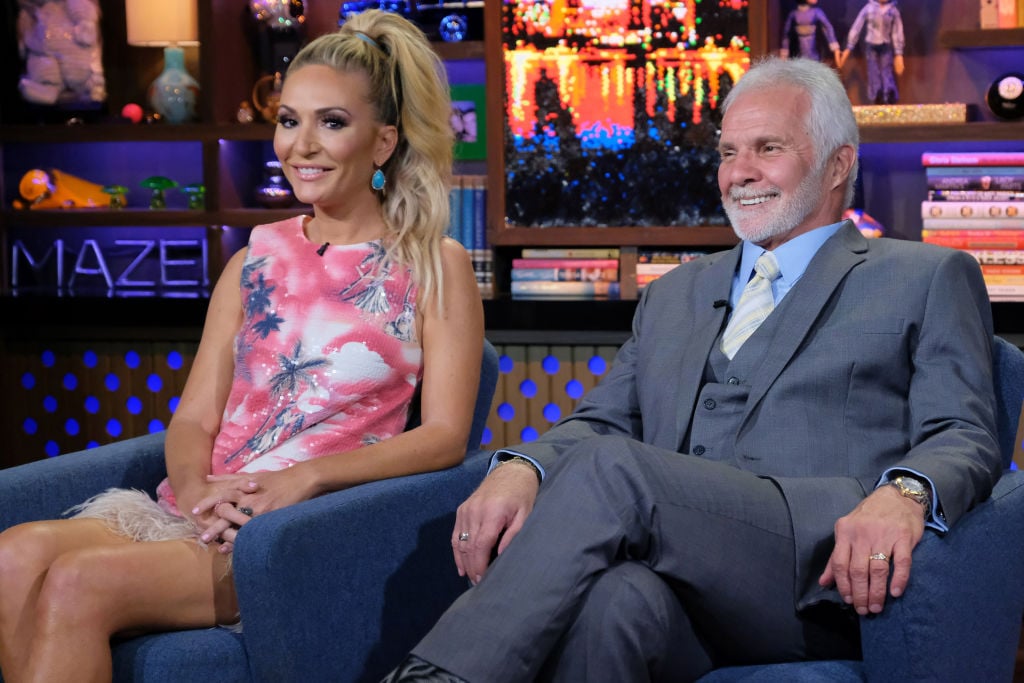 Although the other guests and crew joke about Brandy's level of intoxication, drinking a significant amount of booze, coupled with extreme temperatures can become dangerous … and even deadly.
The crew makes the right call
Individually, alcohol poisoning and heatstroke can both result in death if not treated by a medical professional. Alcohol poisoning can result from binge drinking, which is drinking large amounts of alcohol in a short amount of time, according to the Mayo Clinic.
Heatstroke is also serious and potentially deadly. The temperatures in Thailand are known to be some of the steamiest and hottest on the planet. Below Deck filmed during one of the hotter seasons too. When the body overheats as a result of high temperatures, damage can be done to the kidneys, heart, and brain. Left untreated, heatstroke can be deadly.
Symptoms consistent with heatstroke and alcohol poisoning include nausea and vomiting, irregular breathing, and an altered mental state. The guest appears to pass out, which is consistent with alcohol poisoning.
Sun and booze don't mix
Drinking alcohol in the heat can actually make you hotter. "Alcohol is a vasodilator, meaning it widens and dilates your blood vessels," Julia Blank, a family medicine physician at Providence Saint John's Health Center in Santa Monica told The Huffington Post. "This makes it easier for body heat to rise to the surface of the skin, and now you're putting off heat."
Alcohol then dehydrates the body when it needs to be hydrated in the extreme temps. "Alcohol causes the kidneys to release more water through urine than we would normally," Hallie Zwibel, team physician and director of the Center for Sports Medicine at the New York Institute of Technology told The HuffPost. "So now you're losing water through sweat [from the heat] and urine, which can make you dehydrated and unable to cool down."
Zwibel adds, "That can make it a tricky environment for your health." Becoming dehydrated can contribute to heat stroke making the combination extremely dangerous.
Rosbach says this guest was especially problematic
Unfortunately, it doesn't appear that the guest accidentally (once) drank too much in the heat. Brandy boards Valor extremely drunk, but then later appears to drink too much again on a beach excursion.
Rosbach and chief stew Kate Chastain shared with Andy Cohen that Brandy had to be the worst behaved charter guest. When the two appeared on the What What Happens Live After Show they said Brandy exhibited the worst behavior they've ever experienced from a charter guest. "Oh Brandy. She's coming up. She's a little bit on tonight at the end, but next Monday," Chastain said shaking her head.
The Rosbach says, "Strap your ass in!" Chastain adds, "We had to strap her ass in!"