'Below Deck': Captain Lee and Mary Anne Rosbach Share The Secret To a Happy Marriage
Captain Lee Rosbach from Below Deck celebrated 45 years of marriage to the woman who he often refers to as "his bride" Mary Anne on April 12.
Lee has spoken fondly about his wife on a number of occasions on the show. She has also appeared on the series, having dinner with the crew and sharing the story of how the two met. "We all went out one night and I met Lee but he doesn't remember me," Mary Anne joked with the crew during an episode.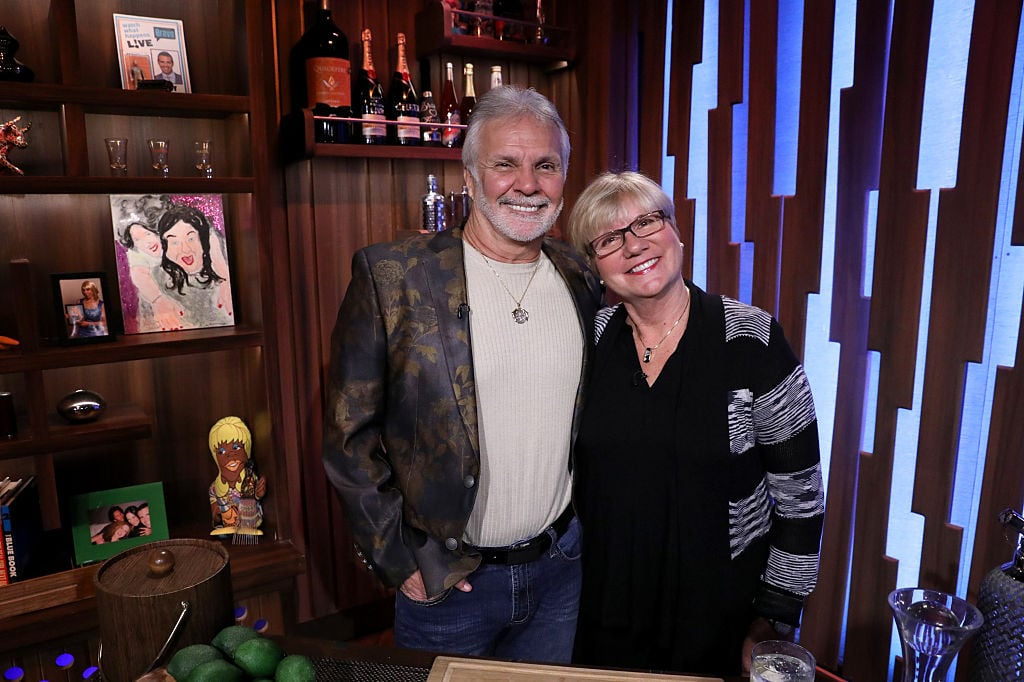 The couple finally went on a date and that was it. Lee turned to deckhand Nico Scholly and told him his secret to a happy marriage. "For a relationship to last a long time you have to work at it," he said.  "I care more about making her happy than what I want for myself. If she's got a smile on her face my day is complete." 
His favorite chief stew
Lee shared a throwback wedding photo of the couple on their anniversary. "45 years ago today I had the honor and pleasure of marrying my very best friend in the world. To my bride: I love you more today than ever before. You're the best there is. I love you special," he captioned the photo. A number of crew members commented and congratulated the couple, including Bravo superfan Jerry O'Connell. "Congrats! Knew you kids would make it!"
Lee appeared on Watch What Happens Live with Andy Cohen and a caller wondered if he had ever hooked up with a crew member.
"Yes," he says. "My wife. She was my chief stew." Host Andy Cohen exclaims, "She was your chief stew! That's so romantic." Lee adds,  "And the only one [he's hooked up with]." 
Mary Anne offers her secret to a long, happy marriage
The couple gathered at a table in their backyard to talk about marriage. Lee greets fans from South Florida and shares that the couple is celebrating their 45th wedding anniversary. They say "cheers" with cocktails as they sit next to each other in their lush backyard, with an inviting pool in the background.
Mary Anne remarks about how marrying her best friend is the key to a long happy, marriage, especially when times were hard. Beyond the pandemic, the Rosbach's son Joshua died this summer. Lee has been extremely frank about the immense pain and suffering of losing a child.
Mary Anne added that being best friends helps couples weather the storm. She adds a moment of levity too. "Who would have thought 45 years ago I'd be with the 'Stud of the Sea?' That's a challenge within itself," she jokes looking over at her husband. Lee captioned the video, "45 and counting, no one I'd rather be with than my best friend. I love you special."
Friends shared congratulatory messages including Patricia Altschul from Southern Charm. "Happy Easter and especially a happy anniversary as well. Much love to you two ❤️❤️," she wrote. Kasey Cohen from Below Deck Mediterranean added, "Y'all are just too darn cute! Congratulations on 45 years with your best friend! Cheers to forever more🥂✨💝."