'Below Deck': Captain Lee Refers to Below Deck Mediterranean's Captain Sandy as a 'Trailblazer' and 'Pioneer' in Yachting
Captain Lee Rosbach from Below Deck recently heaped praise on Captain Sandy Yawn from Below Deck Mediterranean, referring to her as "one of the pioneers" in yachting and a "trailblazer" in the industry. He considers her to be a friend and believes she has opened the door for women in the industry.
Below Deck's Captain Lee says Captain Sandy is a 'trailblazer'
Rosbach chatted with Talk Radio TV and shared a clip from the interview. The hosts asked if he was friends with Yawn and if he knew her. "Absolutely," he replied. "We come from a unique industry. And she is one of the pioneers by virtue of being a female in a traditionally male-heavy industry that we work in."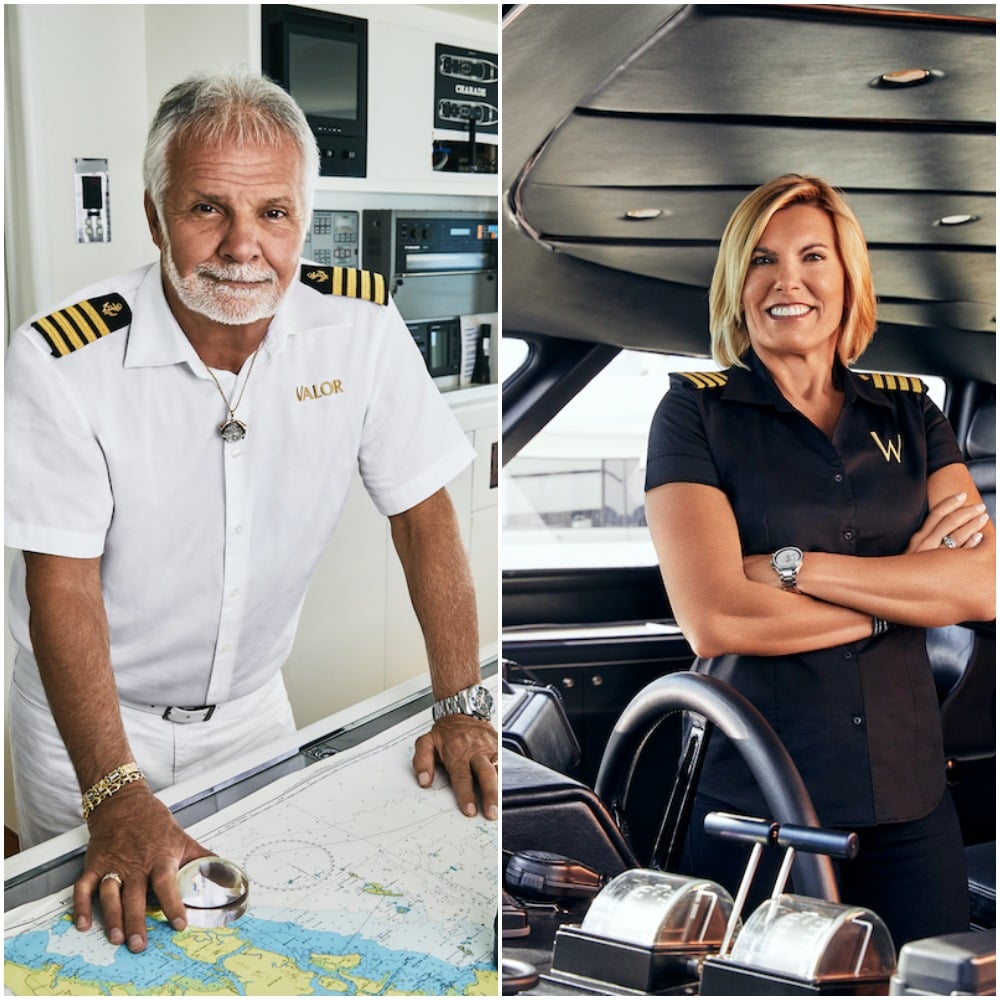 "And she was a true trailblazer," he continued. "So she's led the way in and made it easier for women to break into the industry and be successful at it. And God bless her for doing it."
Captain Sandy explains why she loves 'Below Deck'
For her part, Yawn told Marine Max she loves how Below Deck puts women on deck, which is typically male dominated.
"There aren't a lot of women on deck," she explained. "I love the TV show because they're putting a lot of women on deck in front of millions of viewers. My passion is grabbing these young women and saying, 'You would make an amazing chef,' or 'You would make an amazing captain.' In my industry, deficit of crew is a big issue. That's where my passion is. We want more women boaters, but we also want more women captains."
She added, "I worked on a boat and that captain wasn't the best captain. He wouldn't allow me onto the bridge. I thought in my mind, I want to be a captain, and I'll never do that. I am a people person, I love interacting with people, and I think because I think about how I would like to be treated, that's why I make such a good captain."
People are still shocked to see a woman at the helm
Yawn said the road to being a woman captain wasn't smooth sailing. "When the shipyard period came around, that's when I really felt a challenge," she remarked. "I'd be on board with the engineers. I know equipment. They don't have to talk to me like I'm an idiot. I selected engineers not by their knowledge, but by their attitude — because I had the knowledge. I felt confident knowing I had the numbers of all the manufacturers and vendors on my phone. They could learn that; the attitude they could not."
"My personality isn't one to prove I'm the captain to people," she added. "My style is more finesse. On the 157-foot Trinity I used to captain, I felt so comfortable with the vessel because I went through the build process with the owner. I knew the boat inside and out. When I went to dock the boat and everyone would come out to watch, you could see them saying, 'Oh my gosh, it's a woman!' I'd wink at them and smile. For me, it's not aggressive; just be assertive and put it on the lighter side. Women actually have brains. They can learn and maneuver and negotiate."
RELATED: 'Below Deck Mediterranean': Captain Sandy Shades Captain Lee Over How He Handled a Drunk Charter Guest– 'I Would Never Talk to a Guest Like That'