'Below Deck': Captain Lee Says He Didn't Throw Shade at Hannah Ferrier From 'Below Deck Med'
Captain Lee Rosbach from Below Deck recently admitted it will be hard to find a new chief stew who was like Kate Chastain, but he never threw other chief stews on the series under the bus.
Hannah Ferrier from Below Deck Mediterranean responded to a blog shared on Twitter. The blog recounted Rosbach's interview with Hollywood Life, but Rosbach never made a negative remark about Ferrier or chief stew Jenna MacGillivray from Below Deck Sailing Yacht.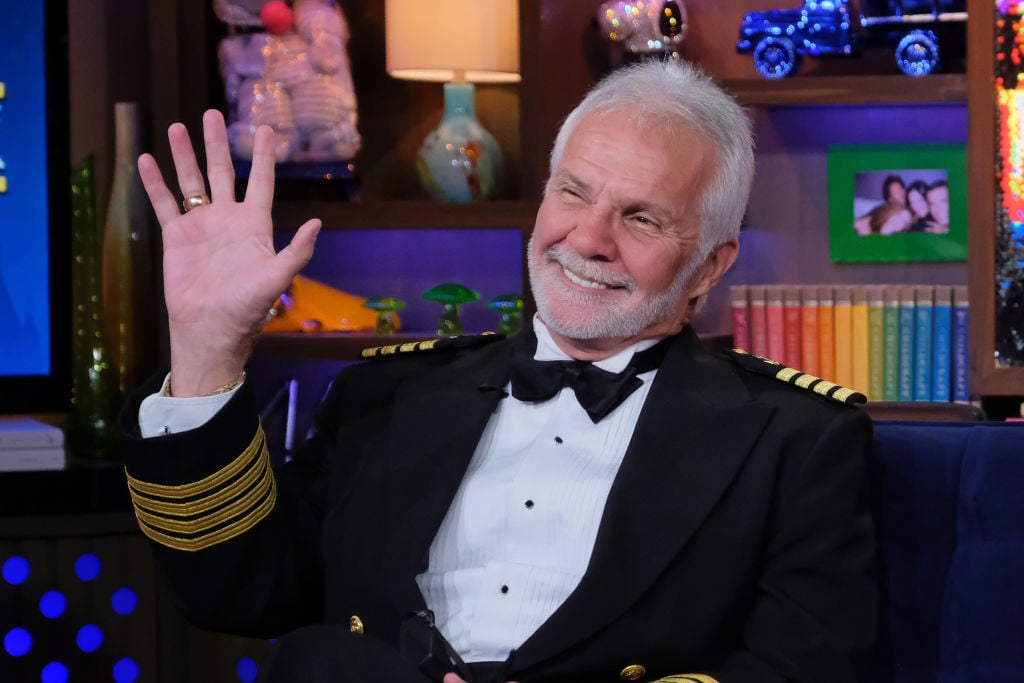 Instead, Rosbach was asked what qualities he'd want in a chief stew now that Chastain has left the show. "I'm looking for somebody that has that work ethic [like Kate's], that has the proper attitude towards sub-ordinance. Someone who isn't on a power trip," he said.
Adding, "Quick-witted, can think on their feet and [someone] that I don't have to babysit," he said. "Here's your job, here's your tools, now go get your job done. If you keep coming to me for every little thing. And if I have to do my job and your job then I obviously don't need you, so I'm looking for somebody who can stand on their own and function well."
Rosbach and Ferrier have a good relationship
Ferrier tweeted in response to the Twitter share. "Where exactly did he throw shade?? I didn't see him saying any negative about me in that article…"
Rosbach replied that Ferrier is correct and he didn't say anything negative about her. "That's because I didn't nor would I. Anyone that knows me knows I would not do that. Not going to start now. You are correct Hannah." His comments pertained specifically about Chastain's departure and what he was looking for in a new chief stew.
In fact, Rosbach and Ferrier have spoken about their mutual respect for each other. When Below Deck Med debuted, Rosbach said Ferrier and her team "are doing good work," Bravo's The Daily Dish reports. Ferrier also told The Daily Dish, "I love Captain Lee. We chat all the time, so I've got a good relationship with him."
He also still has a playful friendship with Chastain too
Chastain recently shared a photo sitting outside in a hammock. She tweeted, "Halo! Do you think a bird sh*t on our new hammock?!?" Her dog, Halo sits behind the hammock and she looks disgusted. Rosbach couldn't help but respond. "Hey kiddo, sh*t happens. It's outside in Fl," he hilariously wrote.
Rosbach expressed his sadness, but also surprise when he learned Chastain planned to leave the show. "That was out of left field. I did not see that coming at all. I was totally blown away," he said.
"Kate called me and it was a bittersweet thing," Rosbach continued."She let me know that she wasn't going to come back, but she thought it was time to move on. She's got bigger and better things to do and I was happy for her. But, I was sad in the same breath because she's a valued member of my team and she's a valued member of Below Deck and the show, so, big shoes to fill for somebody, or try to do it, yeah. I miss Kate."