'Below Deck': Captain Lee Now Understands Why Chef Rachel Said 'Eat My C**ter' and Quit
Captain Lee Rosbach from 'Below Deck' was stunned when Chef Rachel suddenly quit during a preference sheet meeting. She lashed out, hurling expletives on her way out the door. But now Rosbach says he understands why she was so charged.
While Captain Lee Rosbach wasn't thrilled with her approach, he revealed that he now understands why chef Rachel Hargrove suddenly quit the boat on Below Deck.
Rosbach, bosun Eddie Lucas and chief stew Francesca Rubi are seen looking completely stunned when Hargrove suddenly decides to quit after viewing the upcoming charter guests' outrageous preference sheet. She refers to the preference sheet as "bullsh*t" and that she's going to start packing immediately. Adding that the guests can "go f**k yourself" and "shove it up your a**."
She also delivered her now-infamous line that the guests (and seemingly Rosbach) can "eat my c**ter." Rosbach was understandably upset and annoyed that Hargrove suddenly quit and did so with such vigor. But he revealed he now understands why she was under so much stress.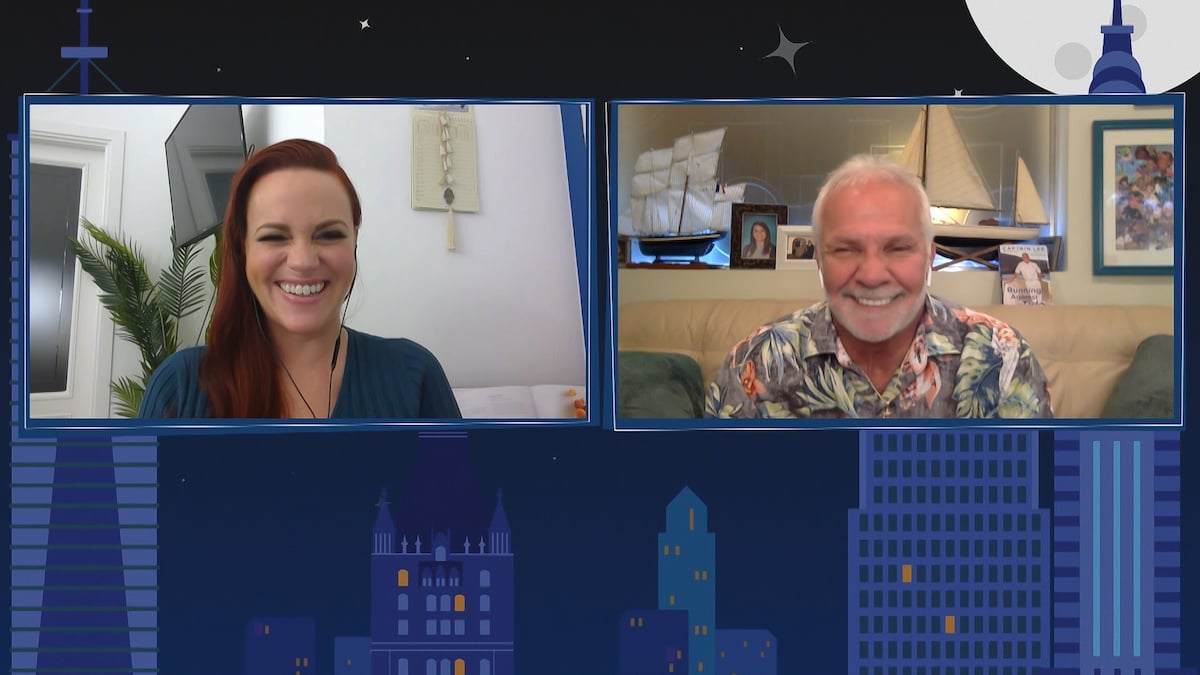 Why did Chef Rachel suddenly quit 'Below Deck' with such intensity?
Other crew members have suddenly quit but not like Hargrove, hurling expletives and anger along the way. She told Rosbach and the team her anger was not directed toward them, but she wasn't going to put up with the nonsense. Rosbach even tried to talk some sense into Hargrove and hoped she'd stay to cook maybe a meal or two for the guests, but she refused.
At the time Rosbach was stunned and pretty annoyed, especially with her approach. "Rachel snuck into the galley and loosened up the proverbial lug nuts, cuz the wheels definitely came off tonight," Rosbach wrote in the episode blog. "You really went off the rails. I for sure didn't even see this coming at all. I know what you meant when you told me to go have sex with myself, and I know it wasn't directed squarely at me, but I still can't say I wasn't surprised."
"Blew me away and sure put me, and the crew, in a tight spot to say the very least, one I hope we can recover from no thanks to you," he continued. "You knew I might have to cancel the charter, and the boss will have to refund the charter money, and the crew won't receive any tip, so yeah, it's going to be tough."
Viewing the 'Below Deck' episode gave Captain Lee more perspective
Earlier in the day, Hargrove sobbed when her boyfriend called to tell her how serious the pandemic had become in Italy. She was worried about her boyfriend and upset with how the U.S.-based crew shrugged off the pandemic threat.
Unfortunately, Rosbach was not privy to this information so her reaction came out of left field. "After watching the buildup of things you were going thru, I can see where you may've been having a tough stretch," he continued in his blog. "But still I expected better from you, and was sorely disappointed in your behavior. Not much else to say about that, I wish you all the luck and whatever is bothering you, I hope you find the key to it somewhere."
Hargrove returned to the boat before the charter began and knocked it out of the park. She finished the season but shared with Showbiz Cheat Sheet she knew that Covid-19 was going to be horrifying. "I was actually in the know [about COVID]," she said. She said Italy was way ahead of the U.S. in terms of the threat level. "So I don't think the American public realized the actual progression and how fast it was and how big it was," she remarked. "Because it came to light in February. And then it took down all of Europe like straight away."
Adding, "I was actually furious that it took that long for America," she said. "I'm very upset about it."