'Below Deck': Captain Sandy's Girlfriend Leah Shafer Will Perform at the Dolly Parton Breast Cancer Event – 'It's a Dream Come True' (Exclusive)
Captain Sandy Yawn's girlfriend Leah Shafer is almost giddy about the opportunity to perform at Nashville's Kiss Breast Cancer Goodbye in October. The Below Deck Mediterranean captain's girlfriend told Showbiz Cheat Sheet the chance to sing with Dolly Parton's band, plus meet and chat with Parton will be an absolute "dream come true" for her.
Is Leah Shafer a Dolly Parton fan?
Parton is scheduled to headline the event, which will be held at the CMA Theater on Sunday, Oct. 24. In addition to Parton, a slew of other celebrities are scheduled to perform including Artimus Pyle Band, Linda Davis, Collin Raye, and Dennis Quaid. Yawn will be present for a meet and greet at the event, which is when she will share her experiences, stressing early detection. But Shafer, who had her own health scare, will be singing.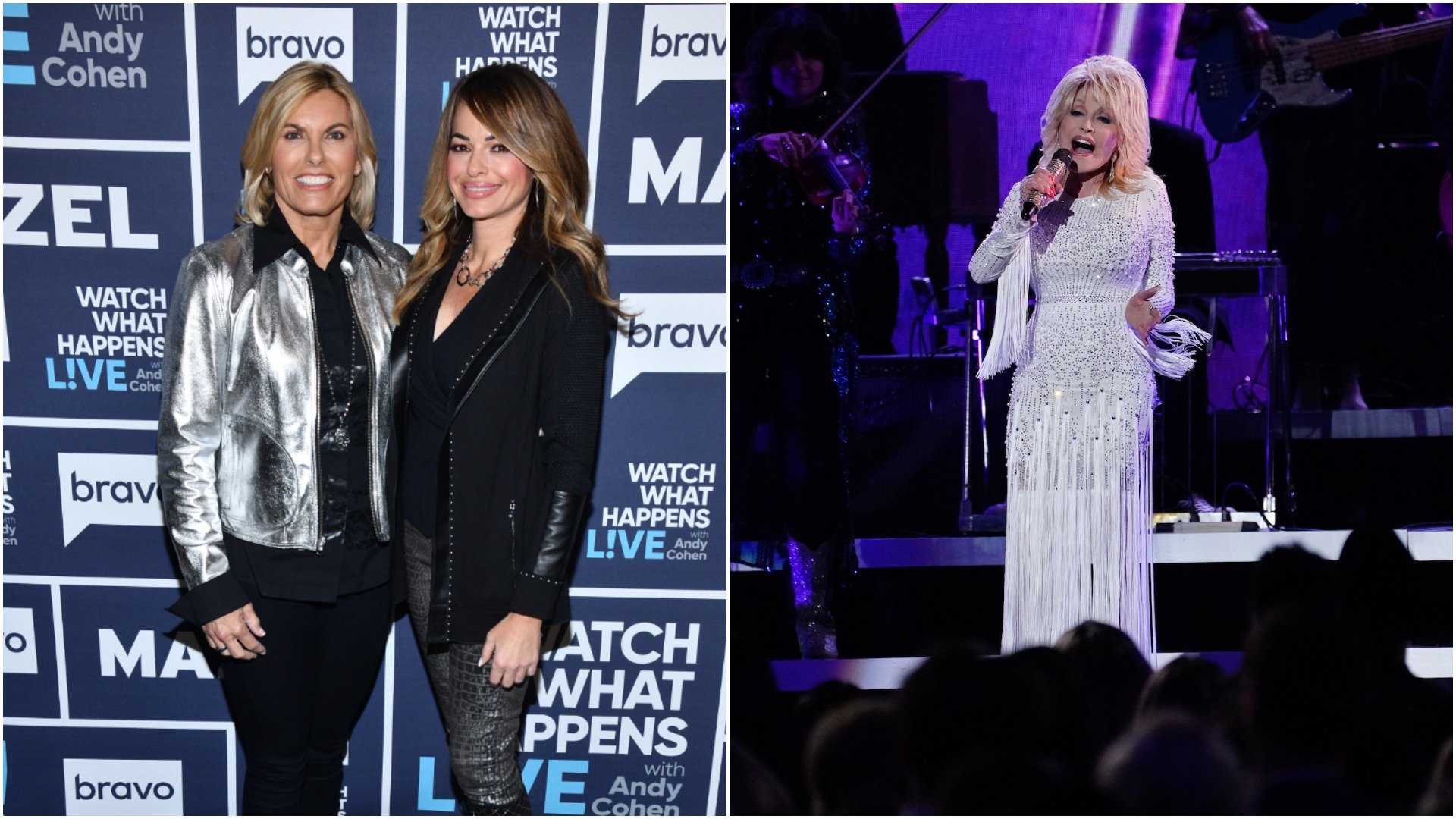 She added that she's a huge Parton fan. "I'm like everything Dolly Parton," Shafer told Showbiz Cheat Sheet.
Shafer described the feeling of getting to perform with Parton's band. "They are all such professionals," she said about the band. "Like Dolly Parton's musicians. And her music director …it's like a dream come true to work with that top pro."
What will Leah Shafer perform at the event?
Despite being a professional singer and performer, Shafer has not met Parton – yet. But she's always been a huge fan of Parton's. "Years ago, on my Leah Rae website, I always had a quote of hers on my home page," she remarked. "And so yeah, it's just kind of a bucket list kind of thing."
Shafer also dished about the song she plans to perform at the benefit. "I'm remaking the song, 'This is Me' from The Greatest Showman," she said. "That's like very musical theater-y. So I'm taking it and turning it into a kind of acoustic country-rock kind of vibe."
Leah Shafer will share her breast cancer story at the event Dolly Parton is headlining
In addition to Yawn, Shafer's mother and grandmother will attend the event. "I'm going to talk about my own story," she said referring to the breast cancer health scare she endured a few years ago. "My mom and my grandma are going to be there. My grandma's 92 and she's a breast cancer survivor. So they're going to honor her.
"And then Sandy will just talk about how she felt as my partner being away," Shafer continued. Shafer faced a diagnosis of lobular carcinoma in situ (LCIS) only days before Yawn had to leave to film Below Deck Med. "And not being able to be there. And then just awareness. Like it's all about catching things early and being aware."
Shafer said an MRI and a biopsy allowed doctors to make an early diagnosis, which was not full-blown cancer. "Not full-blown cancer," she told Showbiz Cheat Sheet in 2019 "Nothing has spread. [But] if I don't remove it could end up being aggressive. No chemo for me!" She had a lumpectomy and remains closely monitored.
Captain Sandy had her own cancer scare
Yawn faced her own cancer scare following a motorcycle accident. "4 years ago Feb 21st I was riding my motorcycle to the Miami Boat show and was hit by a car," she posted on Instagram in August. "Due to that crash the doctors discovered a tumor on my kidney. It was cancer. 4 years ago today I had the tumor removed and I am alive and cancer free." 
She also had a heart attack and continues to advocate for heart health. Yawn helped a crew member through what appeared to be a possible cardiac event on the show. Deckhand Lloyd Spencer suddenly began to vomit, had chest pains and his blood pressure was high. Yawn didn't think twice when she sent him to the hospital.
RELATED: Below Deck Mediterranean's Captain Sandy and Leah Shafer Reveal How They Knew They Found True Love