'Below Deck' Chefs Share Secrets to Making Delicious Quarantine Meals
'Below Deck' chefs share how to maximize groceries using their years of experience on yachts.
Yacht chefs may be the ideal experts to share how to create a gourmet meal with limited ingredients.
The chefs from Below Deck recently spilled their secrets about how they design five-star meals for demanding charter guests when they may not have access to every ingredient to build certain dishes. Now that most of the planet has found that food hoarding and panic buying has resulted in many of their favorite foods being in limited supply, many people are trying to cobble together meals without some vital ingredients.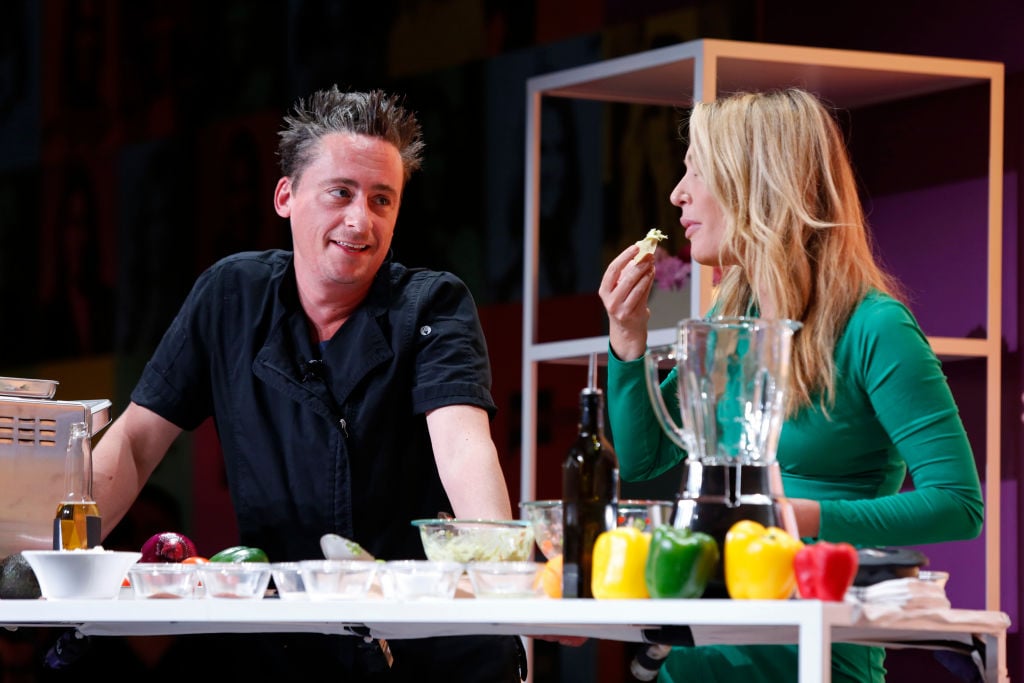 Below Deck yacht chefs Ben Robinson, Adam Glick, and Matt Burns share that home chefs need to get a little creative and may end up being pleasantly surprised. "I keep telling people I've been doing this for years," chef Adam Glick from Below Deck Sailing Yacht joked with Food and Wine. "This is just like another day in the galley, like I'm quarantined on a boat with a lack of new food and supplies."
Choose produce with staying power
Opt for produce that will last for more than a few days in your kitchen since many people can't continuously pop into the grocery store whenever needed. Food and Wine suggest purchasing root vegetables like beets, carrots, and squash, which can last for up to a month.
Instead of buying loose greens or bags of salad, go for a head of lettuce or cabbage, for instance. "Toward the end of my six week stint, I was leaning on whole cabbage," chef Ben Robinson from Below Deck Mediterranean recalled. "Depending on where you are in the world, you can probably leave it at room temperature and it would stay in good shape."
How food is stored can add longevity. "As long as you put them in tupperware, wrapped in plastic and make sure moisture can't get it, it won't go bad even on a boat," Glick said. "Buy vegetables as you need them." Robinson adds that you can still make a gourmet meal using food from the pantry. For instance, risotto is filling and delicious.  "And you literally didn't go into your refrigerator aside from maybe some parmesan at the end," Robinson said.
Being safe while still preparing amazing meals
Even though yacht chefs aren't always in the midst of a pandemic, they are typically used to disinfecting provisions. "Boxes have to stay on the dock because cockroaches can lay eggs in cardboard and the last thing you need is a bug epidemic aboard your yacht," Robinson said. Chef Matt Burns from Below Deck shared that he disinfects groceries with peroxide outside of his home before bringing them inside.
Also, proper storage is important once items have been cleaned."It can extend life by like three times," Robinson insists. Glick backs up this assertion. "If I was going out to sea for three weeks, each individual tomato, each pepper, every bunch of chives would be wrapped up separately in newspaper or paper towel," he said. "Anytime a vegetable is touching another vegetable, that's what's going to spoil first."
Adjust and mind refrigeration
Buying in bulk also means refrigerator and freezer space is limited. Some yacht chefs will coat room temperature eggs in Vasoline to maintain freshness. "I sailed across the Pacific with a bathtub full of eggs and no one got hurt," Glick asserted. "It's a testament for what you can do in a pinch."
Also, if you adjust your refrigerator to the lowest setting, make sure produce that could freeze is in the front of the refrigerator. Also, rotate food to maintain freshness. "If you buy six bags of romaine, you have to make sure it's not freezing," Burns said. "You've got to rotate." Burns also adjusts his fridge temperature to accommodate when it is in use.
Eat fresh foods first to avoid allowing them to spoil. "My girlfriend and I have the urge to go into the freezer to get the pizza or chili we froze," Burns said. "I'm like, 'I don't want another salad,' but we have to eat the produce first."
Use smell test over expiration dates
Your family may be ready to toss an item when the "best used by" date arrives. But Glick says your nose is a better judge of when to throw something away. "The biggest thing I can impart on someone, you need to smell it," he said. "99% of germs stink. When it comes time and it's gone bad, it will smell bad."
If you are worried about not being able to eat the food before it goes bad, just freeze it. Nearly anything can be frozen, but reconsider freezing cheese Robinson said. "It takes on a granular, powdery form," he described. "It doesn't help it."
Also, get creative! Now may be the ideal time to set up your test kitchen and try something new.  "I am paying attention to everything," Burns remarked. "It's been two-and-a-half weeks since we did any type of shopping. This is definitely like a charter."