'Below Deck': Courtney Skippon Has Had Enough of Brian de Saint Pern's 'Jokes'
Courtney Skippon from Below Deck is fed up. The stew previously had a tense social media exchange with deckhand Brian de Saint Pern and is now fielding a comment that de Saint Pern insisted was a "joke."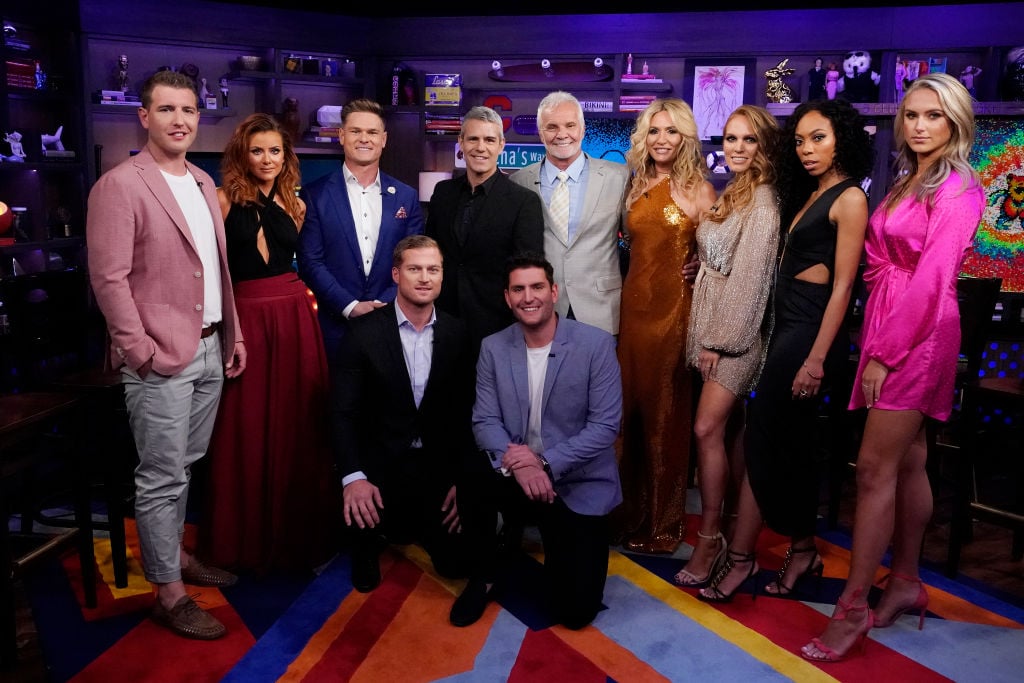 Skippon isn't laughing and neither are a number of fans. Skippon and de Saint Pern dated briefly when they were on the show. However, they quickly parted ways after filming wrapped. Tensions flared when de Saint Pern took some of the remarks Skippon made on social media very personally. Skippon insisted she was commenting in more general terms, but de Saint Pern still felt the need to respond.
During the first part of the reunion, Skippon shared that de Saint Pern began sending her "aggressive" and 'venomous' private messages. She refused to publicly share the messages, but de Saint Pern made one private message public, which he later deleted.
She found his latest post to be 'disgusting'
De Saint Pern posted about the final installment of the reunion. "Part 2 of the BELOW DECK S7 reunion tonight… We gotta sit down for this one. @chef_kevin_dobson Valor Crew is going out with a bang and I'm not talking about when Courtney took me into the guest cabin! #imakejoke#calmdown#getasenseofhumor 😘," he posted along with a photo with chef Kevin Dobson on Instagram.
Many fans had disparaging remarks about the comment but a few agreed that fans need to lighten up. "Omg everyone over reacts it's insane!!!! And I know, women neverrrr talk about men 🙄 please…." one person commented. However, most of the responses admonished the deckhand for his post.
Skippon saw the post and shared a screenshot of it to Twitter. "Disgusting," she wrote. Adding, "This one's upset me" and "I hope he runs into [comedian Leslie Jones] at the Emmys." Captain Sandy Yawn from Below Deck Mediterranean also saw the post. "So not cool. I am so sorry," Yawn wrote.
This 'joke' comes on the heels of escalating tensions between the two
The two sniped at each other leading up to the reunion. But they put each other on blast after they revealed that de Saint Pern was sending Skippon aggressive private messages.
She only shared a snippet of what de Saint Pern wrote to her. "That I'm a cold-hearted woman. He doesn't know what he ever saw in me. It gives me anxiety to think about it," she said during the reunion, Bravo's The Daily Dish reports.
After de Saint Pern shared the "cold-hearted woman" message to his Instagram story, he decided to delete it. "You are all right, not going to drop down to her level. Thanks for the advice post deleted!" he shared on Twitter. However, some people agreed with the message and replied to de Saint Pern by calling Skippon "spoiled" and "ridiculous."
Skippon added to the post, "'spoiled' = a woman who expects better; 'delusional' = a woman who doesn't agree with you; 'ridiculous' = a woman who voices her opinion; 'asinine' = a woman in general; 'snowflake' = a woman with normal emotions. What did I miss?"