'Below Deck': Courtney Skippon Hints at How Intense the Messages Were From Brian de Saint Pern
Below Deck viewers got a taste of how intense the animosity became between Courtney Skippon and Brian de Saint Pern during part one of the reunion.
When the conversation turned to Skippon and de Saint Pern's boatmance, Skippon shared that she had to block de Saint Pern because he kept sending her 'venomous' messages. The two also seemed to have differing opinions of how their relationship played out. When de Saint Pern told Skippon it broke his heart to see her cry, she didn't buy it.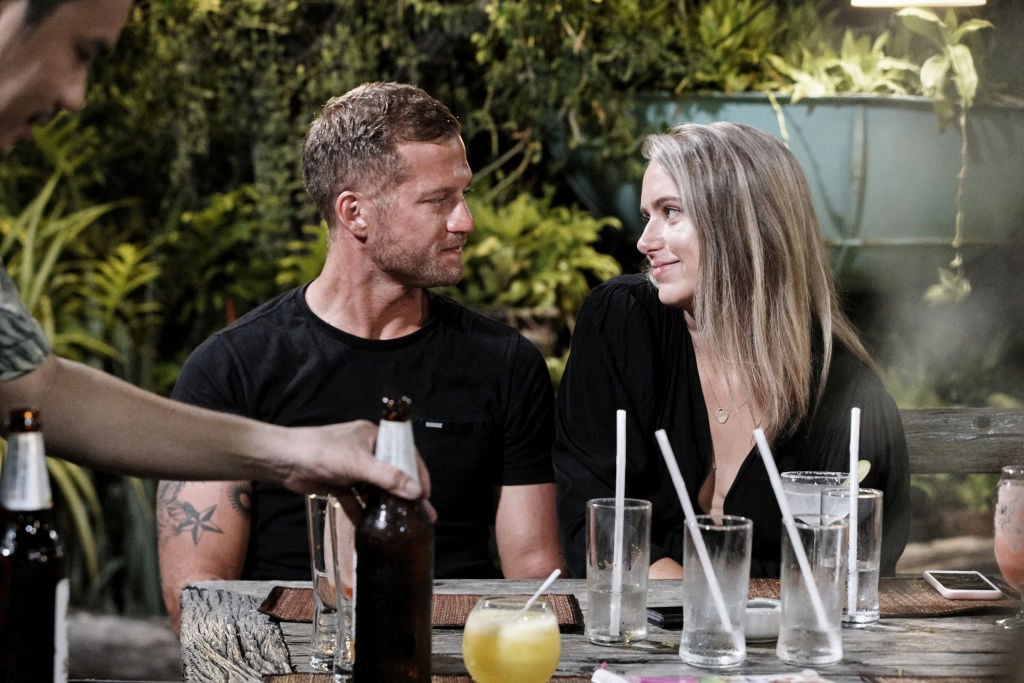 Skippon has been vocal on social media about the season. She spoke out after nearly every episode when examples of misogynistic behavior appeared. Plus, she explained why she wasn't feeling it when the two went on a date. She reiterated a few times that she was simply exhausted from working 14 hour days. Plus, the date was canceled and then rescheduled, which threw her off.
She won't share de Saint Pern's messages but offered this
Rather than screenshot and share the messages she considered to be "aggressive" and "venomous," Skippon tweeted a comment her ex-boyfriend made about one of de Saint Pern's messages.
"I won't share the private messages, but here's my ex-boyfriend responding to me sending him a screen shot (*this was a hypothetical expression of anger, he does not condone violence!)," she tweeted along with a screenshot.
The message from her ex-boyfriend showed that he was angry with a comment de Saint Pern made. "Wow. That's heavy. Even I actually wanna message him now and make a meet. Just so I can hit em with a baseball bat." Chief stew Kate Chastain reacted with heart emojis. But when one person suggested Skippon "expose" de Saint Pern's messages, she simply responded, "Only exposing my ex as v sexy!"
She did reveal some of what de Saint Pern sent to her
Although she wouldn't share screenshots of de Saint Pern's messages, Skippon mentioned a few things he wrote to her during the reunion. "That I'm a cold-hearted woman. He doesn't know what he ever saw in me. It gives me anxiety to think about it," she shared, Bravo's The Daily Dish recounts.
The messages were sent long after filming wrapped. But, de Saint Pern insists he was only messaging her in response to her comments on social media. "I just felt like she was bringing me down on Twitter, and I've never done that to her," he said.
But Skippon insists her posts were too general to be taken so personally. "I've been very general because I feel like all of the issues are things that are sort of fundamental issues and reflections of what's happening in the world and in society right now," she commented during the reunion.
"So that's me creating a conversation about what's happening and looking back on it and wanting people to know that I don't think that's OK because I'm not gonna co-sign your behavior by being silent about it because I really don't appreciate the way you've spoken to me a lot of times and the way you've messaged me since," she said.