'Below Deck': Courtney Skippon Shares How the Season Unraveled
When deckhand Rhylee Gerber from Below Deck meets with bosun Ashton Pienaar about being excluded from the team, he instead turns the conversation around on her.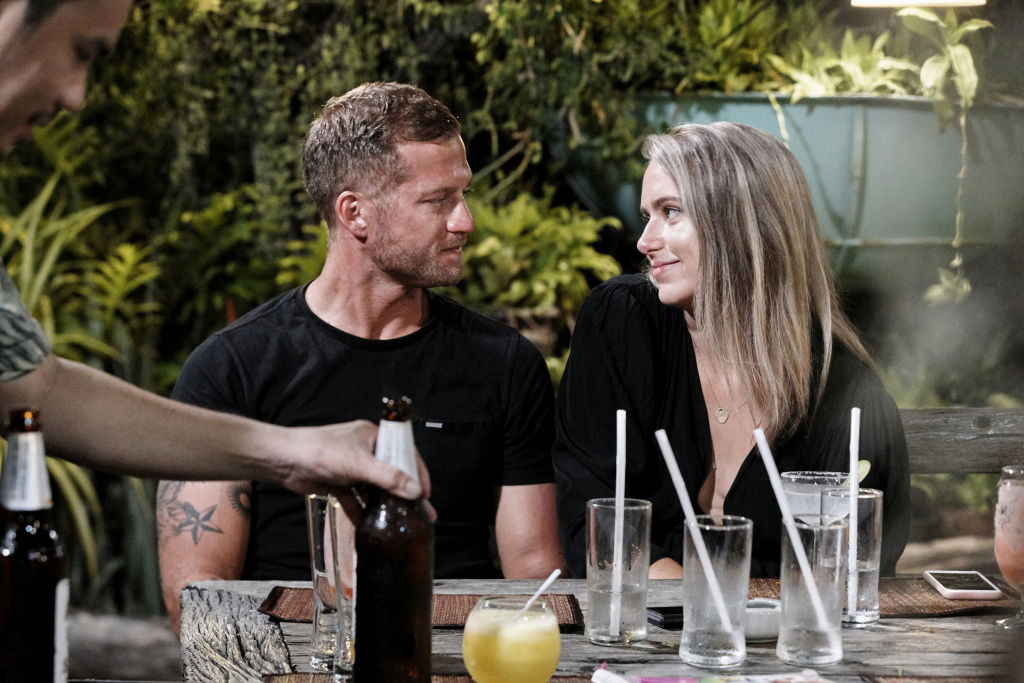 Gerber gently tells Pienaar she's had a tough day, especially when she found out he told Captain Lee Rosbach the failed fishing trip was essentially her fault. She asks for help and guidance, also since she was often excluded by the all-male deck team last year too. Instead of trying to understand and listen, Pienaar asserts that any issues were entirely Gerber's own fault. "Do you think it's the second year dealing with it that it might be some insecurity from your side," he quietly asks.
While she remains calm, Gerber disputes this assertion. She begs for support from the bosun. But he turns away and says, "Rhylee, maybe the issues that you have you should start self-reflecting and see how much of it is insecurities and how much is the rest of the crew." Since she's arrived he's been "tolerant" of her too, he adds.
There seems to be a pattern on the boat
In the next episode, deckhand Brian de Saint Pern texts stew Courtney Skippon that they were "just having fun" when it came to their budding romance. Skippon is clearly upset and taken aback, which puts de Saint Pern on the defense, telling her she's overreacting.
Skippon tweeted that a pattern emerged during the season. "They do something. We get upset. They get defensive and dismiss it. They invalidate it by acting completely blown away that we are upset. They normalize the behaviour that made us upset in the first place."
Gerber remained calm during the conversation until she couldn't take Pienaar blaming her for the negativity. She eventually becomes frustrated and tries to explain further, but Pienaar admonishes her for standing up for herself.
"This is how men begin to disregard women's anger," Skippon observed about the season. She adds, "This is how men begin to ignore women. This is how we [begin] to diminish the female experience as a whole. There is such a need to moralize our experience that women begin to package it up nicely, so it doesn't offend people."
Pienaar insists he's not to blame for all the drama
Perhaps Pienaar provides the perfect example for Skippon as he doesn't think he's entirely to blame for the drama this season. "The whole misogynistic thing and the whole boys-verse-girls thing, that's kind of the theme of the way the season has gone," he told Bravo's The Daily Dish . "And, you know, I don't look at it as another boys' thing, as this female-against-male thing. If the guys had issues with Kate [Chastain] and Rhylee [Gerber] throughout the season — that's what it [is]." 
He then points out that "everyone else" had problems with both Chastain and Gerber. "Everybody has their fair share of run-ins with Kate," he said. "Brian had the [moment] where he called her a 'bitch,' which obviously blew up. And I've had my issues with Kate."
Pienaar then added, "We didn't not get along with Rhylee because she's female," he insisted. "We did not get along with Rhylee because she's Rhylee, and she has the attitude that she has."