'Below Deck': Do Other Crew Members Hate the Term 'Yachtie?'
Chief stew Kate Chastain from Below Deck thought she was delivering a compliment to Brian de Saint Pern when she referred to him as a yachtie. Not only did the compliment backfire, but he also ended up calling Chastain a bitch which upset her.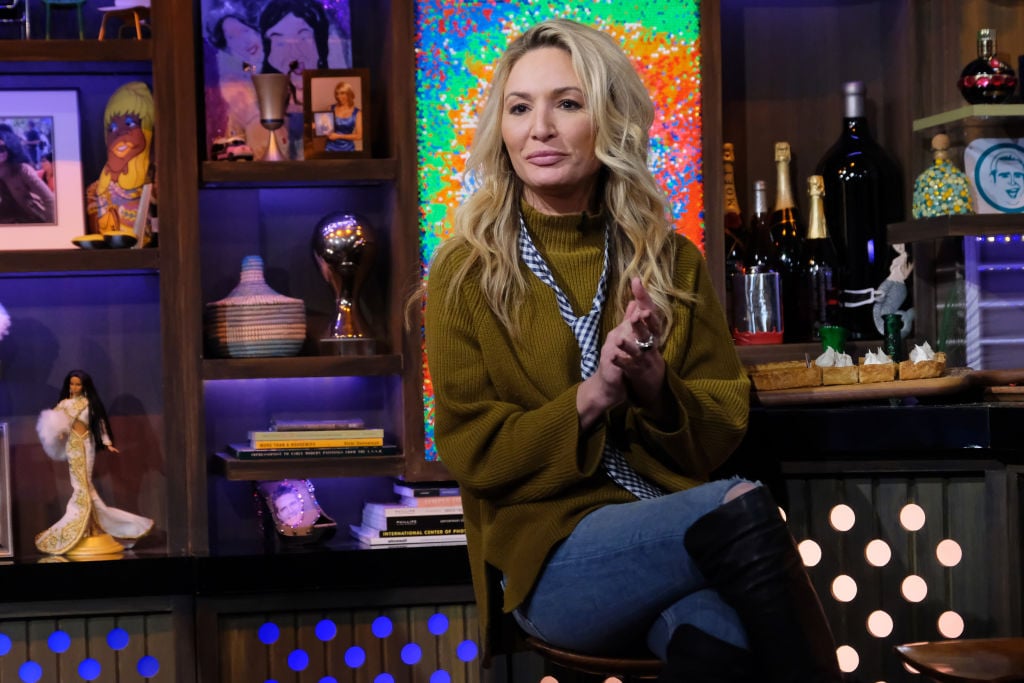 The exchange went down in a van ride back from a day of drinking. The crew was pretty intoxicated so after de Saint Pern called Chastain a bitch, she couldn't get out of the van fast enough. Unfortunately, de Saint Pern was also a little heated because he took offense to being referred to as a yachtie.
Chastain views the term differently, more along the lines of someone who is a hard worker and well-traveled. Whereas, de Saint Pern's idea of a yachtie is someone who doesn't work hard and just cares about making a lot of money. When the episode aired, Captain Lee Rosbach shared that he wears the term like a badge of honor. "And I've been a yachtie for 35 yrs and never considered it an insult. Have always considered what I do very respectful," he tweeted.
These crew members understand what de Saint Pern means
During the Below Deck After Show, stew Simone Mashile and deckhand Tanner Sterback said they understand why de Saint Pern didn't like being called a yachtie. "I think it's because [Chastain] used the term 'yachtie' to describe him," Mashile said. "But if someone has an emotional attachment to a certain word, in terms of it being an insult towards them, then a typical yachtie doesn't have a positive connotation."
She adds that being associated with the term is different for those who are surrounded by yachties. Stew Courteny Skippon didn't seem bothered by the term and said she's worked on boats and been out with yachties in the past. But, "I'd see random drunk people come in and eat off of people's plates," she shared. Mashile then says, "So you can imagine Brian hearing that he's being equated to those kinds of people."
Sterback compares the term to being called a 'frat boy'
Chastain reiterated that her view of a yachtie is a hard-working and well-traveled person. But Rosbach added, "Hard-partying." Chastain agreed, but then said, "Yeah, but mixes well with other people. Somebody you enjoy living in close quarters with who works hard."
But Sterback said his view of the term "yachtie" is different than how Chastain views it. "For Americans … being in a frat," Sterback says. "Calling someone a frat star." Sterback adds that Chastain referred to de Saint Pern as a "generalization of a yachtie."
Also, de Saint Pern said he didn't like being called a yachtie over and over again. He believes she kept re-iterating the term to get a reaction from him. "Once she sees a little weakness, she'll poke that button," Sterback says. "She's very good at it. It's manipulative." Chastain says it was the first of many times when the men on the boat bonded together to disrespect her.