'Below Deck': Does Life on Valor Get Worse for Rhylee Gerber?
Deckhand Rhylee Gerber's life seems to get a little tougher on 'Below Deck' after the deck crew ices her out.
Bosun Ashton Pienaar from Below Deck didn't seem to take Captain Lee Rosbach's advice by making it work with deckhand Rhylee Gerber. Pienaar asked Rosbach to fire Gerber after he insisted she could not get along with the rest of the deck team.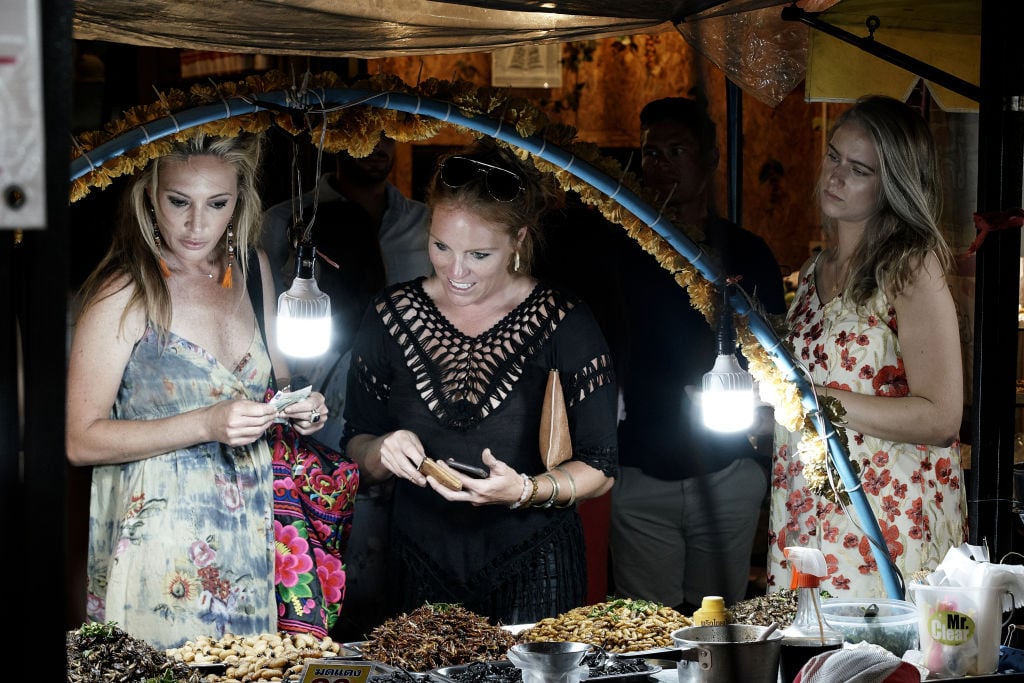 Meanwhile, Pienaar constantly complained to deckhands Tanner Sterback and Brian de Saint Pern about having to work with Gerber from the minute she returned. The entire team was told to work it out with Pienaar supposedly leading by example. Unfortunately, previews show that instead, the team decides to isolate her.
While Gerber took Rosbach's advice, it appears that none of the deck team is acknowledging her, which may make the situation worse. Bravo offered two previews that show that the environment went from bad to worse for the deckhand.
Iced out at lunch
The crew breaks for lunch and the deck team and stews pile into the small seating space in the crew kitchen. As the crew hungrily attacks their plates, Gerber lingers by the sink, asking her co-workers if they need her to get them anything. No one responds. "Negative got it," she says quietly to herself.
She approaches the table and asks someone to move over so she can sit. They continue to eat while ignoring her. Finally, stews Courtney Skippon and Simone Mashile move over so the rest of the team can make room for her. "I appreciate that, that's really f**king nice," she says. Finally, Gerber takes her plate into her cabin.
Mashile notices that the crew is icing Gerber out. "I feel bad for Rhylee," Mashile says in a confessional. "They're just like mean kids at a playground. Rhylee is definitely sensitive even though she puts on a very tough exterior." Of course, Pienaar remarks that Gerber is, "Like a kid throwing her toys on the ground." As she eats alone, the deck team agrees not to give her any attention.
Chastain says that Pienaar isn't managing
Later, the crew goes out for a night on the town. The men and women travel in separate vans and have very different conversations. As the men celebrate their last charter, the women discuss the negative vibe on the yacht. "I think they underappreciate me," Gerber says. "I think it's one person in particular and unfortunately his attitude. And that's really hard for me to walk into."
Chastain says it is hard for her to watch this happen too. "I think Rhylee deserves a chance to work on a yacht with actually a manager who manages," Chastain says in a confessional. "Ashton has gotten a little too big for his bosun britches." Back in the van, Chastain adds, "He's not giving you a chance and he's not being a leader."
Meanwhile, in the men's van, Dobson wonders Sterback still wants to hook up with Chastain or is she "being too much of a bitch." Sterback laughs. "I don't like bitchy girls but I also wanna get laid, so the bitchier the better," he says in a confessional.