'Below Deck Down Under': Benny Blasts Jamie for Damaging Remarks – Drags Him for B****ing
Benny Crawley blasted Jamie Sayed for the remarks he's made about his work ethic on Below Deck Down Under. And he also wanted to support Aesha Scott and Brittini Burton, who Sayed said "bullied" him by calling him a "b****."
Sayed posted an Instagram video after Below Deck Down Under episode 13 aired complaining that Scott and Burton didn't take him seriously when he said he hated being called a b**** and then bullied him.
In his Instagram video, Crawley said the entire crew threw the word around in a joking manner – and everyone was called a b****.
Benny supports Aesha and Brittini after 'Below Deck' bosun says they 'bullied' him
Sayed said he told the crew not to use that word with him. "I don't use it on just anyone and especially I don't use it on anyone that I care about. Whereas Brittini and Aesha used it on me in a bullying way," he said in his Instagram video. "I've set a boundary and I thought they were going to respect that. It made me feel uncomfortable. And it hurt me to know that it was coming from Brittini and Aesha two people that I confided in."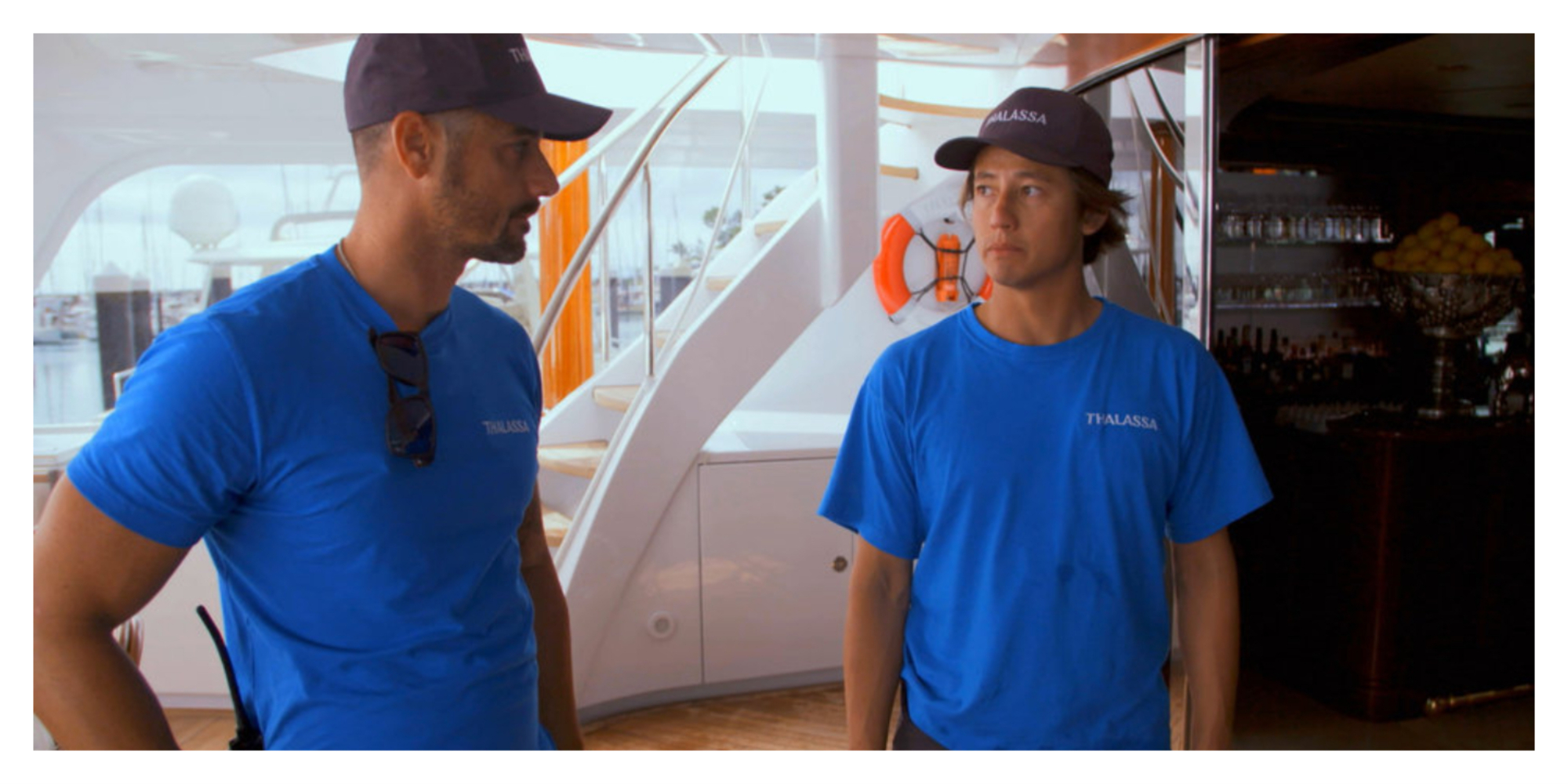 Crawley said he completely disagrees with Sayed. "I just watched the video from our bosun Jamie and he consciously reiterated that he thought our girls are b****es," Crawley said in his Instagram video.
"And [he stands] by his word on that. I don't agree," he continued. "I love Brittini. [And] love Aesha. They're two fantastic human beings. They haven't got a bad bone in their body. And they made my experience beautiful and full of life. Especially after the scene where Jamie goes into the bridge and calls what I believe to be me and Culver [Bradbury] all the other guys into it by saying we've been offended by being called names."
The chain locker incident was dangerous, Benny said
Crawley continued by saying that the "b****" word was used almost as an endearing term, thrown around quite a bit on deck and in the interior. So Crawley couldn't understand why Sayed was coming for Scott and Burton.
He then wanted to clear up remarks Sayed made about his experience. Because Crawley felt as though Sayed had smeared his name in the media and on the show. "I have over two years experience on a superyacht, 50-meter superyacht as a senior level deckhand. I [have] four charter seasons back to back," he shared.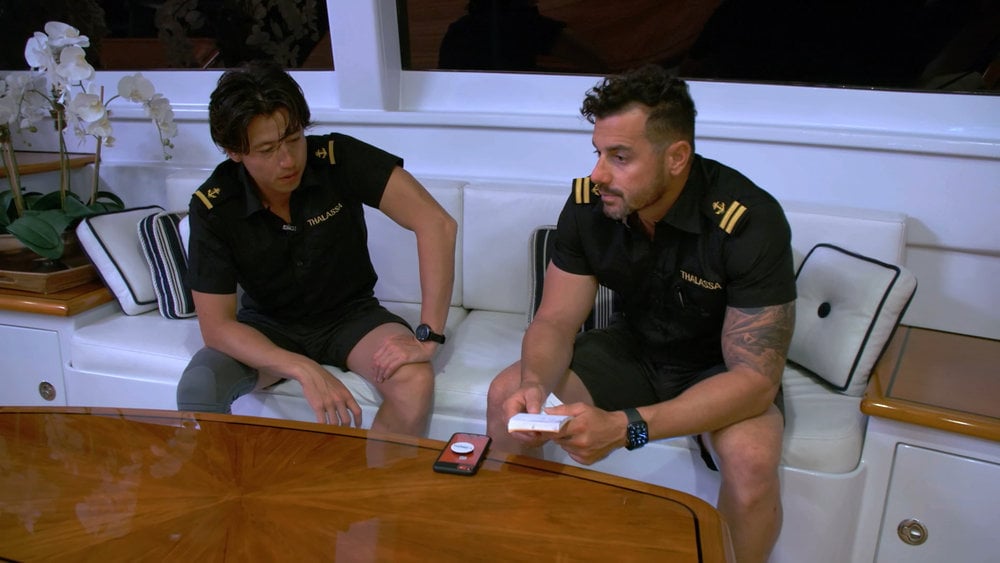 RELATED: Benny From 'Below Deck Down Under' Brings the Drama for Bosun Jamie – 'He Takes Advantage' [Exclusive]
Crawley then addressed Sayed's comments about the chain locker incident early in the season. For the first time on Below Deck, deckhands were seen having to go inside an anchor chain locker to manage the chain while it was being deployed. Crawley spent a few minutes inside the locker but refused to continue, sharing that it was too dangerous. He reiterated in his video that going into the locker was dangerous and he didn't appreciate being made to look as though his concerns were due to inexperience.
Jamie's remarks could have damaged Benny's future in yachting
Crawley also said Sayed shouldn't have taken him off duty the night the guests wanted to fish on Below Deck Down Under. "Fishing late at night when I was taken off the night shift. I had no idea why, because that was the hardest night that I worked. The boys were very active and wanted to fish late," he said. Adding, "Being taken off a shift not knowing why not being told why."
He reiterated that Sayed's comments are damaging. "I take it very seriously when my work ethic, my name, my character, who I am is smeared," Crawley said. "Never did I ever think I'd be in a situation where that would occur. But here I am. And very luckily, I don't actually have to work in the yachting industry anymore because I have my own business. But if I did, there'd be a likelihood that I would struggle to find work because of what Jamie's been saying about me during the show, consistently from the get-go up until afterwards."
RELATED: 'Below Deck Down Under': Benny Shares Swansong Remarks – 'Crux of the Story Is There'