'Below Deck Down Under' Captain Jason Told Aesha Why Magda Was Slacking – 'I Had No Idea,' She Reveals [Exclusive]
Captain Jason Chambers brought Magda Ziomek's phone data usage to Aesha Scott's attention on Below Deck Down Under – and Scott was not gunning to have Ziomek fired.
Scott recently told Showbiz Cheat Sheet she knew that some Below Deck fans felt as though she was trying to get Ziomek fired. But that really wasn't the case.
"I noticed that she was slacking and I just couldn't understand where it was coming from," she recalled. "I'd give her a task, and it just wouldn't be done anywhere near the time that I'd expected it to be done. And I'm like, is she just inexperienced like what is going on? It was driving me crazy."
Captain Jason realized Magda's phone was a problem on 'Below Deck Down Under'
Scott said everything made sense once Chambers told her Ziomek's phone data usage on the boat was out of control.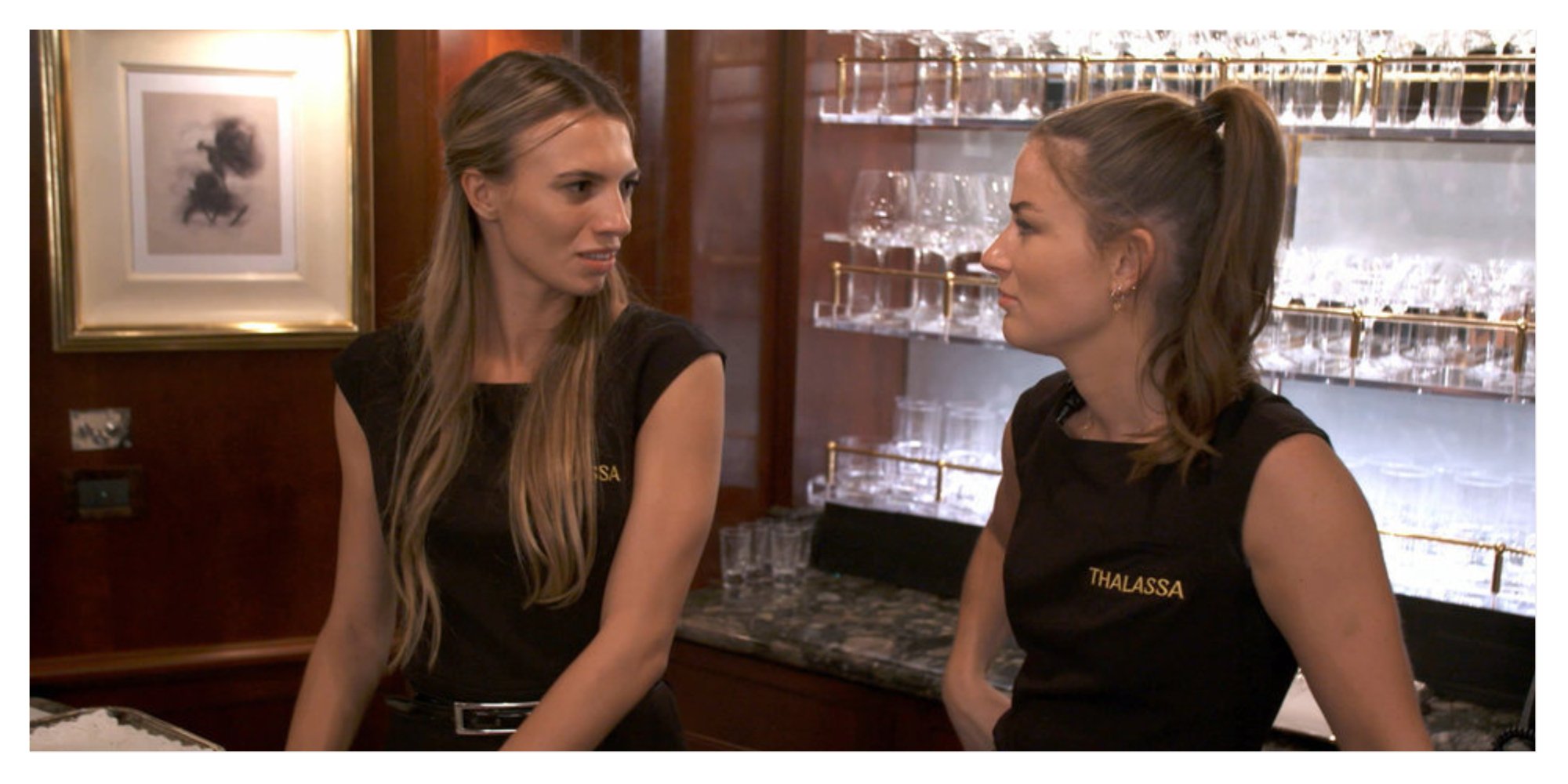 "And then it wasn't actually until Jason pulled me aside and he was like, 'Look at Magda's phone use It's insane,'" she said. "And I was like, what the hell? It blew my mind. And I think a lot of the viewers think that I went to Jason just to complain about the phone. But actually, it was Jason who brought it up with me, the whole data usage. I had no idea it was that high. And that's when I was like, wow, we need to really keep an eye on that."
But it was more than the fact that Ziomek was on the phone. Scott could tell she was often upset, overreacting when she couldn't find her phone and obsessing over her boyfriend.
Magda needed constant praise on 'Below Deck Down Under', Aesha recalled
Scott quickly realized that Ziomek constantly required praise at work, while at the same time melting down if anything she did on the job was criticized.
"Well, that's kind of what I struggled with Magda," Scott said. "And that's something that you need to practice with management and everyone is so different. And Magda was one of those people where she needed endless praise. Otherwise she like was so sensitive to any criticism."
RELATED: Benny Recounts 'Below Deck' Toilet Disaster – and Captain Jason's Hilarious Description [Exclusive]
"And if you didn't give her constant praise, she like couldn't deal with it," she added. "She'd just lose it and throw a tantrum kind of thing. So I found it difficult because I'm someone that doesn't need constant praise. And I think in the workplace you just get on and do your job. So, for a long time I had to kind of put off criticizing her. And then when I did, which is my job too, that's when she's like, 'Oh, you're a b**** and you're so mean to me.' And it's like, oh, my God. Like, I've been treating you like porcelain, and how do you not understand?"
Magda's 'Below Deck Down Under' departure was the 'most classy' even when she hit on Captain Jason
But despite Ziomek getting fired, she had Scott rolling when she hit on the captain on her way out on Below Deck Down Under. She also left the boat with no hard feelings toward anyone, hugging the crew before she left. "For all of the shortcomings, her job, and all of that, she really did have the most classy exit that I've ever seen and I really respected her for that," Scott recalled.
And while they don't necessarily keep in touch, Scott wishes Ziomek only the best. "We didn't end on a bad note, but I feel like we didn't really connect deeply as friends. The same way that I did with Tumi [Mhlongo] and Britt [Burton]. And so like I absolutely adore her. I think she's wonderful and we message every now and then, but not as much as Tumi and Britt I talk to almost every day."
Below Deck Down Under Season 1 is currently streaming on Peacock and will begin airing on Bravo, on Monday, July 11 at a special time of 9:15/8:15c. Episodes will air at their regular time on Tuesdays at 9/8c starting on Tuesday, July 12.
For more on the entertainment world and exclusive interviews, subscribe to Showbiz Cheat Sheet's YouTube channel.
RELATED: Captain Jason Finds the Perfect Sunset for a Magical 'Below Deck Down Under' Wedding [Exclusive Clip]