'Below Deck Down Under' Captain Jason Changed Aesha Scott's Entire Season – 'He Became My 4th Stew'!
Aesha Scott from 'Below Deck Down Under' said Captain Jason Chambers completely made her season a success because he recognized the boat required a four person stew team and they were working with only three stews.
Aesha Scott said working for Captain Jason Chambers on Below Deck Down Under was an absolute game changer and she's never worked for someone who gave her so much support.
She recalled that they quickly bonded and their personalities meshed, but he recognized that the boat required a four-stew team so he literally became a fourth stew, pitching in more than she could have ever imagined.
Aesha Scott said Captain Jason wanted to help the crew (and not in the wheelhouse)
Scott, who also worked for Captain Sandy Yawn on Below Deck Mediterranean, said Chambers was determined to pitch in and help, especially in the interior. "All he wanted was to be part of the team, part of the family," Scott recalled on Hannah Ferrier's Dear Reality, You're Effed podcast.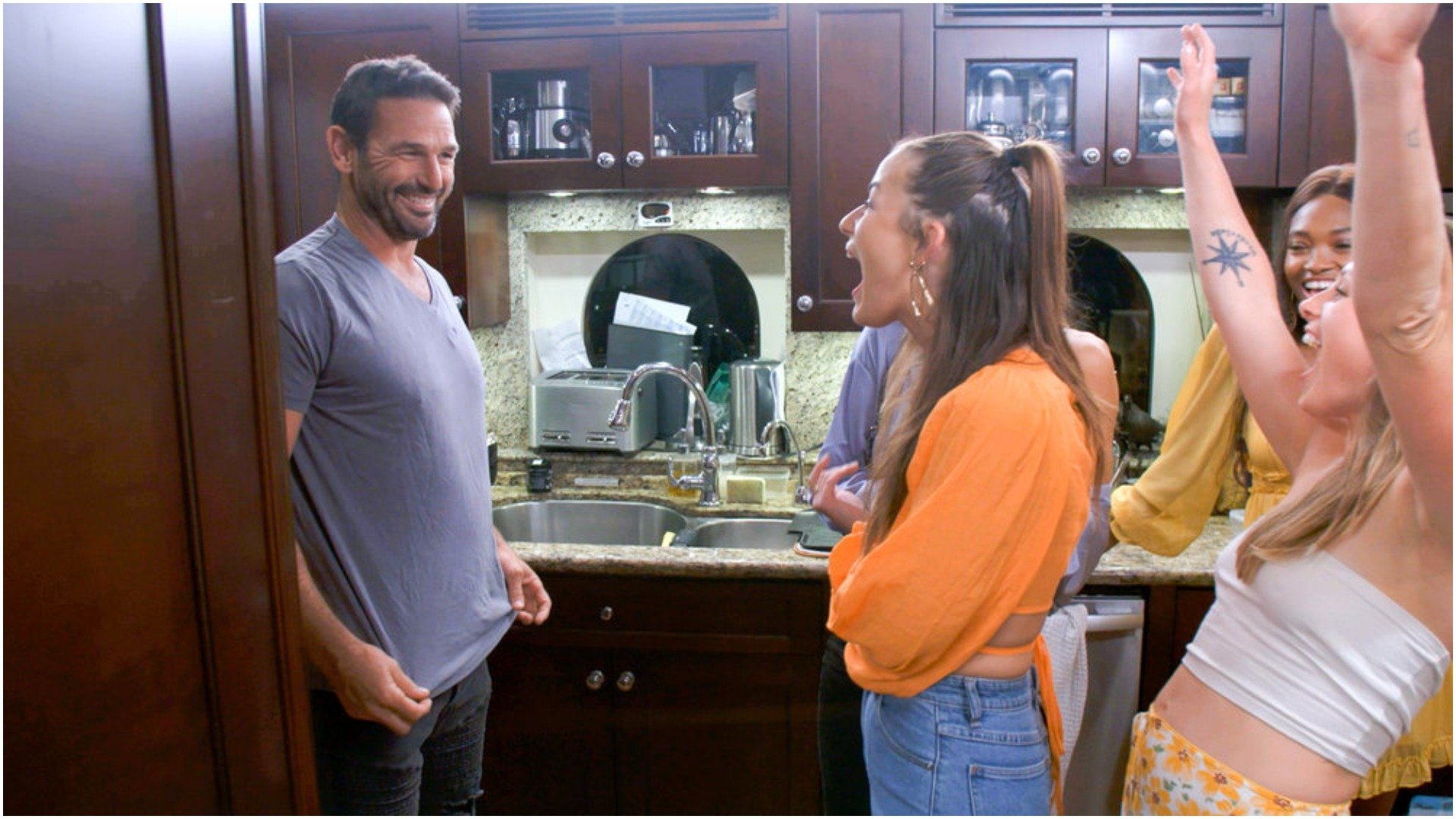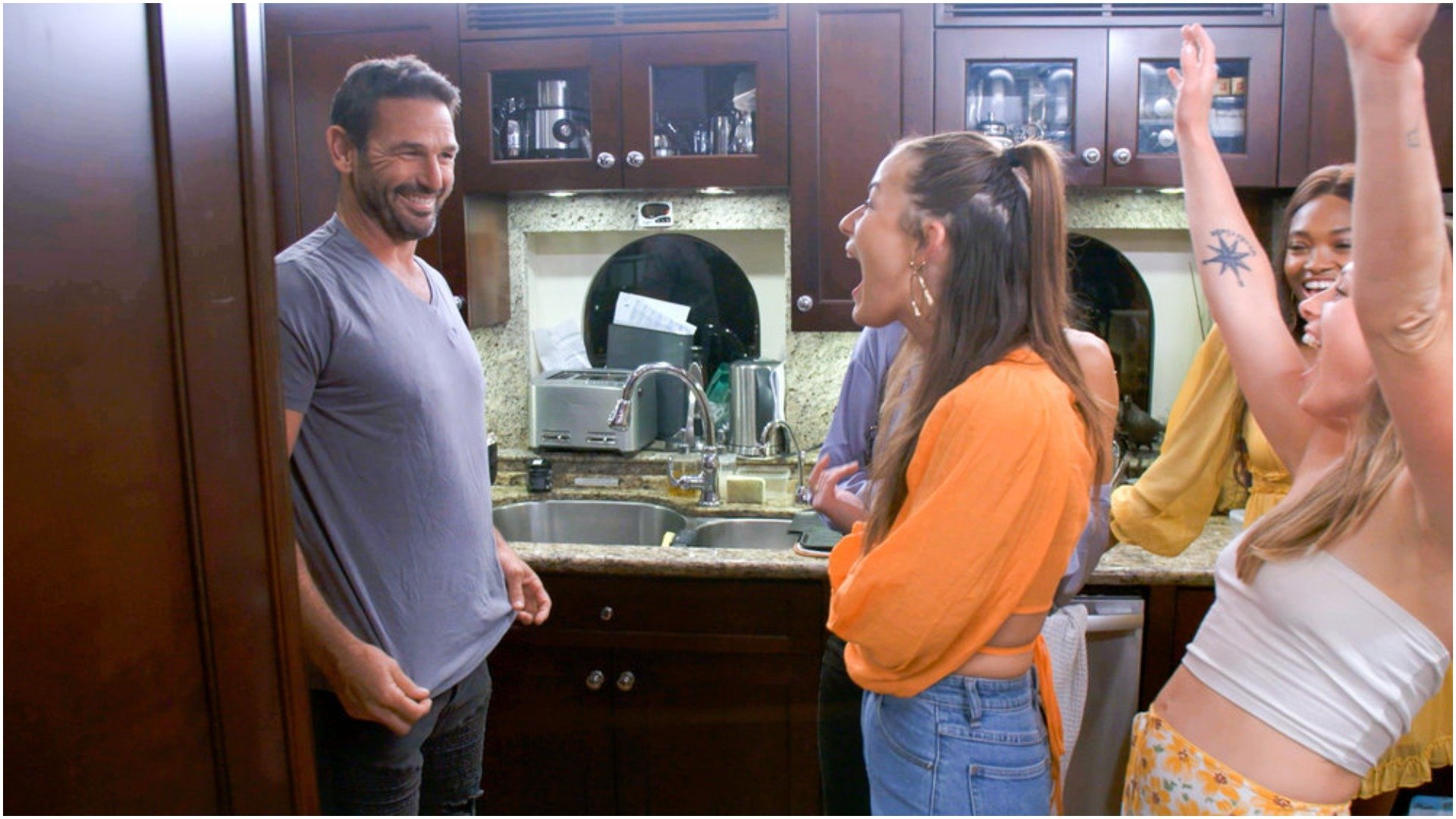 Chambers' desire to help the crew had nothing to do with capturing camera time either. "And the thing that I cannot stress enough is he changed my whole season," she shared. "Because the thing is when we were on a boat that size, you always have four girls. The fact that we've got three girls is like, f***ed up. There's too much work in the interior. And Jason knew that. He could see it's physically too much."
"So Jason literally became my fourth stew," she continued. "We had a wedding ceremony. And he put the arch up for me. He wrapped lights around the arch. He put candles out. Every time we had some sort of theme party, he's out there, 'Aesha, what can I do?' He's putting up my decorations. Provisions come, he's running them up to the storage for me. Doing my dishes, taking out the rubbish, anything that I needed."
Below Deck Down Under Captain Jason made Aesha's job easier
Scott said Chambers even did things to make her job a lot easier. "So we had no storage on the boat," she recalled as an example of how Chambers went above and beyond for his team.
"He cleared this whole room to be storage. I went up there one day. He had completely organized everything. Like labeled it," she shared. "Every extra job that I just could not deal with, he was doing it behind the scenes. And I didn't even ask him. I did not even ask him, and he was just doing it!"
"And I cannot stress enough. He was why I had a successful season because he took that pressure off," she added. "If I had to do all of those things with just me and my girls, there's just physically no way we could have done it. And so I just I owe Jason so f***ing much."
Captain Jason said he breathed a 'sigh of relief when he knew he was going to work with Aesha Scott
Chambers has just as much love for Scott. He told Showbiz Cheat Sheet he was thrilled when he saw Scott arrive on the boat.
"When she walked in and I met her for the first time, I just had a big sigh of relief because I had someone that kind of had the same attitude and vibrance, and I could see that we're going to get on well," he said.
"It was amazing," he said about working with Scott. "And it was like working with my sister or my twin. Yeah. It just kind of it was yin and yang. We just kept going and in the same ocean. It was perfect. It was a wonderful experience."
Episodes of Below Deck Down Under are currently streaming on Peacock.