'Below Deck Down Under': Captain Jason's Hug Was 'All I Needed' After Tip Diss, Brittini Shared [Exclusive]
Sometimes all you need is a hug – especially from Captain Jason Chambers from Below Deck Down Under.
Below Deck Down Under guests Eunice Wong and Karim Gharbi handed out individual tips to the crew, but not everyone received an envelope of cash. Deckhand Brittini Burton, second stew Tumi Mhlongo, and Chambers did not receive an additional tip, despite their hard work throughout the charter.
Burton kept it together during the guests' departure. But later, she was close to tears in the cabin she shared with Mhlongo. She admitted that it wasn't the cash, but not being acknowledged for her work that hurt. She went back to work but Chambers could tell she was upset.
Captain Jason knew how to keep morale up on the 'Below Deck' boat
Burton told Showbiz Cheat Sheet that expressing how she felt to Chambers, changed everything at the moment. "Captain Jason, literally from the beginning, even in just the short time that we spoke, I'm very about energy and about my intuition in the universe," she said. "He has that within him, too. And so I just naturally feel like I can speak to him at the level that I naturally want to be seen at. So for me, that's at a deeper level."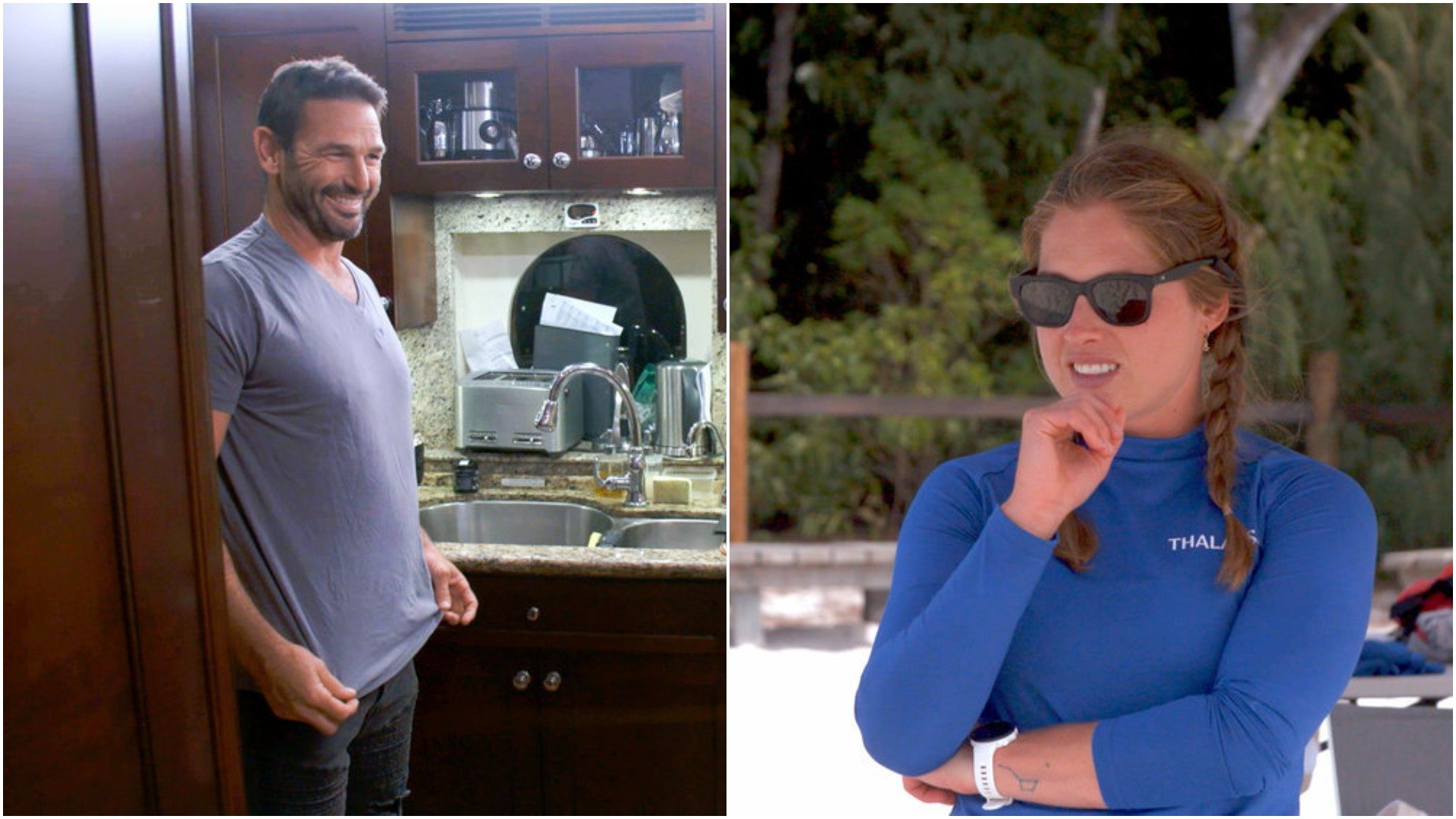 "That's why out of all the men on the boat, I felt like I could emotionally almost break down in front of him and not be ridiculed," she added. "Obviously, he was able to hold space for me so beautifully and hug it out. I mean, that's all you need is that physical like, 'You're OK. It's OK, we're going to get through it.' And I didn't even know I needed that at the time. But when I got that, it was all I needed. And I went upstairs to just do my thing."
She laughed about how deckhand Benny Crawley woke up Chambers in the middle of the night when the toilet overflowed. She said she's never worked for a captain who was such a big member of the crew. "But the fact that the captain, just like rolled with the punches and knew that he needed to do this and get the morale up was really awesome to watch and be a part of."
Brittini said she and Tumi worked hard (but behind the scenes)
Burton said it wasn't the money that was upsetting. But not having her work acknowledged stung. "It was Tumi and I [who were the only crew members who did not get an individual tip]," she recalled. "So that allowed me to feel a little not as singled out." Chambers also tried to make Burton feel better by telling her he also didn't get a tip.
"And on that trip, I felt like Tumi and I were more of the people doing behind the scenes of the trip. We weren't the faces. It's not like you're told 'OK, Brittini, you talk to the guests more on this trip.' It just naturally happened. Obviously, with those guests, I wasn't gravitating toward them."
"So I wasn't naturally trying to put my face in their face. I was just hustling and getting their scuba gear together and doing all the behind-the-scenes things so that their trip could go seamlessly and not having to wait on scuba gear to get on the boat. So they just weren't seeing the work that was being done by the both of us."
Did the 'Below Deck Down Under' guests ever acknowledge her?
Even though Burton took being left out to heart, and it was clearly seen on the show, the guests never acknowledged they skipped over her. "Never did [comment about not giving two crew members a tip]," she said. "They never reached out on social media, either even while the episode aired, like, there's kind of like silence."
Episodes of Below Deck Down Under are currently streaming on Peacock.