'Below Deck Down Under' Cast Anxiety – Boat Issues Are a 'Punch in the Gut' Bosun Jamie Says [Exclusive]
The 'Below Deck Down Under' deck team faced a few challenges, which included issues with the boat, but also bosun Jamie Sayed had to manage his team.
If the deck team cast on Below Deck Down Under seemed a little anxiety-ridden on deck, that's because they were.
Bosun Jamie Sayed told Showbiz Cheat Sheet he had one strong deckhand, a green cast member, and someone who said he had experience, but didn't show it during the season. Compounding his concerns over how to manage his Below Deck Down Under crew were worries about the boat – and what could go wrong next.
The 'Below Deck' cast faced hydraulics issues with the boat from the jump
"If something goes wrong with the boat, that is an extra punch in the stomach or way worse, actually," Sayed said. "Because we already have a stressful job. Trying to control the exterior deck team working under the captain directly. And then having the boat, that's got issues here and there, whether it's the chain locker or the anchor or damaging the boat – that's the last thing you want is for the yacht to be damaged."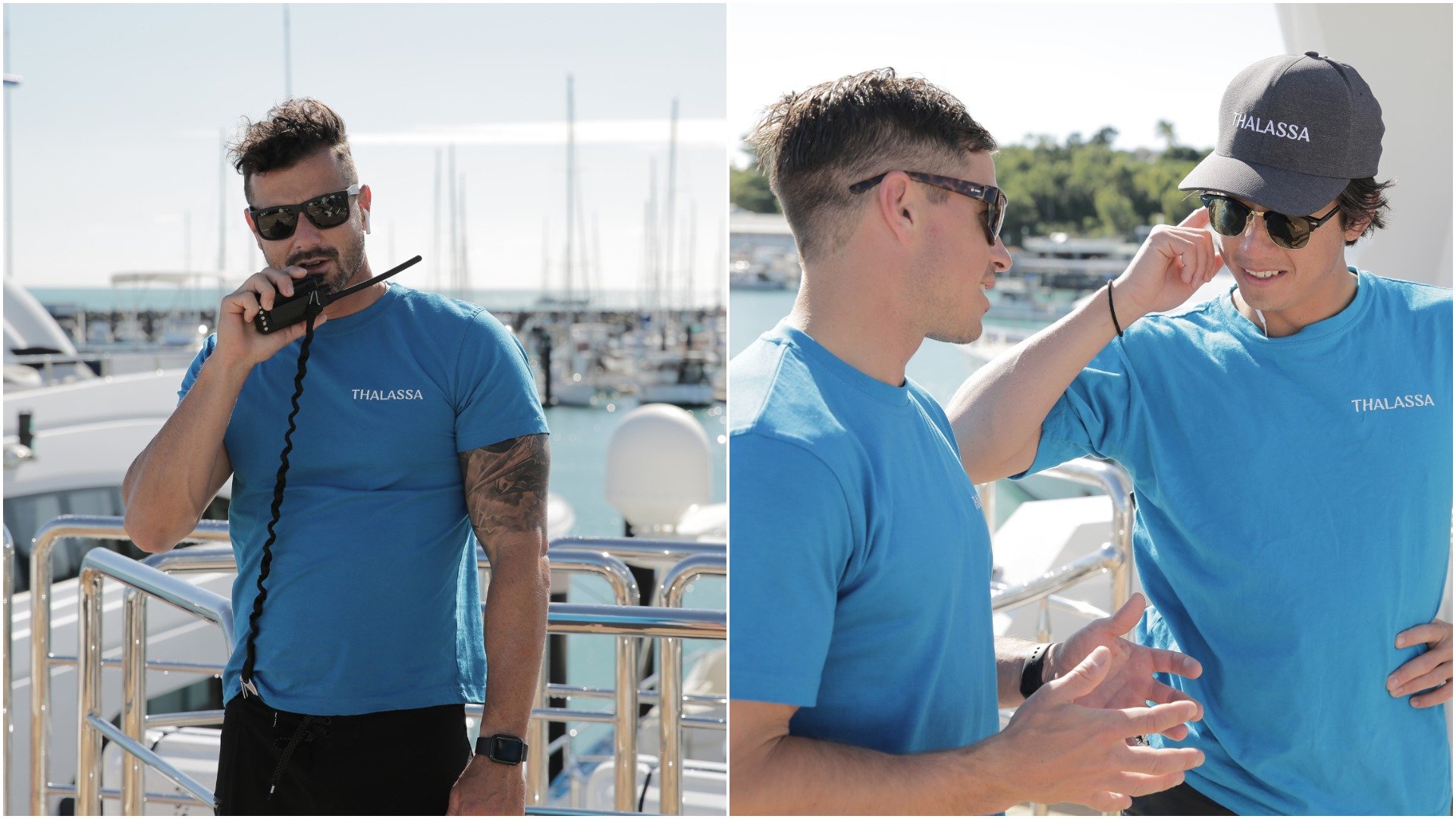 "That would basically end the season in a bad way," he added. "I mean, we had the bow thrusters stop working. That's hectic enough. And then we got in the marina and grabbed tubs of oil for the hydraulics, from all the different yachts around the marina. That's how we got out, people on other boats helped us out."
Jamie leaned on Culver Bradbury on deck
Sayed was extremely thankful to have Culver Bradbury on the Below Deck cast. "Culver is a much stronger deckhand than anyone on the deck team," he said. "He's also worked on a bigger boat and he was taught how to be a proper deckhand. Taught how to follow the rules and taught how to listen. He was taught what would happen if you don't listen."
"So he knew what he was doing, and it was great to have him as my right hand on deck. I was glad that they gave me someone who knew what he was doing."
Brittini was a green 'Below Deck' cast member, but ready to learn
The greenest deckhand was Brittini Burton. "With Brittini, she's extremely green," he recalled. "She hadn't had much experience on alot of boats. But it was good to have someone that was sort of green and then learn. So it wasn't bad to have that one person to learn. You'll see me guiding her and taking her under my wing and training her on a bunch of things."
"She's great and I like training people to do things correctly so they're not going to get injured," he added. Sayed was seen warning Burton about stepping over an active, rolling anchor chain. She seemed taken aback, but he explained that her foot or leg could be ripped off if it was caught in the chain.
Ben Crawley was more of a mystery. "However, having Ben, who said he had experience which maybe he did a long time ago," Sayed said. "But he really, really didn't show that he had any experience or history. His experience seemed limited as well. Even when he was driving those tenders. He was only put on those tenders because it was just hard to place him in a position on the yacht. And be confident with him in the position."
"So, I'd rather have Ben drive the tender and have my right-hand man Culver at the bow, especially with docking," he added. "And then Brittini with me, while I'm training her on the aft deck."
Episodes of Below Deck Down Under are currently streaming on Peacock.