'Below Deck Down Under' Chef Drama Looms as Chef Ryan Tells Aesha – 'Don't Be Stupid'
'Below Deck Down Under' may have chef drama because Chef Ryan tells chief stew Aesha Scott they will get along as long as she's not 'stupid.'
Below Deck Down Under chef drama heats up almost immediately in the first episode after the trailer teased tension between chef Ryan McKeown and chief stew Aesha Scott.
McKeown seems almost proud to say he's arrogant, which seemingly doesn't end up boding well for him with Captain Jason Chambers. At one point during the season, Chambers warns McKeown that he's not going to tolerate his attitude. "If you want to bring it up three decibels, I'll bring it up to four," Chambers says.
While Below Deck tension often builds between crew members throughout the season, McKeown hints to Scott, almost immediately, he's going to be a little on the "cheffy" side.
The minute Scott and McKeown meet, she knows he's an intense person. "Do you have little tantrums?" she asks him. His reply: "Yeah, don't be stupid."
Chef Ryan knows people describe him as 'arrogant'
Scott can sense trouble is brewing when she asks him how he wants to work during the charter. McKeown first tells Scott that he doesn't meal plan with the guests. "Because then we're giving them the options to kinda be like, eh," he says to her before the first charter. But says, "Oh we're going to tell them [what they are having for dinner] when we're serving them."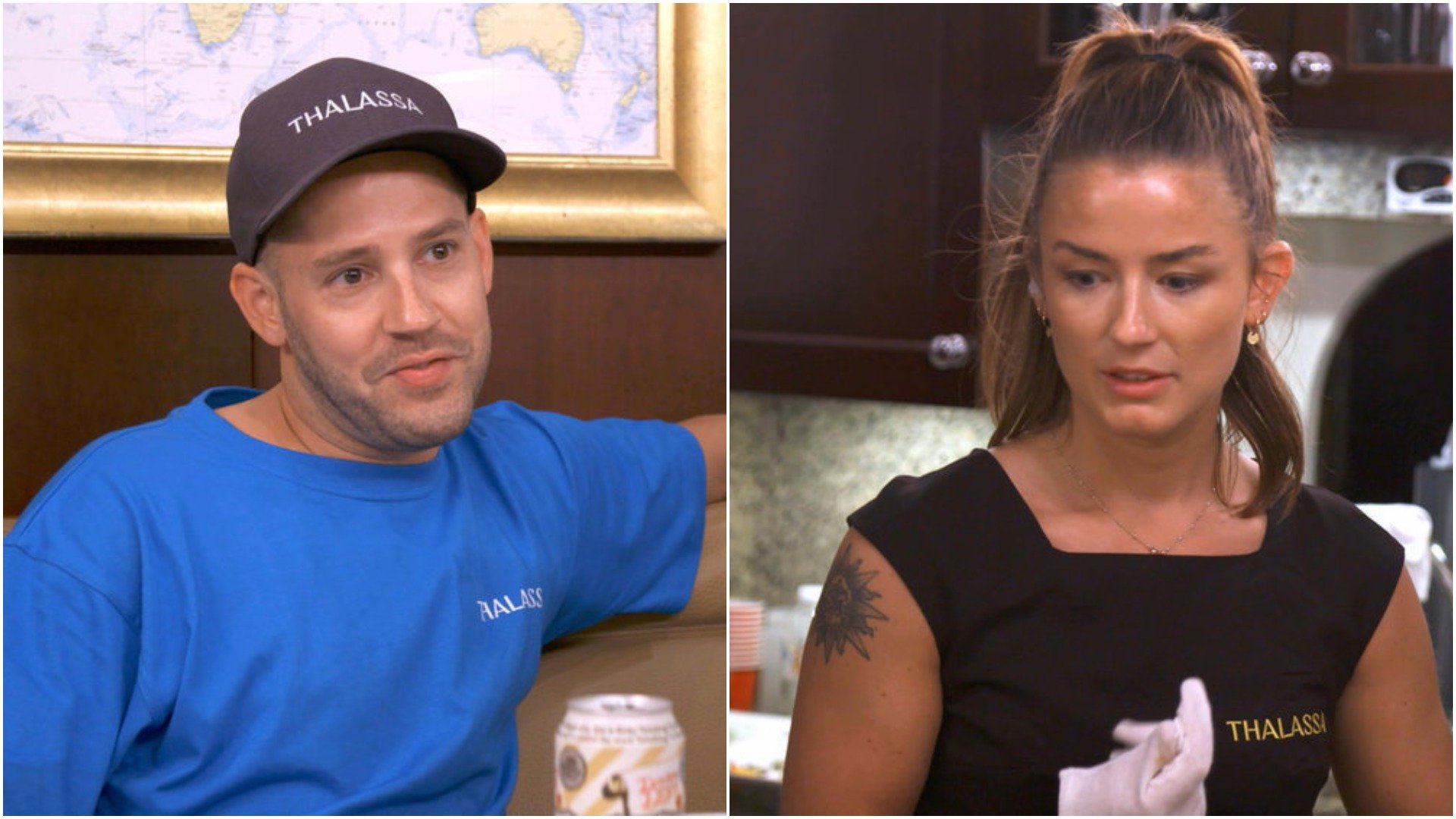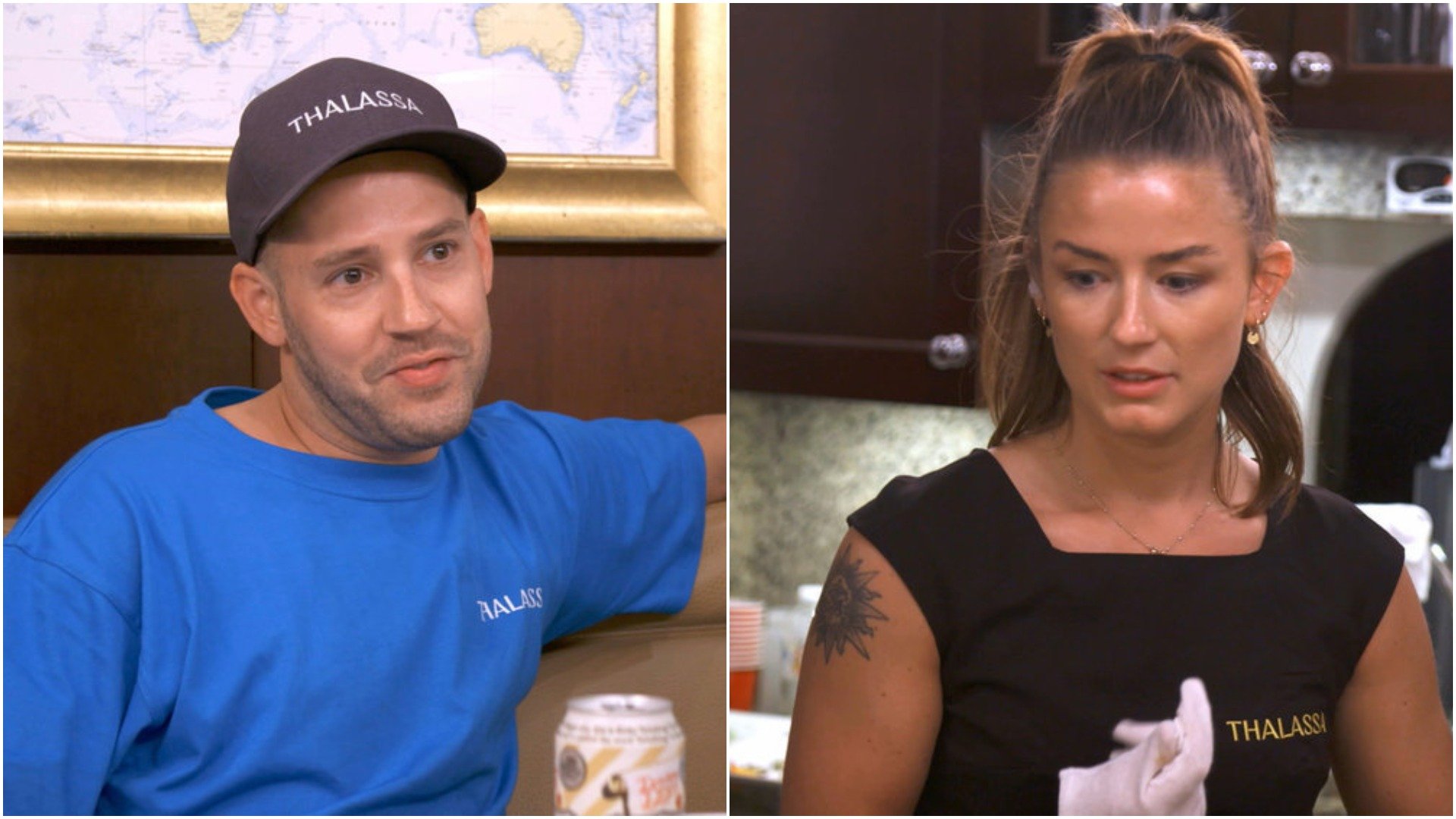 He emphasized that as long as he is driving the meals and they don't tell them what they want, it's all good.
"I think most people describe me as arrogant," he explains in a confessional. "And they're probably right." He adds that he wants to cook what he wants to cook and not be confined.
Aesha Scott can tell she may have trouble in the galley kitchen on 'Below Deck Down Under'
Scott says interior crew members need to go with the flow. "On superyachts, when you've got guests who are paying a lot of money, you need to be flexible," she explains in a confessional. "It's just the last thing I wanna hear as a chief stew is that you're a control freak."
She maintains her composure and decides to let it go – how bad can it be? The charter season hasn't even started. He jokes with Scott when provisions arrive about an extra set of knives that arrives. "Keep that on your side, in case we wanna stab each other, we each have our own set of knives to do it," he says to her.
'I don't wanna step on any toes,' Aesha Scott says
Scott treads lightly when she sees that McKeown prepares gigantic king crab legs for the guests for their first meal. His read on the guests was that they'll be into it. She questioned the "barbaric" crab legs but didn't want to rock the boat – at least not yet.
"These crab legs do look very good," she admits in a confessional. "But last I checked, five-star service doesn't include having to rip apart an animal carcass with their hands. But I don't wanna step on any toes. We're still gonna be friends because we're interior. We're all one dream team."
McKeown's instincts were right and the guests love it. He also rises to the challenge when the boat is stuck at the dock during dinner.
And while it's now calm seas between Scott and McKeown, the trailer teases a clash later in the season.
Episodes of Below Deck Down Under are currently streaming on Peacock.