'Below Deck': Eddie Lucas Would Love to Return but Not With Season 7 Team
Eddie Lucas from 'Below Deck' would love to return to the show. He's just not sure about working with the season 7 team.
After a long hiatus away from the Below Deck spotlight, bosun Eddie Lucas joined the crew for the 100th episode celebration in the Watch What Happens Live Clubhouse.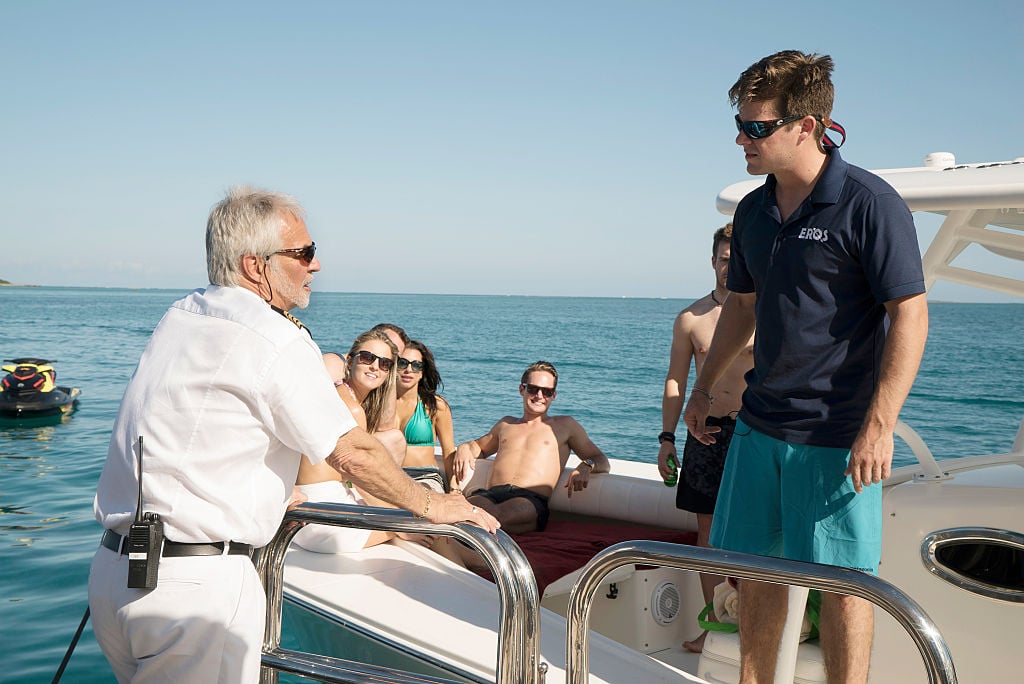 The OG crew member re-emerged with boyish charm intact, sporting a beard during the reunion show. Lucas left after season 3 when he dealt with combative personalities on deck. Plus he had a secret romance with stew Raquel "Rocky" Dakota, which ultimately blew up in his face. Even though his romance with Dakota was on the scandalous side, fans still remained loyal to the bosun. They applauded his quick decision-making capabilities, cool head, and professional demeanor.
He was asked if he would consider returning to the aquatic docudrama and fans were thrilled when he seemed open to a return. Captain Lee Rosbach added that he'd love to work with Lucas again too. Even though Lucas said he'd come back for more, he draws the line at the season 7 crew.
This season has been tough to watch
Bravo's The Daily Dish chatted with Lucas after the WWHL celebration. He said there's one crew member he'd love to work with if he returned to the show. "I would love to work with Josiah [Carter]," Lucas said. "I think he would be great to work with."
Lucas only met Carter during the WWHL celebration. "I connected with him a little bit last night, and he was a really nice guy. I feel like he would work really well [in] the group."
What about crew members he'd rather not be on deck with? Lucas didn't hold back when it came to answering that question. "When it comes to deck crew and everything, I don't know. I don't know who I'd really like to work with I haven't met yet," he said. "I don't know if any of them, to be honest. I've watched this current season, and it kind of left a bad taste in my mouth at times, so I can't really put my finger on any of them right now."
In fact, Lucas is aligned with most viewers in their disdain for the amount of toxic masculinity on the boat this season. "It's been rough to watch," he admitted. "For me, my standards, I wouldn't really think it's going too well for them."
The drama on the show is a little too intense
Below Deck was drama-filled when Lucas appeared during the first three seasons. However, the drama didn't nearly come to blows nor was someone in a leadership position gaslighting the rest of the crew against someone else too. Lucas observed this evolution and feels the confrontation has gotten more difficult. "I feel like that the drama has become more explosive, more confrontational, a little bit harder at times," he said.
However, he's proud of how well Rosbach and chief stew Kate Chastain have navigated the drama-filled waters. "I'm so proud of Captain Lee [Rosbach] and Kate [Chastain] and everyone else who has turned this show into this amazing hit that is now today, and it's just really amazing," he said. "It's really exciting, and I'm proud of the whole crew."