'Below Deck' Fans Want Rhylee Gerber to Take Over as Bosun
Below Deck fan reaction was split when deckhand Rhylee Gerber returned this season. Some fiercely opposed the fiery redhead's return, whereas others were staunchly staked out on "Team Rhylee."
Now that Gerber has been on a few episodes, Below Deck fans who opposed Gerber seem to be coming around. Many witnessed the condescending manner in which bosun Ashton Pienaar spoke to Gerber plus cameras have captured Pienaar bad-mouthing Gerber to the rest of the deck team.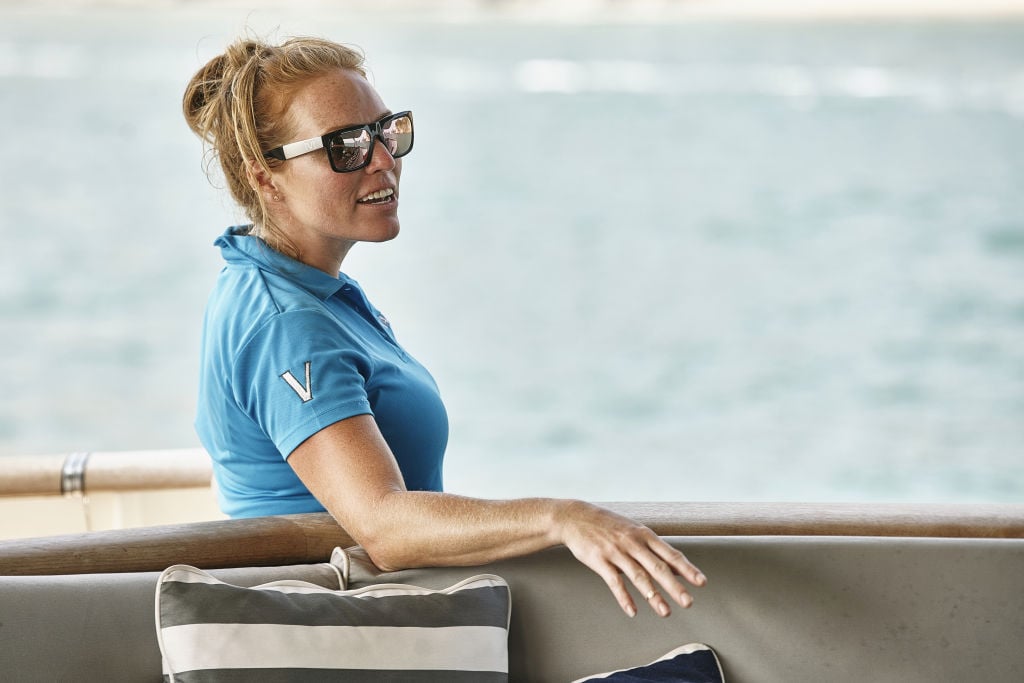 Gerber has been relatively tame this season, which she says she now regrets. "I actually tried to tone it down a little bit with how I reacted, which I shouldn't have done," she recently told Decider. "Maybe it doesn't come across that way, but I was trying to be way calmer and I don't think that was the right move because it made me very quiet. I cry this season and I let things get to me. I just should practice better patience but other than that, you know, I'll still be just as vocal as I always am."
Fans think Gerber should take over the bosun position
Gerber told Decider she thinks Pienaar could be good at his job, but he let his personal feelings cloud his judgment. "I think Ashton has all the qualities a bosun should have, without ever having been in the position myself. He can be a great leader if he remembers to keep his personal feelings aside. Because now you're in charge and it's your responsibility to set that tone, and he very much shares his opinion with the crew so that's lacking leadership. However, when it comes to trying to plan things out and incorporate everybody, he did a much better job with that than Chander did."
Fans think Gerber would do a better job than Pienaar. "I would like to request @rhylee_gerber as BOSUN next season. God knows she's earned it," one person tweeted. Another person appreciated the way Gerber had chief stew Kate Chastain's back too. "@rhylee_gerber Ok. The way you stood by Kate is the best. You were there when she was crying and there when she walked off the boat. Sucks people don't see that side. OMG! Why are you not the Bosun and keeping these men in check?!?"
This fan wants to see Gerber take over immediately. "I'd make her bosan til end of season and fire Ashton."
Fans would love to see the tides change
This season shined a light on misogyny in the workplace. Some viewers would love to see the tables turned on deck. "We deserve an all-female cast next season as a god damn apology/palate cleanse for the toxicity we had to endure this season. Drunken hook ups would still be possible. Captain can be the 1male exception. Maybe @ColinMacyOToole could be there, too," one person suggested.
Beyond seeing a mainly female cast, some viewers are also changing their minds about Gerber. Several viewers who went in with a negative attitude now see her differently. "@rhylee_gerber now I'm starting to second guess the editing from your prior BD season," one fan admitted. "Making you the designated monster may have worked then but now it's a bit obvious. The fishing trip was 110% a setup – Ashton knew the night before it wasn't possible and let it ride."