'Below Deck': Florida Panthers Fans Go Crazy for Captain Lee
Captain Lee from 'Below Deck' wow'ed fans when he appeared at a Florida Panthers hockey game.
South Florida can't get enough of Captain Lee Rosbach from Below Deck. Rosbach recently attended a Florida Panthers hockey game and fans ended up being just as excited to run into Rosbach as they were to see action on the ice.
The Panthers faced off against the Vegas Golden Knights on February 6 on Rosbach's turf of South Florida. Rosbach showed up for the game with team spirit, rocking a special Panthers Captain Lee jersey and wearing his signature cowboy boots. His adorable grandson Cody came along for the fun and even had a funny moment with Panther mascot Stanley C. Panther himself.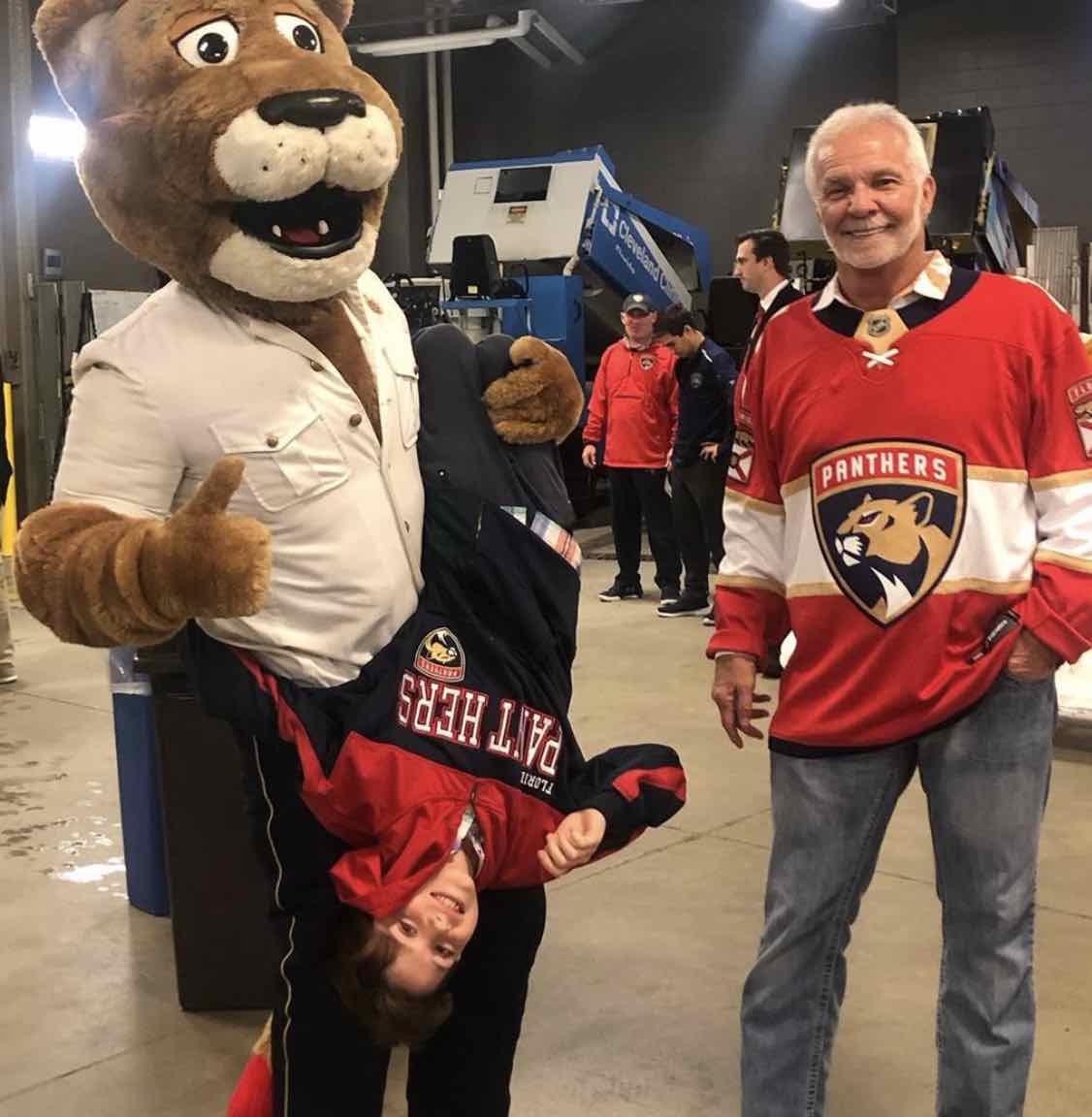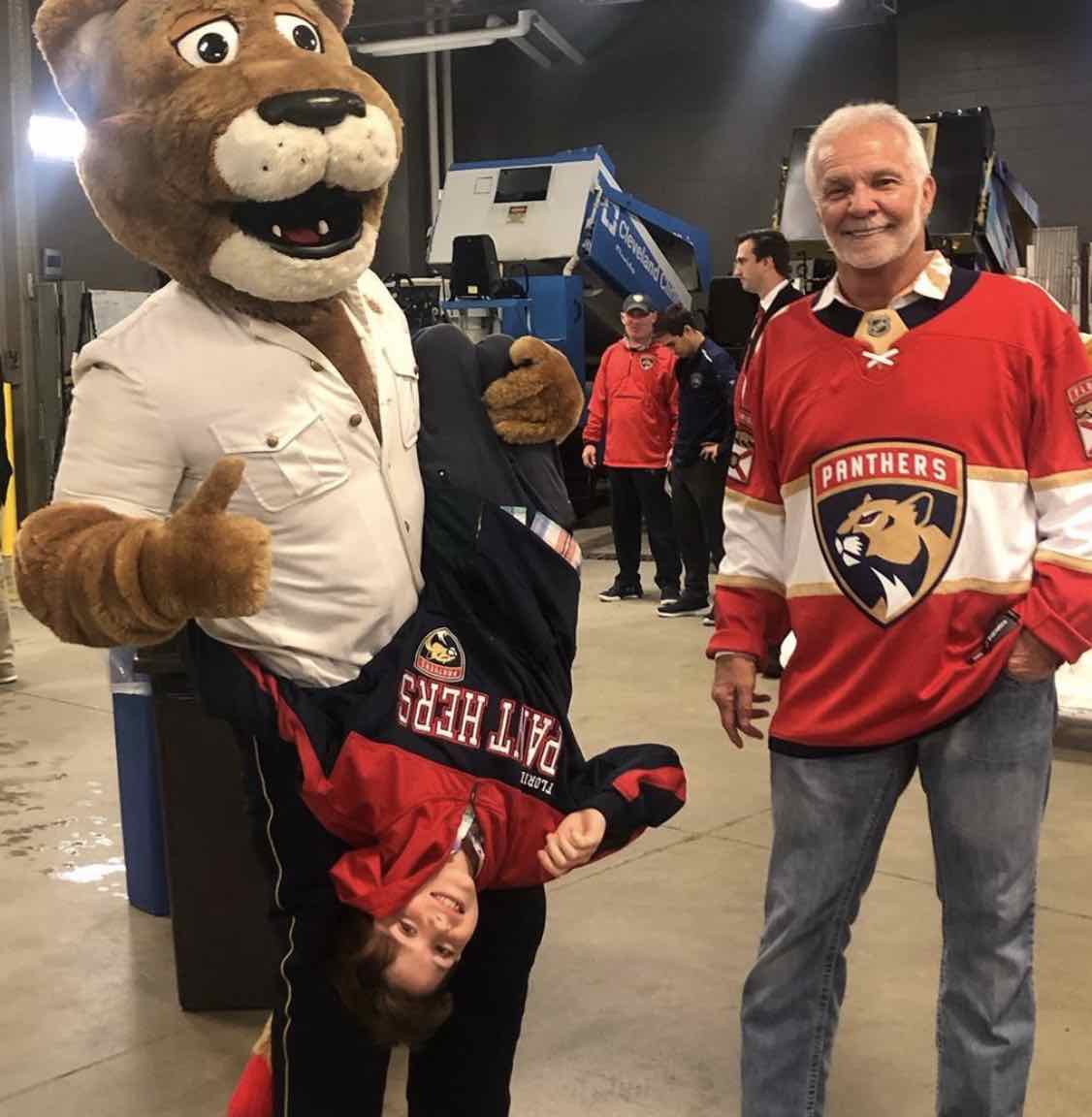 Stars Marketing Group was along and shared some photos of Rosbach and fans. "Just want to give one more HUGE shoutout and THANKS to @flapanthers, especially @zsattaur17 !! Top notch all around! Special shoutout to #LexusClub for delicious drinks and food! One last very sincere thank you to everyone at the @sunrisepolicefl department. It was OUR pleasure spending time with you all! Thanks for all that you do! @captain_lee_rosbach Will be back at a Game soon!!" 
Some of the biggest fans were local police officers
Amongst the fans were the men and women from the Sunrise police department. They posed for a few pictures with Rosbach and many officers shared how special Rosbach and Below Deck is to them.
"The officers touched Captain Lee and all of us so much," Gabriella Schwager, CEO of Stars Marketing Group told Showbiz Cheat Sheet."They all knew the show and him and talked about how they watched it. They said it was a great way to laugh and smile and relax after a bad or day."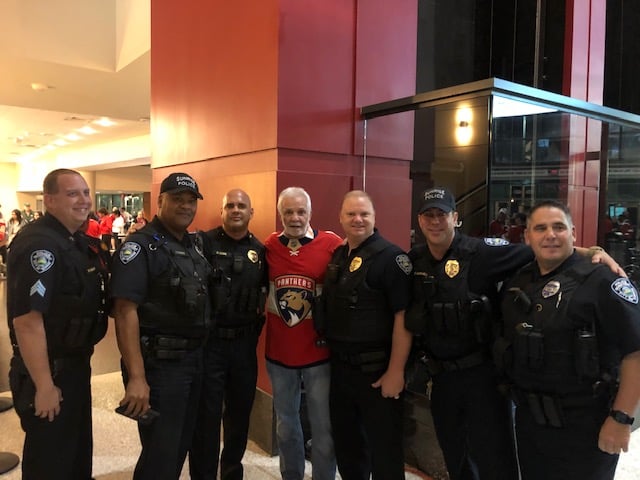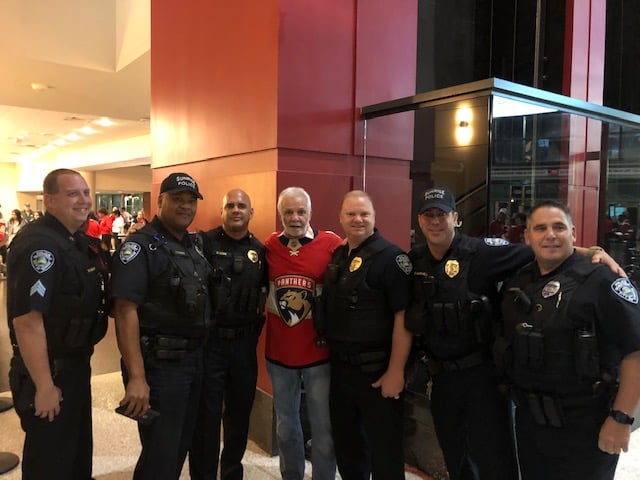 Schwager also spilled that Rosbach will often pick up the tab for officers when he's out to dinner. "I guess when Captain Lee is out to lunch or dinner and sees a table of cops he likes to treat them and pick up the tab." In addition to meeting fans before the game, Rosbach also ended up on the jumbotron during the game too.
Rosbach is active with the local sports teams
Rosbach also threw out the first pitch at the Miami Marlins game in August. Cody was along for that event too and even got involved with the team. "Grandson Cody got to do the lineup exchange at home plate," Rosbach shared on Instagram. "Experience of a lifetime."
At the time Rosbach admitted he was a little nervous to throw out the first pitch. He was about to have shoulder surgery so he was concerned about making it over home plate. "Sorry i one hopped it to home plate, I hope I get another chance to do it again after the surgery. I will not disappoint," he tweeted. 
Rosbach's shoulder seems to have healed nicely. "See that shoulder I'm leaning on, going in tomorrow morning to get it fixed," he shared to Instagram in September. "Surgery's at 6 AM. Can't wait to have it back to normal and back in the gym full bore. Thanks Dr Levy. Rotator Cuff x 2 and bicep repair. All is good. Catch everyone on the flip side."