'Below Deck Galley' Talk Returns to Bravo and Chef Ben Weighs in on Chef Mathew's Departure
Chef Ben Robinson from Below Deck Mediterranean joins the crew lineup for the second season of Below Deck Galley Talk. He teams up with Kate Chastain from Below Deck, plus other fan favorites like Colin Macy-O'Toole, Anastasia Surmava, Josiah Carter, and more.
Chef Ben from 'Below Deck Mediterranean' knows a 'chef rant' when he sees one
"You're good enough, you're smart enough, and gosh darn it, you like sex parties," Chastain said about chef Mathew Shea's remarks about "sex parties" during a crew dinner out. But Robinson reacted to Shea lashing out at cameras when he quit the boat.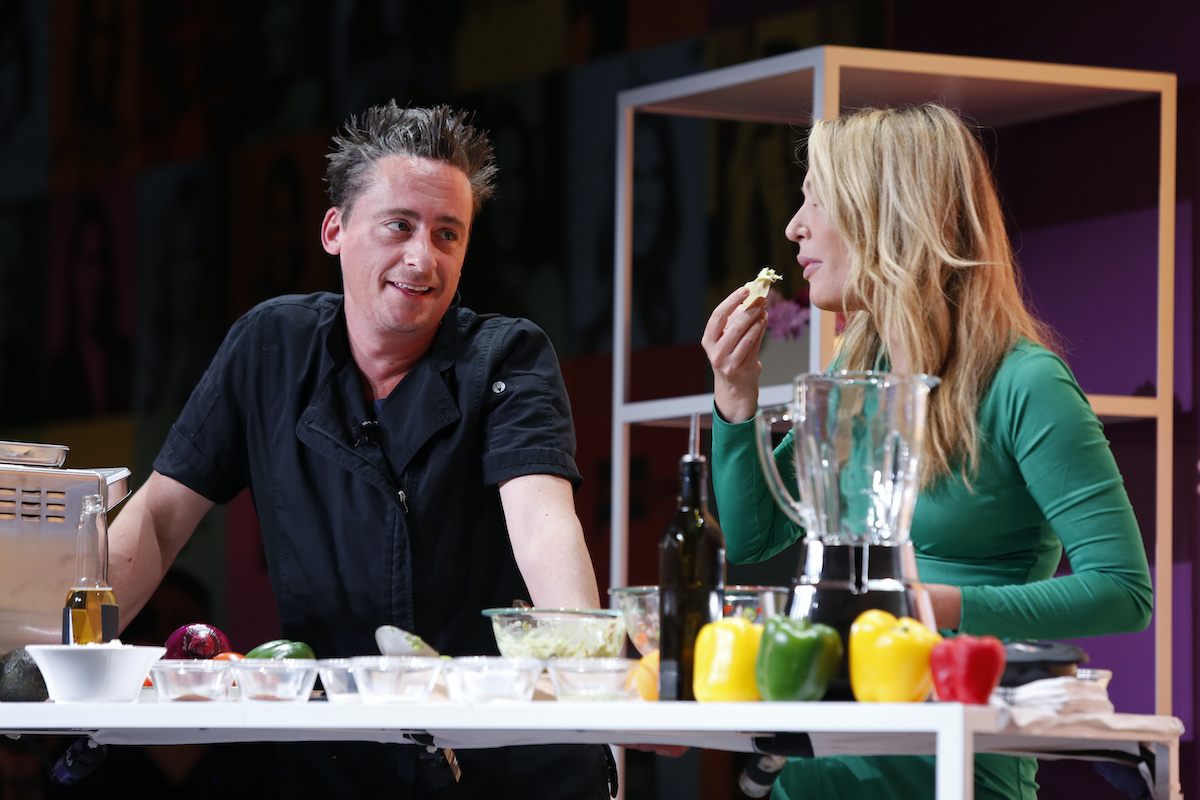 Shea smashed the stationary cameras on the boat. "Now that is a chef rant!" Robinson said. Robinson has had his own share of rants but he didn't lash out at production during one of his more famous meltdowns. Robinson became extremely upset on Below Deck when charter guest Timothy Sykes removed a portion of the tip money because his girlfriend did not like the five-star food. Instead, she wanted a quesadilla, so he penalized the crew. But Robinson was enraged and nearly trashed the galley kitchen.
Colin Macy-O'Toole had a blast filming 'Below Deck Galley Talk' last year
Macy-O'Toole returned to Ft. Lauderdale Florida and watched Below Deck Mediterranean Season 6 with pal Bobby Giancola. He told Showbiz Cheat Sheet they had a blast filming the last season of the show. "When Bravo said they wanted me to do the show, they asked who did I want to watch Below Deck with," Macy-O'Toole said. "I was like Bobby! We were already doing those jams during quarantine, so I knew Bobby and I would have a blast." 
He jetted down to Florida and had fun watching the show and hanging out with Giancola. "It was a lot of fun because we got to have a few drinks and just hang out," he said. Apparently, he is back in Florida again for more fun as he and Giancola are included in the previews.
Josiah Carter and Julia d'Albert Pusey return as a 'Below Deck Galley Talk' team from England
Carter and Julia d'Albert Pusey return from England and d'Albert Pusey and had a fantastic time with Carter. "I think he's just the most amazing person to be matched up with," she told Showbiz Cheat Sheet about Carter. "And we're both quite dry-humored. So it works really well."
She also left the cocktail making to Carter too. "I leave the cocktail making to Josiah," she said. "Because I haven't been in the game for a few years. My cocktails would just not be hitting the mark. So he was making espresso martinis. He made us margaritas, which is my absolute favorite. And so, yeah. And we had some champagne, I think, and I love a bit of white wine." The Below Deck Galley Talk crew were seen having snacks and drinking cocktails while watching every episode.
Anastasia Surmava and Alex Radcliffe from 'Below Deck Mediterranean' team up but no, they aren't dating
Some fans observed that Surmava and Alex Radcliffe looked extremely cozy on the couch during the last season of Below Deck Galley Talk. But Surmava told Showbiz Cheat Sheet they are just friends.
"Listen, I know so much about Alex," she laughed. "I mean, I can never go there. We are like brother and sister, like a really f–cked up brother and sister. We're more like first cousins."
"Like our relationship. I mean, you wouldn't believe the conversations we have," she continued. "Like, it's just there's just no filter between the two of us. And I think that's why we get along so well. We just have absolutely no line what we will tell each other and say to each other. And I think everyone thinks, like, we have great chemistry. But it is not that we are banging. We are just, like, best friends. That's it."
Below Deck Galley Talk kicks off on Friday, July 30 at 8/7c on Bravo. Below Deck Mediterranean airs on Mondays at 9 pm ET/PT. New episodes will be available on Peacock one week early on Mondays.