'Below Deck' Guest Challenges Chef Adrian and Reveals What Was Really Going on With Brandy
Below Deck charter guest, Helen Hoey has made quite an impression on both viewers and the cast. The two-time guest boarded Valor with a group of friends who appeared to take their partying very seriously.
Last season Hoey and companion Richard Fiore cruised Tahiti with the crew from My Seanna. The crew joked in confessionals that Fiore could be part of the mafia as the majority of the couple's attire was all black.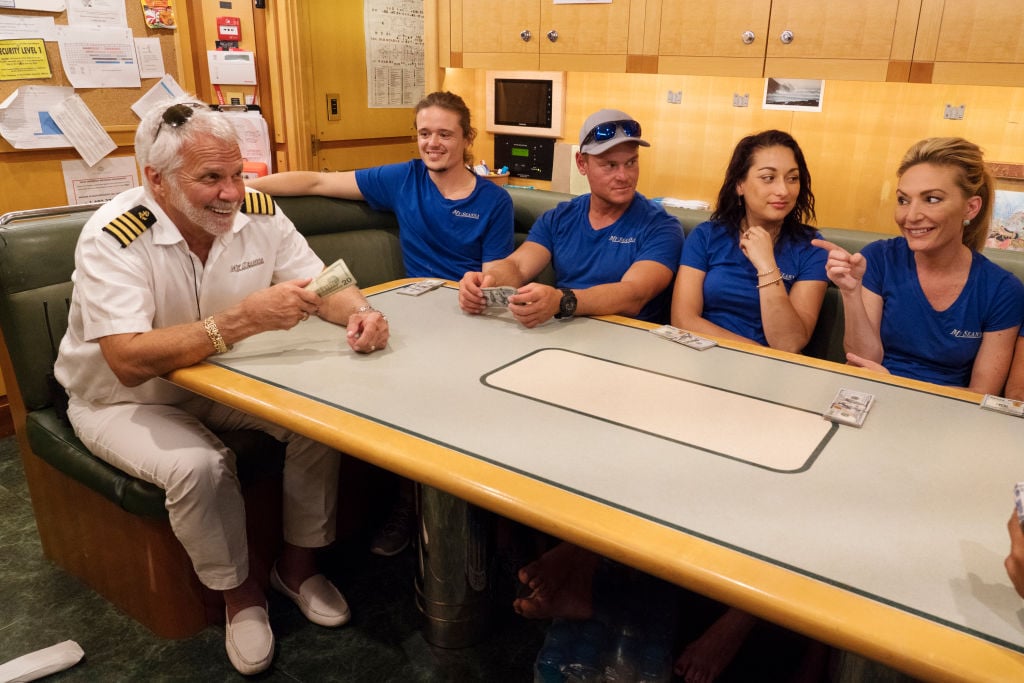 But it appears that Hoey is now in on the joke when she dished about this season, plus she had a message for chef Adrian Martin from season six. Hoey got cozy with Martin in the kitchen and he seemed both flattered and uncomfortable all at once.
She threw down a cooking challenge to Martin
Hoey spoke with Another Below Deck podcast about last season and this season. She shared that she didn't consider Valor to be as luxurious as My Seanna, but added that the crew is what makes the voyages so special.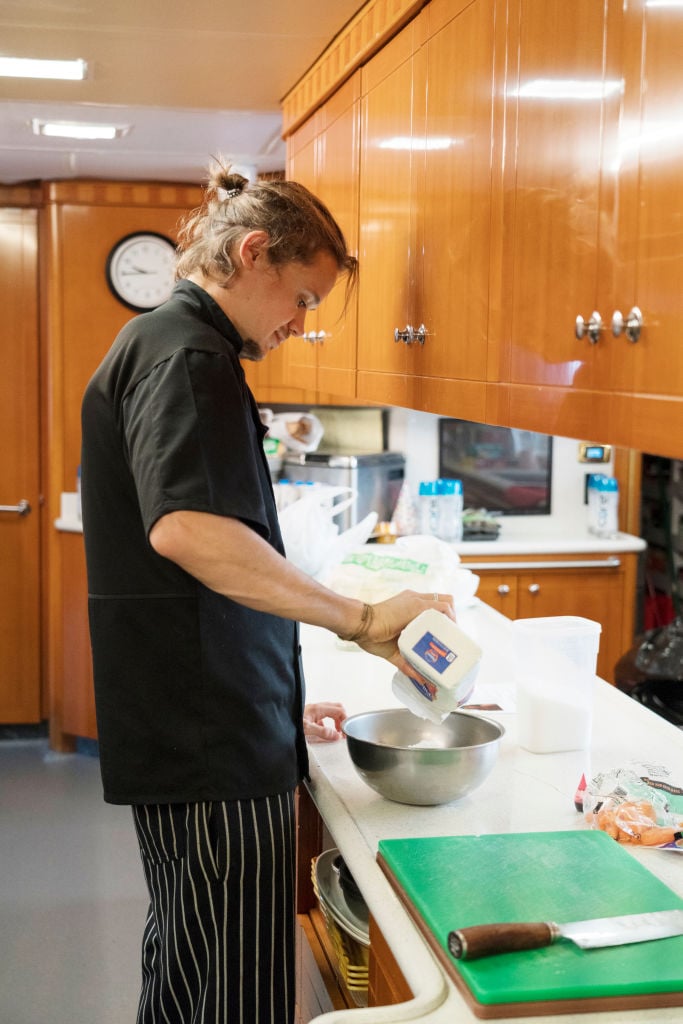 When the hosts asked about her interactions with Martin last season, she seemed hurt he mocked her. "After the episode, he basically ridiculed me about me being in my heels and my nails," she said. "I can cook and I'm an amazing hostess. I just wanted to be in the kitchen and watch what he did. And we were having a great time and he steps off the air and says that. I'm like, 'Are you kidding?' Like he was having as much fun as I was." 
Hoey added, "I want to give Adrian an amazing challenge. I want to challenge him to a cook-off in my heels. And have some guests. And have him cook something and I'll cook something and go right up against him."
Was Brandy having an anxiety attack?
The hosts asked about how payment was made because Brandy asserted she paid for the boat while on the show. Hoey said everyone contributes but the tip is the most important. But, "Brandy and I together stepped up and we tipped off the tip," Hoey said.
Hoey also addressed a question about another friend who was found passed out on the deck by Ashton Pienaar. She said everyone was drinking but also exhausted, jet-lagged and the heat was intense too. Plus, "They were pretty convinced that the alcohol seemed stronger as well." The crew also remarked that the vodka seemed stronger when they ventured out for the night in between charters.
So was Brandy having an anxiety attack? Although Hoey said Brandy was with her at the time, she didn't want to personally address the question. However, Hoey said, "She's an amazing person and she literally suffers from seizures and panic attacks. So what you saw, was that. And you're on vacation, and you're like, 'OK, I'll just have a glass of red wine to help me to relax.' Sometimes it has a negative effect on you."