'Below Deck': Hannah Ferrier Says She'd Return if Captain Lee Needed Her
Could Hannah Ferrier from Below Deck Mediterranean return to the franchise, but instead work for Captain Lee Rosbach from Below Deck?
Ferrier said never say never as she revealed she'd consider coming back for Rosbach. "Maybe for @capthlr if he really needed me!!! But not for a year or so! Gotta look after bubs," she wrote. Ferrier is a new mother and gave birth in Oct. 2020.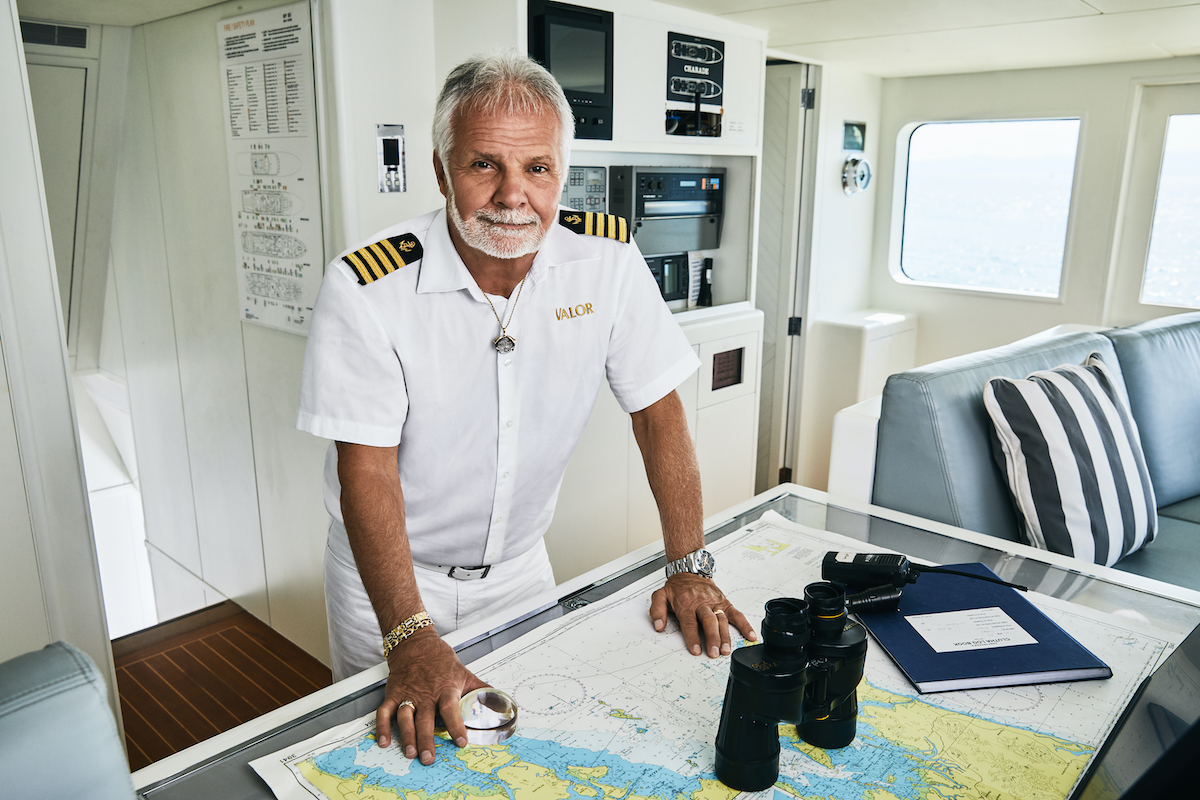 Captain Lee voiced his support for Hannah Ferrier after she was fired
Ferrier was fired during season 5 after Captain Sandy Yawn learned she brought unregistered valium and a vape pen on board the boat. When confronted, Ferrier said the mediation was prescribed to her. Rosbach faced a somewhat similar situation during season 1. Stew Kat Held's behavior was concerning to chief stew Adrienne Gang. Rosbach questioned Held, which is when she said she was taking anti-anxiety medication.
"With Kat, it was pretty simple. She said she was prescribed the meds and I said, 'Show me the prescription, that's what I want to see,'" Rosbach said during an appearance of Watch What Happens Live with Andy Cohen. "If it's legally prescribed meds by a licensed physician, we are not doctors as captains. God forbid we should deny somebody their prescriptions meds and something bad should happen. It would really get ugly."
Rosbach also seemed to lean in Ferrier's favor when it came to Malia White's disagreement with Ferrier about cabins. White wanted to bunk with her boyfriend and ultimately went over Ferrier's head to get her way. Rosbach disagreed with this move and said the chief stew assigns cabins. "If a couple comes on, hired on, that's one thing," he explained. "But if it's broken up and all of a sudden somebody just shows up, to inconvenience other crew members, that may not want to be inconvenienced, I don't go along with that."
Hannah Ferrier would 'one million percent' work with Captain Lee
Ferrier has expressed an interest in working with Rosbach in the past. She shot a Q&A video that was shared on Instagram addressing the question. "I would one million percent work with Captain Lee," she remarked. "I think he is awesome and he's been a really good friend to me over the years and has always been there for me. So I would definitely work with Captain Lee." Ferrier also added that she would not consider working with Yawn again in the future.
The chief stew job may be open in a few years. Chief stew Kate Chastain retired after season 7 and Francesca Rubi took over the role. However, Below Deck Season 9 is rumored to be currently filming and Rubi seems to be landlocked and still in Australia.
No word on who stepped into the role, but that only means that there's always the possibility that Ferrier could return. Bosun Eddie Lucas left Below Deck after season 3 and returned for season 8.