'Below Deck': Hannah Ferrier Set a Wedding Date – and It's Coming Soon!
Hannah Ferrier from 'Below Deck Med' may be sticking to her original March 5 wedding date because she recently shared she's getting married in only a few months.
After putting her nuptials on hold, Hannah Ferrier from Below Deck Mediterranean not only secured a date for her wedding but she'll be married in a few months.
During a chat with Brock Davies and Scheana Shay from Vanderpump Rules, Ferrier spilled that she and fiancé Josh Roberts will tie the knot soon. The big news comes after she recently told Showbiz Cheat Sheet that wedding planning was furthest from her mind because she and Roberts just bought a house. But she also may be sticking with her original wedding date – which is fast approaching.
Hannah Ferrier from 'Below Deck Med' is getting married in a few months
Ferrier laughed about being in sudden wedding planning mode. "We've actually just set our date as well," she revealed on her Dear Reality, You're Effed podcast. "But I'm like a f****** crazy person. It's like two and a half months away."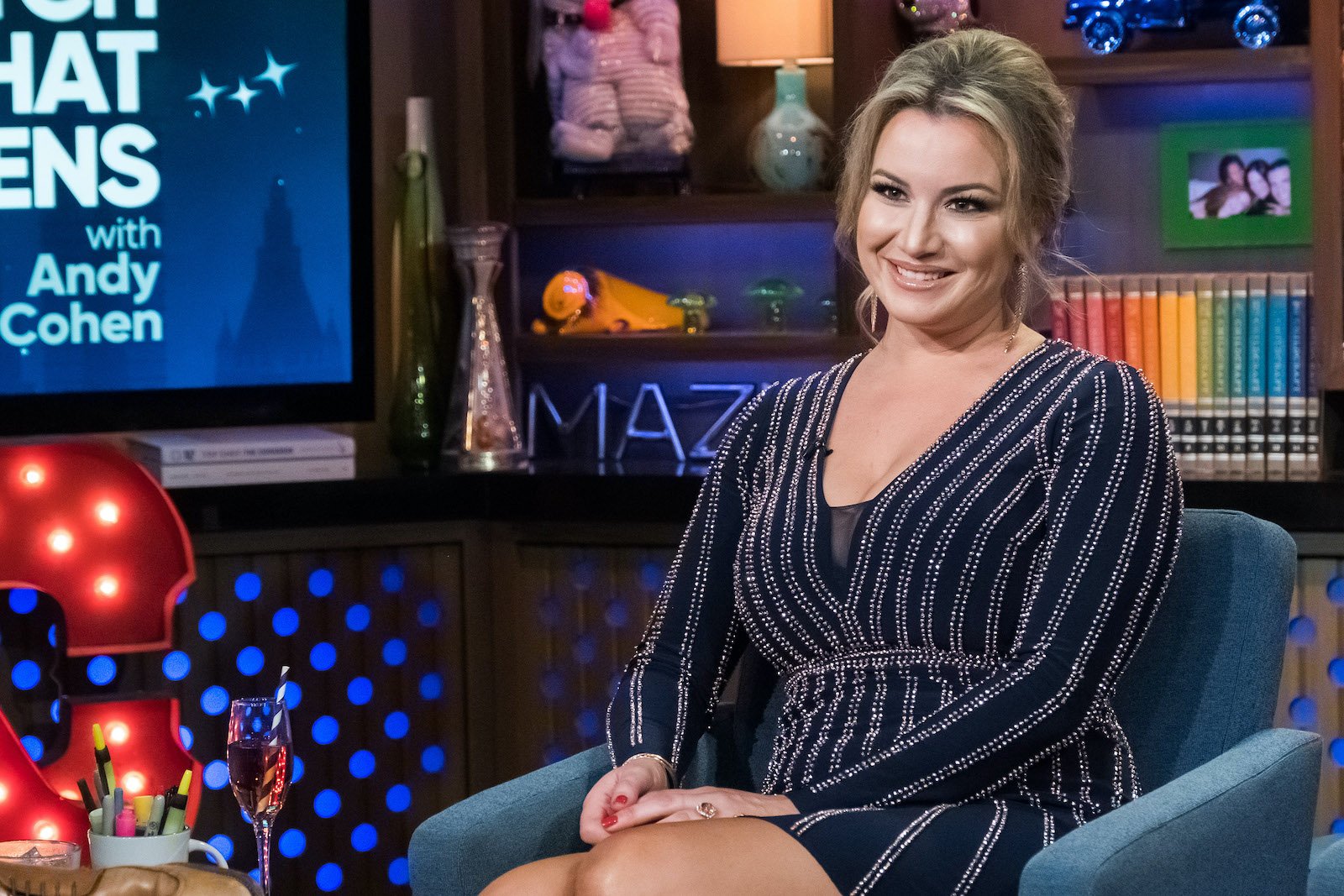 Davies joked that Ferrier has a "problem" with a date coming so fast. "I know," she agreed. "I've got the location of the ceremony, and that's it [laughs]." Ferrier recently asked for wedding suggestions on her Instagram story, including a shout-out to Captain Lee Rosbach from Below Deck to perform the ceremony. Ferrier also shared a text exchange she had with her personal trainer, adding, "When you're needy with your trainer but also honest."
Brock Davies from 'Vanderpump Rules' joked that he and Scheana Shay will 'swing by' the wedding
Ferrier shared that she has a wedding coordinator helping her. But added, "I need to return some of her calls! I said to Josh, 'You know what, as long as we have like wine and music and some food. Like I don't really f****** care apart from that."
Davies and Shay said that they may be in Australia on the date Ferrier planned to marry and could "swing by." She added, "I have a feeling I'll be busy the next few months with wedding planning. And then I still got the business kicking along. And obviously the podcast. Got a few other things on the back burner."
Did Hannah Ferrier go with her original date?
Ferrier told Showbiz Cheat Sheet she had a date her wedding. But once she and Roberts purchased a house, she abandoned wedding planning so she didn't think they would still get married on the date. "So we had March 5 booked in," she said in early November. "And then we ended up buying this house. I just ended up saying to Josh, if I was just staying home with Ava, and wasn't working, I'd be able to do the move, plan the wedding and do all that."
"But at the end of the day something has got to give," she added. "And it's not gonna be my work because we need that to pay the mortgage and it's not going to be the house because that's a priority."
At the time the borders were closed in Australia which was one reason why she wasn't sure if she would marry in March. "It's also difficult because our borders have been shut for two years," she said. "So my fiancé is from Scotland and it's kind of at that stage where if we held the wedding now, it's a bit of an f-you to his family. Because obviously, the flights are like $10,000 return from the UK."
The couple wanted a wedding that everyone could attend
Perhaps restrictions are easing because Ferrier was essentially waiting for an opportunity for everyone to travel. "So seeing as we haven't planned it now, we will now wait until everything calms down," she said. "The borders open. People can come from overseas. Like he lived in Singapore for six years, Vietnam for four years. So most of his friends are overseas."
"Now that the restrictions are easing, so it's probably better to wait until we can actually have a wedding," she remarked. "And the other thing, there's no bigger commitment than a baby and a mortgage [laughs]!"