'Below Deck': Is Anastasia Surmava Dating Alex Radcliffe From 'Below Deck Med'? (Exclusive)
Anastasia Surmava and Alex Radcliffe from Below Deck Mediterranean looked extremely cozy on the couch during Below Deck Galley Talk and fans are wondering if they have coupled up.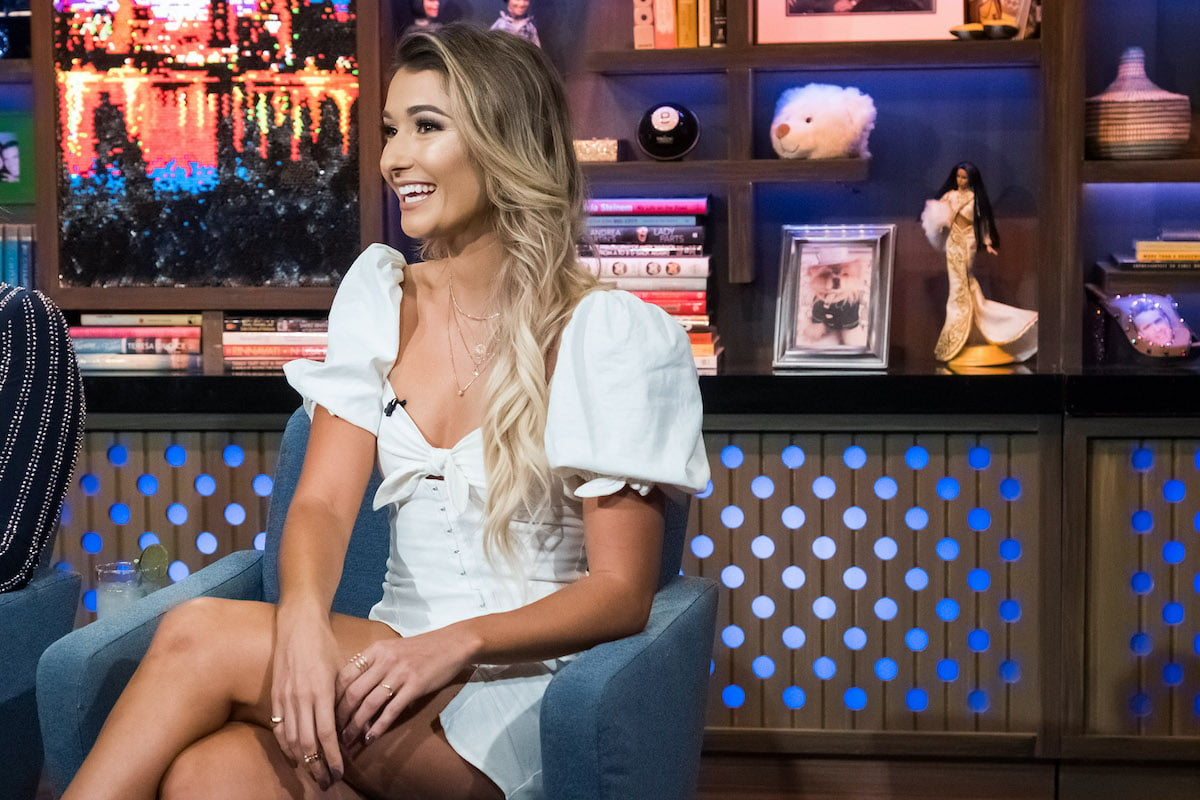 "From Anastasia and Alex's body language it seems their becoming quite comfortable with each other….just sayin," one person observed on Twitter. From Radcliffe showing Surmava his booty to their adorable drinking games, what gives? Are they a couple? Surmava revealed exclusively to Showbiz Cheat Sheet that no, they are simply good friends – like siblings with a twisted sense of humor.
Alex Radcliffe and Anastasia Surmava are like a 'really f*cked up brother and sister'
Surmava said she's seen questions about their relationship and wants to set the record straight.
"Listen, I know so much about Alex," she laughed. "I mean, I can never go there. We are like brother and sister, like a really f*cked up brother and sister. We're more like first cousins."
"Like our relationship. I mean, you wouldn't believe the conversations we have," she continued. "Like, it's just there's just no filter between the two of us. And I think that's why we get along so well. We just have absolutely no line what we will tell each other and say to each other. And I think everyone thinks, like, we have great chemistry. But it is not that we are banging. We are just, like, best friends. That's it."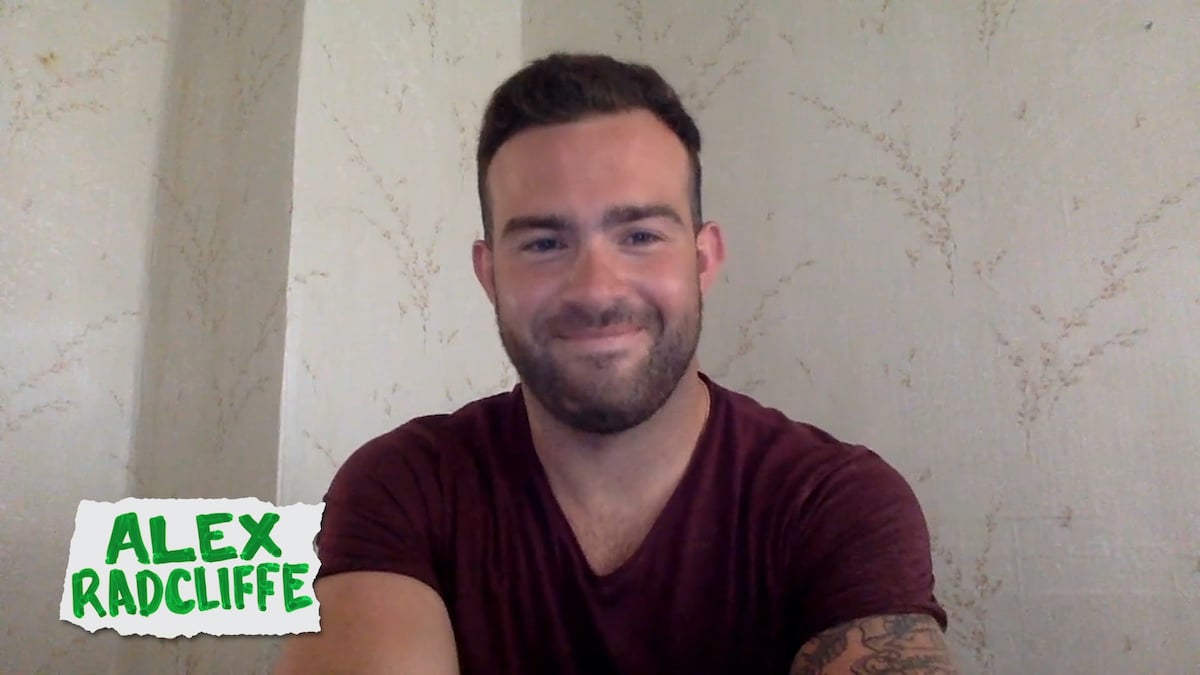 RELATED: 'Below Deck': A Surprising Number of Yachties Have Quit the Show (No One Has Quit 1 Series)
Surmava said those cute drinking games they play during Galley Talk are completely impromptu. "We get inspired by how ridiculous the things going on are," she said. During one episode, Surmava had to drink every time Elizabeth Frankini got in trouble. Radcliffe drank when the charter guests' children were being bratty.
"I don't know if the viewers can notice, as the episodes progressed, Alex and I just get like our eyes get lower," she laughed. "By the end of filming, we were so hammered. I felt like I had one eye open … just trying to keep it together."
No, Anastasia Surmava did not 'slide' into Alex Radcliffe's DMs
While they never dated or hooked up, Radcliffe thought Surmava was maybe hitting on him at first.
"It's actually a funny story because as you know, they're starting to release the new cast members, you know it's Below Deck Med," she recalled. "It was the season after mine, I had really wished that somebody from the previous season, like season 3, had reached out to me and said, 'Hey, welcome to the family, I'm here. It's going to be a weird, crazy ride. If you have any questions like I'm here for you, I know what it's like.'"
"Nobody had done that for me so I was like, I'm going to do that for these guys because I wish someone had done that for me," she said. "So, I reached out through a bunch of people from that season, just like, 'Hey, I'm Anastasia if you need anything I'm here.'"
RELATED: 'Below Deck Med': Hannah Ferrier Says Season 5 Was Going to Be Her Last, 'Whether Valium Showed up or Not'
"And it's funny because Alex, he's just starting out, like, he doesn't have that many followers yet," she said. "He saw the blue checkmark [next to Surmava's name]. And in his mind, he told me he was like, 'Oh yeah, these famous girls are hitting me up' or whatever. But it was just me being like like we can be friends. I'm here for you."
"So it wasn't me, like, I slid into his DMs," she laughed. "But not to date him but to like just be his friend. And then we just, I mean, the banter was like immediate and we are just we're kindred souls. We really are just like f*cked up cousins."