'Below Deck': Is Ashton Pienaar Trying to Get Rhylee Gerber Fired?
The Below Deck crew only has six more days left in the season, but bosun Ashton Pienaar doesn't think he can make it for another week with deckhand Rhylee Gerber.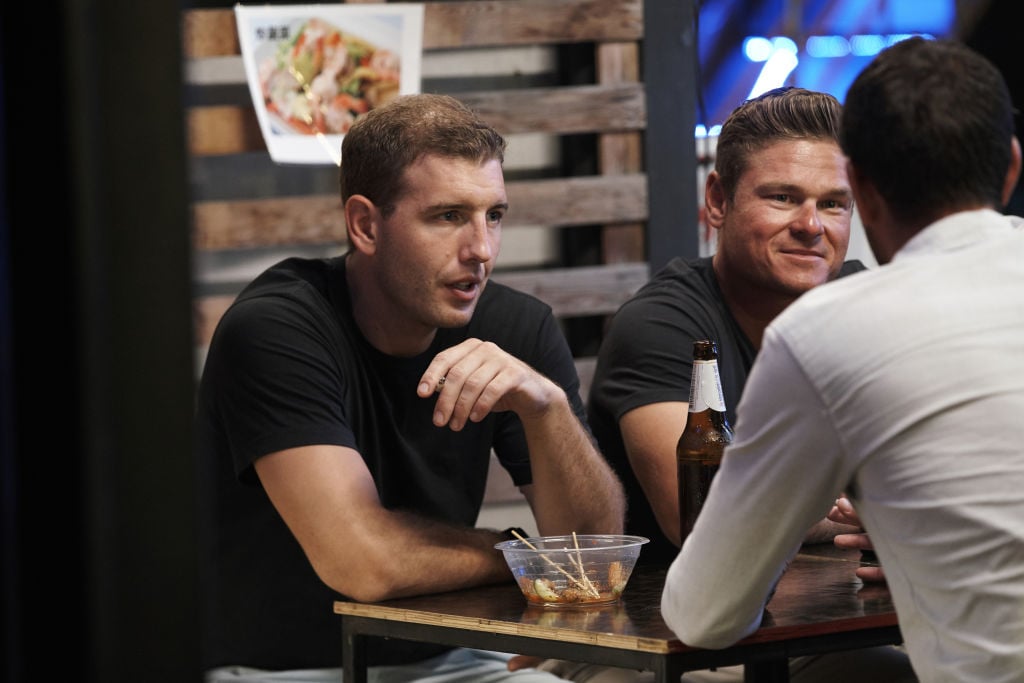 A preview clip shows Pienaar going to Captain Lee Rosbach to urge him to cut Gerber loose and head into the next two charters a man down. Meanwhile, as Pienaar complains to Rosbach, cameras follow Gerber diligently working away on deck. Pienaar already savagely lashed out chief stew Kate Chastain in a drunken tirade. He first forced a kiss onto Chastain in a van ride back to the boat. Then he lunged toward her in the van when she asked about his mother.
Although Pienaar never had any physical contact with Chastain during his angry outburst, she ended up quitting briefly because she was so scared. Now Pienaar is going after Gerber, telling Rosbach that Gerber can't get along with the rest of the crew.
Pienaar tries to get Rosbach to fire Gerber
The clip shows Pienaar sitting down with Rosbach and urging him to fire Gerber. Rosbach knows what is about to happen and he doesn't look happy. "So, we've got issues," he says to Pienaar in a one-on-one meeting. When Rosbach asks what are the issues, Pienaar says Gerber is not gelling with the crew.
"Same issues everybody had with Rhylee last year," Pienaar begins. "And I've really tried to address those. Teaching her things, letting her do all the big jobs. Unfortunately, it's come to the point where her attitude, the way she addresses things, has creeped into this team."
Rosbach looks pained, reminding Pienaar the crew only has six more days of the season. Pienaar agrees that Gerber is a hard worker, but can't seem to get along with the crew. Rosbach silently groans. "Jesus Christ we've only got six f**king days to go," Rosbach says staring out the window. "I'd hate to make any kind of radical change this late in the season." As he talks, Pienaar looks down, not saying a word.
Rosbach doesn't seem thrilled about Pienaar's assertion
Rosbach knows he has to mediate the situation but seems less than thrilled. He rubs his face, "Let me get her up here," he says to Pienaar. "I'm just going to talk to her one on one." At the same time, Gerber is still humming along with work, doing laundry and hanging clothes.
"Having two people bumping heads means that I'm gonna have to get involved," Rosbach says in a confessional. "And nobody's gonna like it. It's my responsibility to make sure things run smoothly. If you're acting like a dick, that's exactly what I'm gonna tell you." As he looks down at his radio, Rosbach lets out a loud sigh.
Does Rosbach fire Gerber? Plus, Rosbach now knows the Pienaar was poisoning the deck crew against Gerber too. He's blogged about observations and revelations he's making now that he's seen the footage. What does this mean for the crew? Tune into Below Deck at 8/9 central only on Bravo.